It was Thursday around 3AM when I received a call from my mom letting me know my halmoni (grandma) was sick and was unlikely to make it. Halmoni had been like a mom to me. She raised me while my mom was getting her Ph.D. There was a time when I actually thought she was my biological mom.
All the signs were telling us that death was near. She slept all day, and when my mom persistently questioned her, she could barely peel her eyes open. She had labored breathing and her words were no longer coherent. My whole family had caught pneumonia, and halmoni being 96 had the worst of it. Was it okay to fall apart now? Do I have to stay strong on behalf of my mom? Does it get easier to cope with death as you get older? Seems so.  Is it because it's all around you and you're more aware of the inevitable? Is it just selfish for me to want her to live when her pain just gets progressively worse?
While I was distraught, Jacob calmly packed my things and booked the quickest flight for me back to Atlanta. It was the next evening when I found her on the floor of her room unable to move. I held her hand and as I started asking her questions, it came as a surprise to all of us that she began speaking back.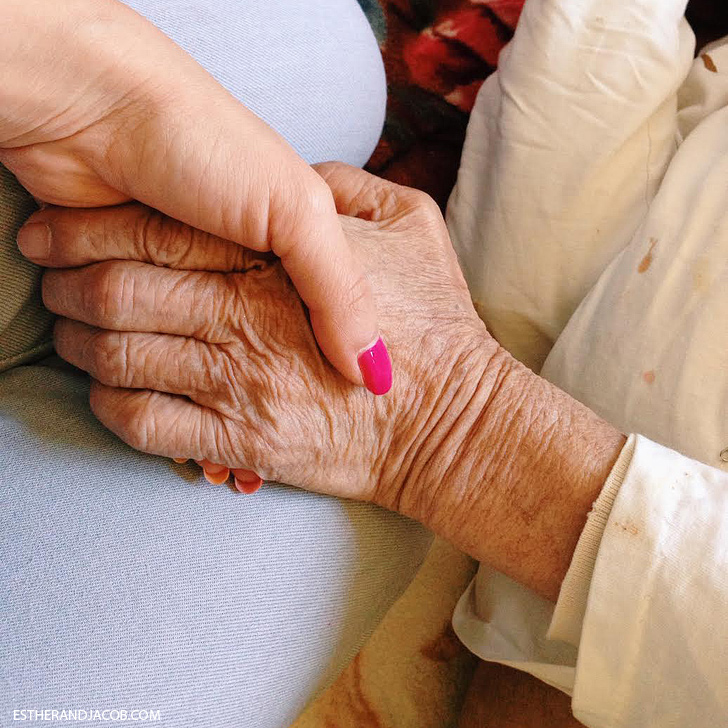 Pin
By the next day she regained enough energy to sit up by herself if we propped her up. And then a few hours after that, I saw her stand up and wobble over to the bathroom. It really was a miracle. She started dancing, arms only since she can only move so far. She sang how grateful she was to be alive again. Despite all the pain, she was so grateful.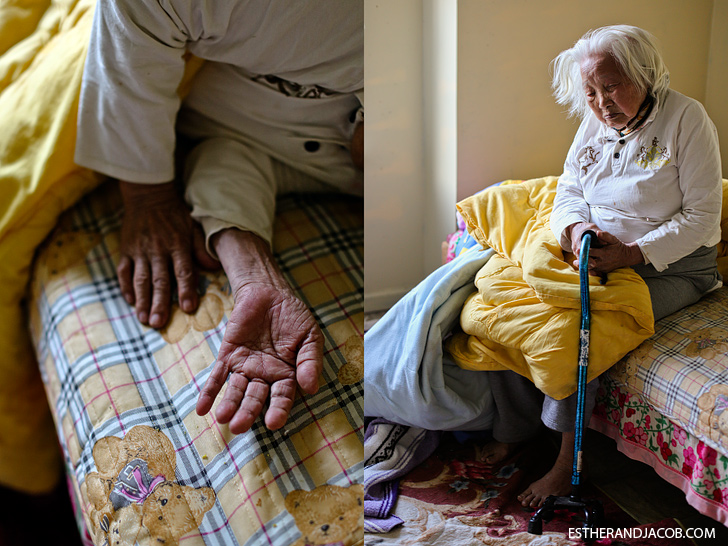 Pin
Thankfully now she has almost recovered fully from pneumonia, but I am learning how fragile she still is. A few days ago she fell, and I have to accept that this will be a normal occurrence. She gets a little better and then worse. A little better and then worse. You never know when it will happen. Over the last few years, we've noticed that she has been prepared and willing… maybe even hoping… for death to come. But I am asking myself.. Am I prepared to let her go? I really can't stop crying whenever I think about it.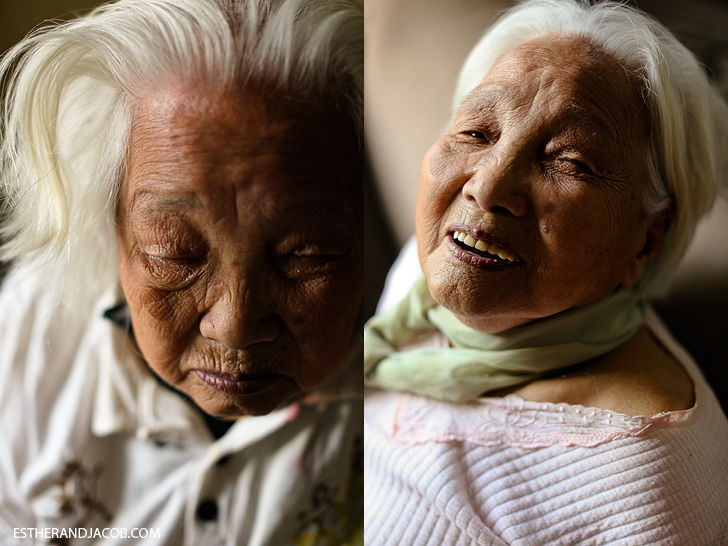 Pin

Pin
From this experience, I'm thankful to be reminded how important it is to make time for those you love. You really never know when it will be the last time. I kept feeling regret that I didn't come back home to visit enough or call home enough. I am grateful that we have been given another chance to love her the best we can for whatever time she has left with us. I'm also grateful that she has her joyful smile back. You can really see the difference just on her face. This one was taken yesterday: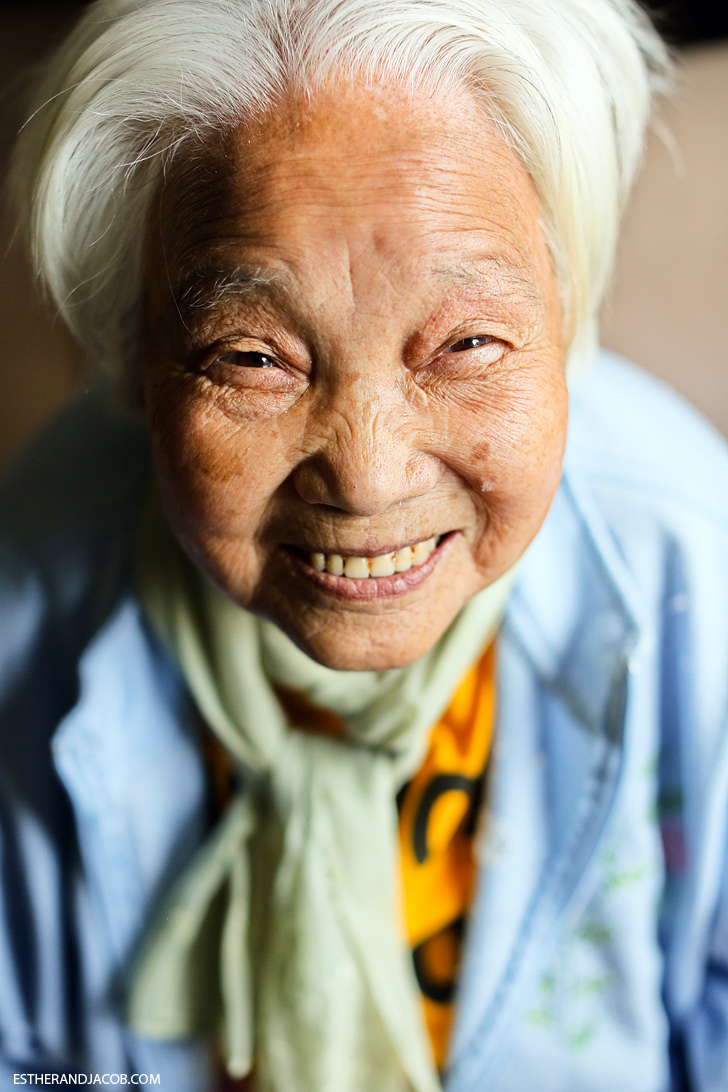 Pin
I'm so thankful for all your kind words, thoughts, and prayers over the past week or so. It was such a difficult week for the family, and I really appreciate the support. I had started prepping and editing my favorite photos of her while here, so I will eventually share those, but for now you can find more here, a couple here, and on instagram.
Sorry I didn't have a travel tuesdays post yesterday. Unlike a good blogger, I haven't had much scheduled ahead of time. This is week 31 of practicing gratitude. 21 more weeks to go! Click the banner below to see my previous gratitude posts: