Ansel was our foster cat for the day. We had first discovered him as a stray on Buford Hwy. He was really friendly and pretty much acted like a dog. He followed us around, asking to be pet and loved on. As much as I wanted to take him back with me to California, I knew it wasn't reasonable. We decided he would be better taken care of at Furkids where he can get his necessary shots and get neutered before finding a permanent home.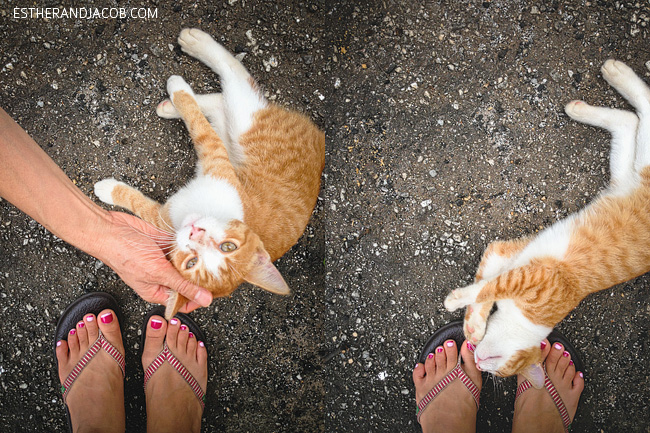 Pin
Before our appointment at Furkids, we took him home to my parents for the night. I named him Ansel, not to be confused with Ansel Adams, because it meant nobleman's follower. Had he not been such a good follower, I would have never thought to take him home. We gave him a flea bath and let him play. He would run around, playing with random objects as kittens do, and after he tired himself out, he would fall asleep on my lap.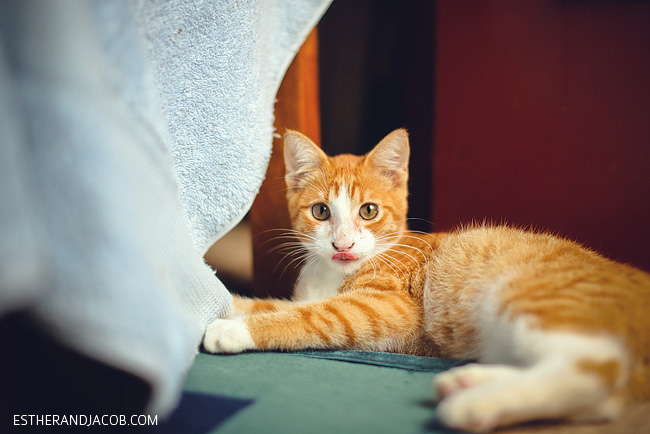 Pin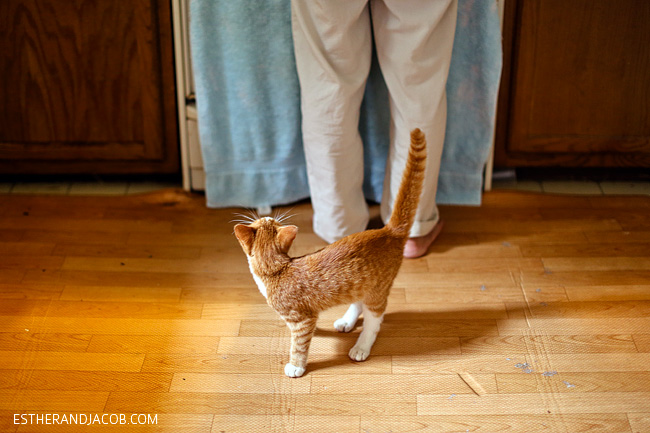 Pin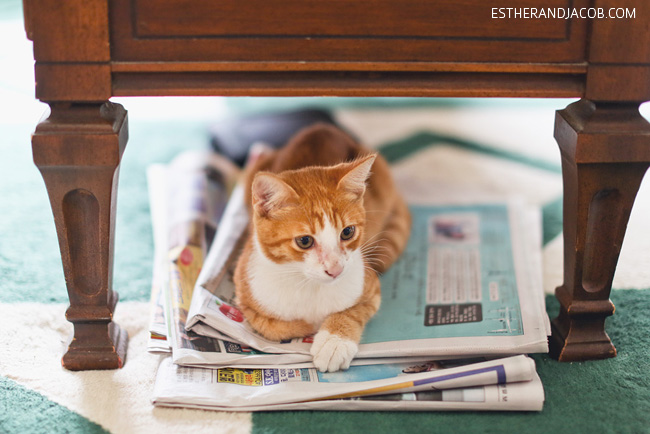 Pin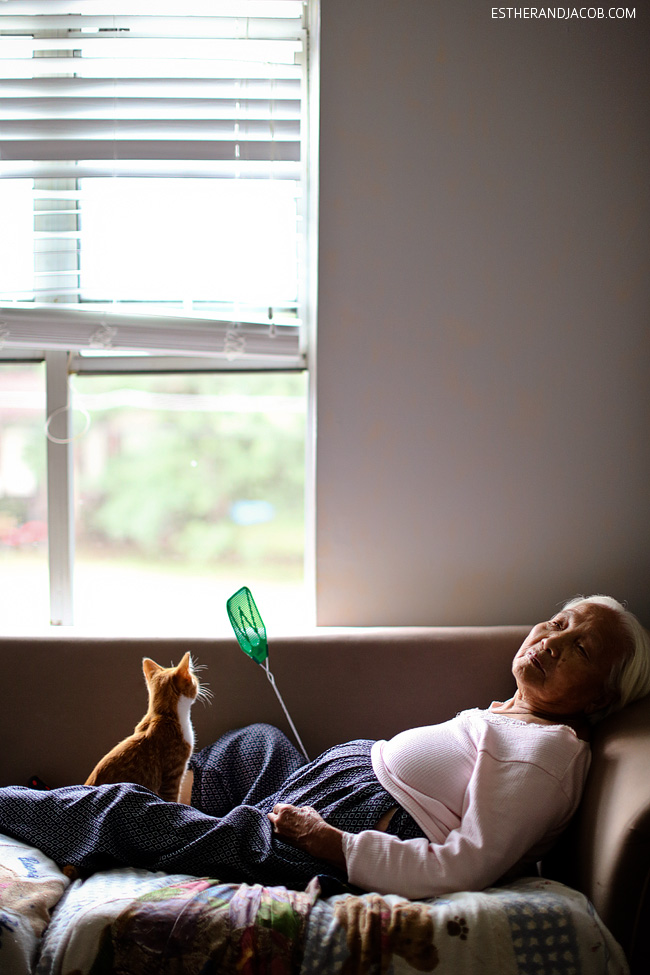 Pin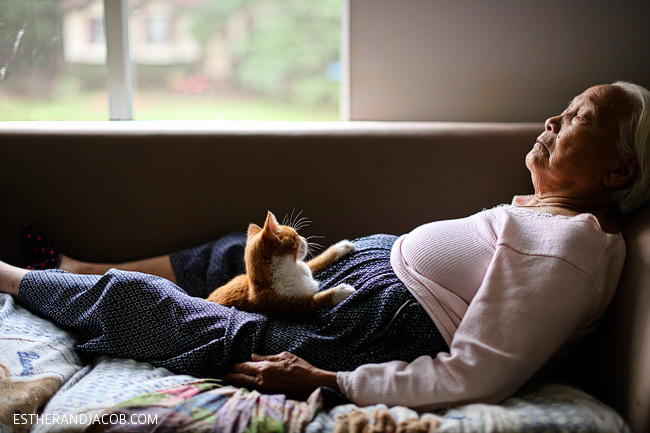 Pin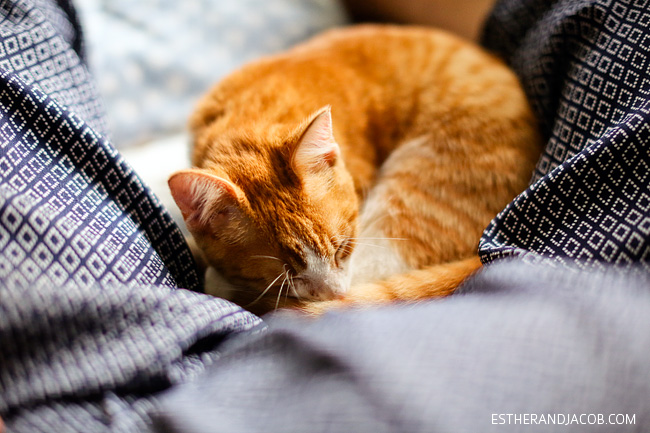 Pin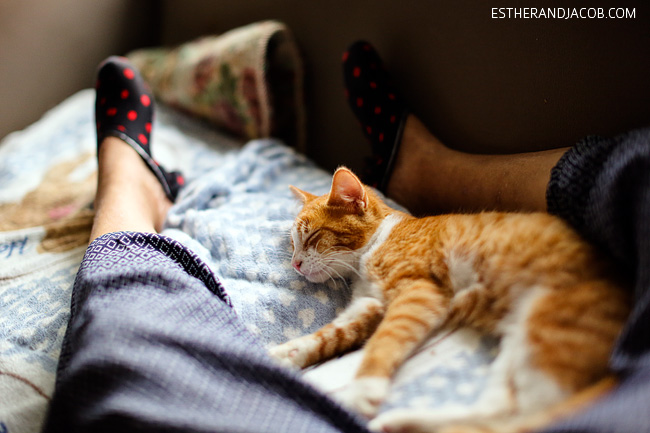 Pin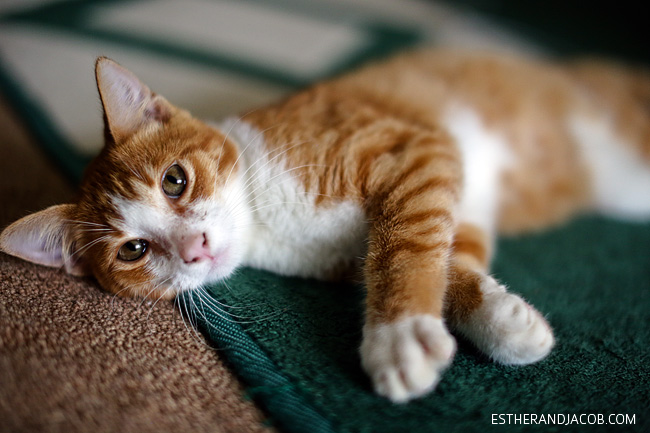 Pin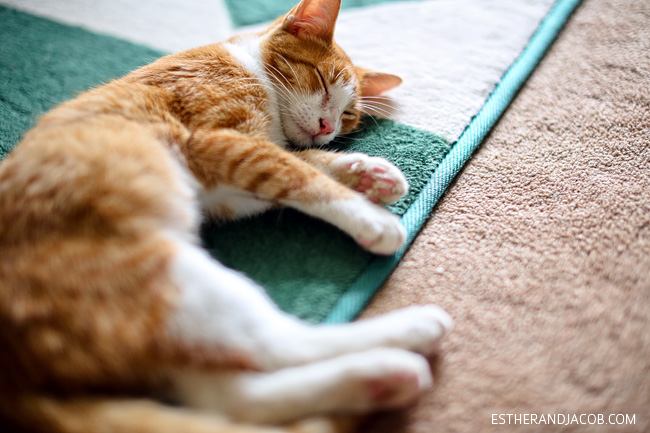 Pin
Because he loves being around people so much, I doubt it will take long before someone will take him home. When we took him to the shelter, they told me it's unlikely that he's always been a stray cat. They figure someone had raised him in a home and then dumped him when they didn't want to take care of him anymore.
I had no idea I could get so attached to this little creature after only being with him for one day. I miss him. If you want to adopt a friendly orange tabby, you can contact Furkids. I'm sure they have given him a different name by now. But you can probably find him by the date we surrendered him to the shelter, Aug 15, and location in Dekalb County. I would LOVE if someone I knew adopted him so that I can come visit every once in a while! ;)
Are you an animal lover? Have you ever fostered a kitten or a puppy before?