So far on the first day in Death Valley CA, we covered Artist's Palette, the Natural Bridge, and Badwater Basin. Before calling it a night, we headed over to Dante's View, which 1,669 m (5,476 ft) high and overlooks the park. From this viewpoint, you can see Badwater Basin, Devil's Golf Course, and several mountain ranges (Owlshead Mountains, Funeral Mountains, Panamint Range, Greenwater Range). On really clear days, you can even catch glimpses of Mount Whitney.
We stayed here through sunset after realizing we couldn't make it to Zabriskie Point in time. Still can't believe how big the park is and how far everything is spread out!
Jacob is scouting different locations: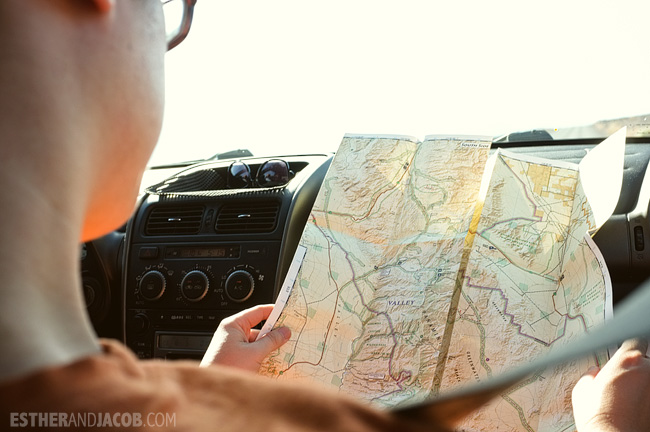 Pin
Photos from Dante's View in Death Valley CA:
Took a few panoramas from my iphone:

Pin
Here's Garrick setting up his shot:

Pin
Landscapes don't come easy for me. I often struggle with finding subjects, lines, and shapes that make landscape photos interesting. Unlike portraits, which always came more natural to me. That's why a lot of times my quick and easy fix is to put a person or object in my photo. Since I'm doing more and more travel photos this year, I'm trying to get more practice on the craft of landscapes.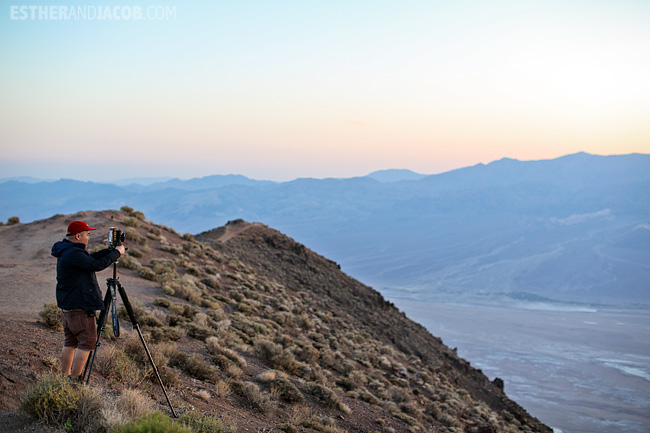 Pin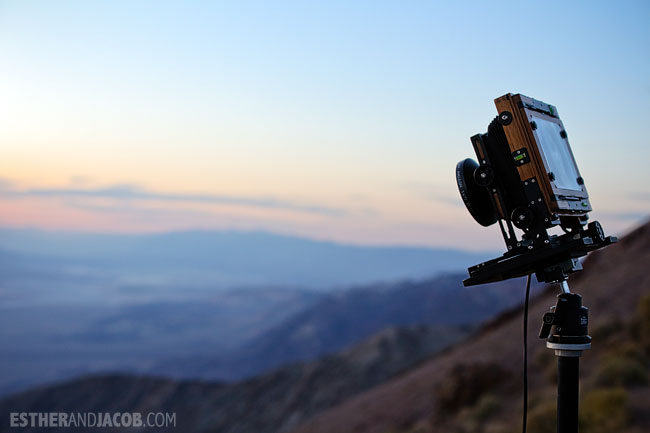 Pin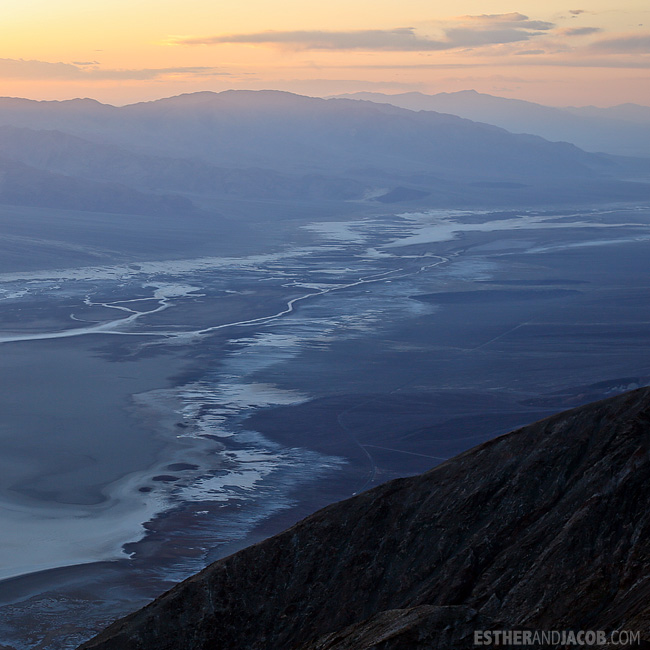 Pin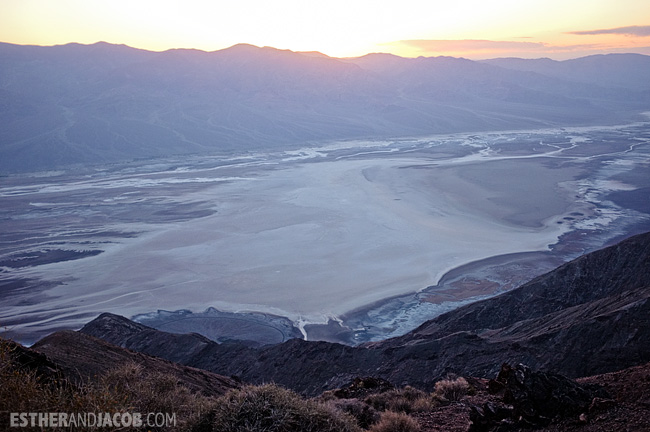 Pin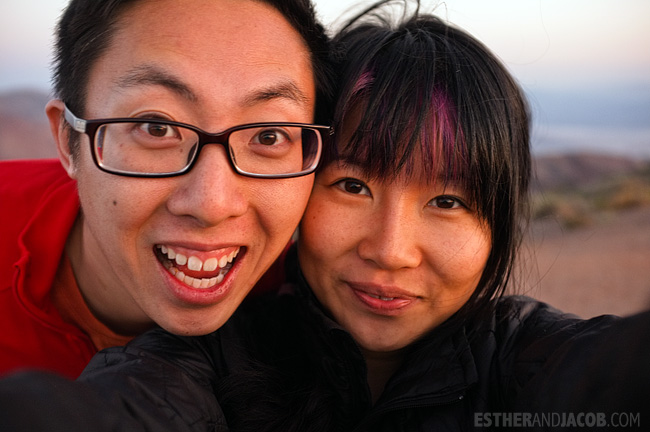 Pin
In hindsight, after checking out Zabriskie Point, I would recommend going there for sunset photos if you are only staying in Death Valley one night. But Dante's View is pretty amazing too!