Yesterday was the first time that we went to the Conan show taping! First time to any show taping for that matter. It was a really fun experience and something that you should at least do once. It was interesting to see all the behind the scenes that go into the making of the show.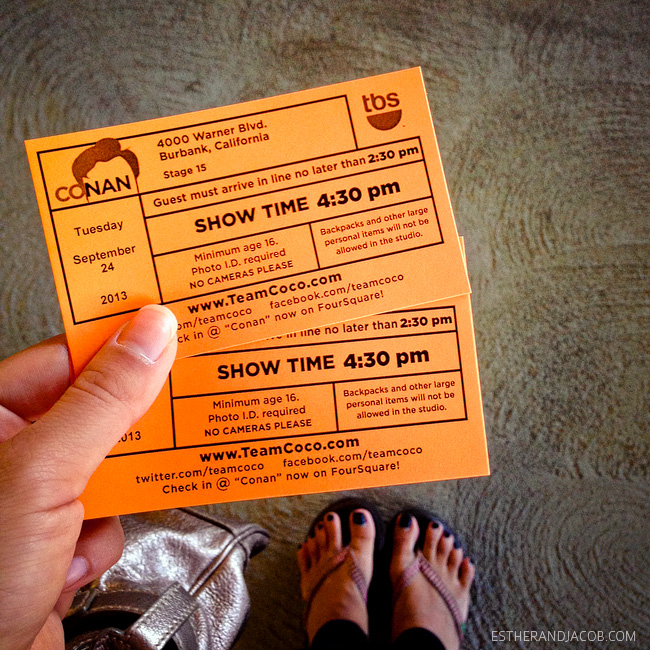 Pin
There was a lot of waiting involved, so don't forget to bring a good book or something to occupy your time. I brought Divergent and read through a good portion of it. This was the first waiting room before we got taken to another standing queue that looked like we were waiting for an amusement park ride.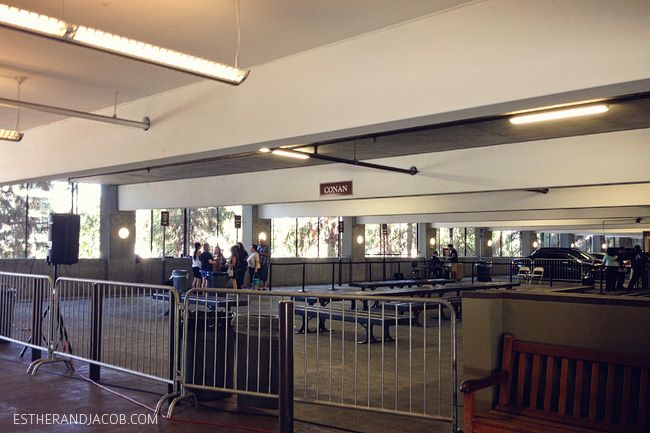 Pin
We were a little bummed that we were one day off from seeing the Breaking Bad cast. They gave everyone in the audience candy meth! And my hands hurt from clapping so much. But we did get to see Jane Lynch, Natasha Lyonne, and Mike Lawrence, and it was a fun time! Since we couldn't take any photos inside at the taping, I took one of Pencil Conan on the way out.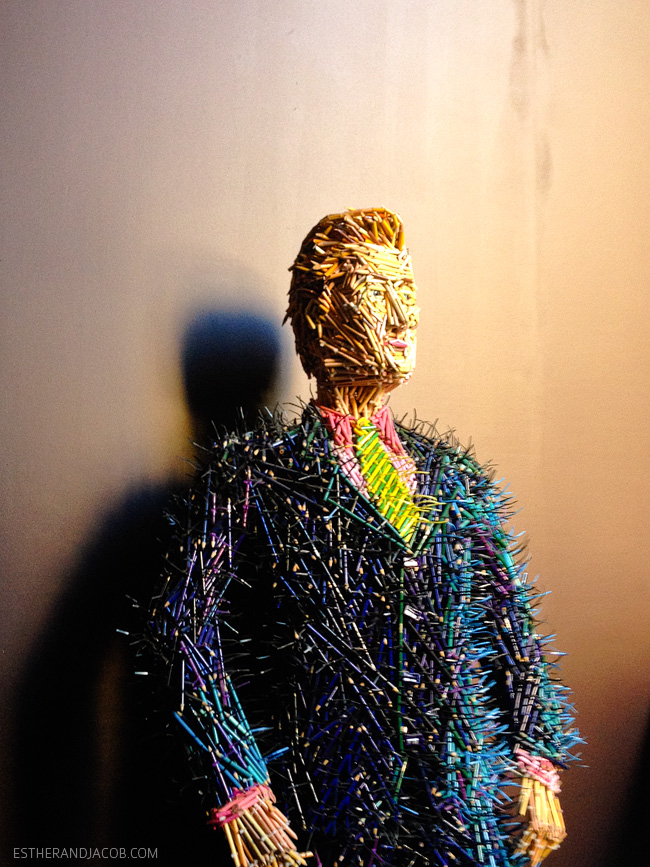 Pin
It is now on my bucket list to do a giraffed photo with him. The real him. Except… then I would be cutting out his beautiful hair. Hmm…
If you are visiting LA or live in LA, you should go to one of these show tapings at least once just to see what it's like. It's a fun free activity to do while you're in LA. You can request your Conan tickets online. There's also free parking at a WB parking deck.
I realize today will be a double post since I'm writing about gratitude on Wednesdays, but I wanted to share since we're part of the audience during the intro for tonight's show too! It's on at 11PM (10 PM central). You may hear some strange laughs.
What are some shows that you want to see live? Ellen? Jimmy Kimmel? SNL? I'm not sure how to get into SNL, but I want to go one day!