As much as we love going on adventures, we always miss our boys when we're gone! A while ago, we picked up a cat harness in hopes to leash train them (we can't let the dog owners have all the fun!). We've taken Mika on walks around the neighborhood, and he loves it, but Sebastian is not too fond of his leash yet. We've been talking about taking them on more of our adventures, so we picked up some U-pet bags made for cats.
They make great pet carriers for trips to the vet, but their creative designs also give you a chance to bring along your companions on your travels while giving them a window to the outside world. The unique part of the bag is the interchangeable window, where you can either use a flat mesh panel or a semi-sphere window. This will be especially great if our next move after San Diego is life on the open road. We probably don't want to leave them cooped up in the RV all day.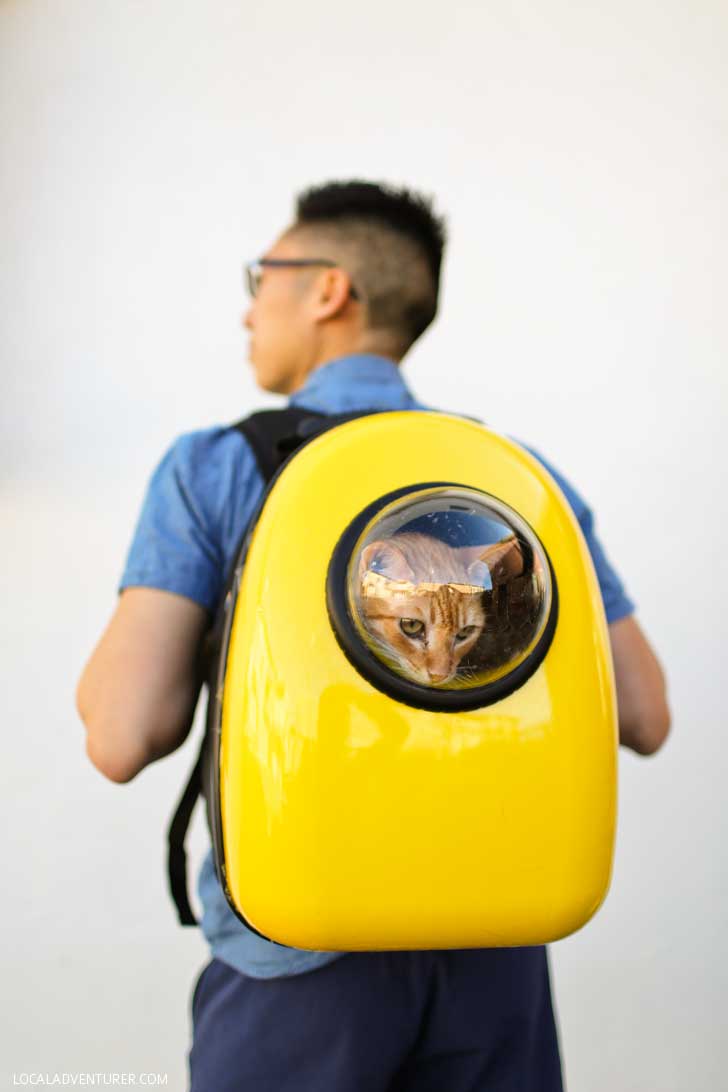 Pin
We have the backpack and messenger bag. Although we like the look of both, the backpack has been working better for our cats! It's easy to carry, distributes the weight evenly, and it seems to have more room. The messenger bag has the added benefit of additional pockets, but since it sits at your hip, it's harder to hold steady and tends to bounce with your step.
Both of our cats were weirded out the first time we put them in. It was hilarious to see them stick their heads into the dome and not know what was happening. To get them more comfortable with the carriers, we took off the dome/mesh windows and allowed them to crawl into the bags on their own, and they've been using it as an extra bed to nap in during the day.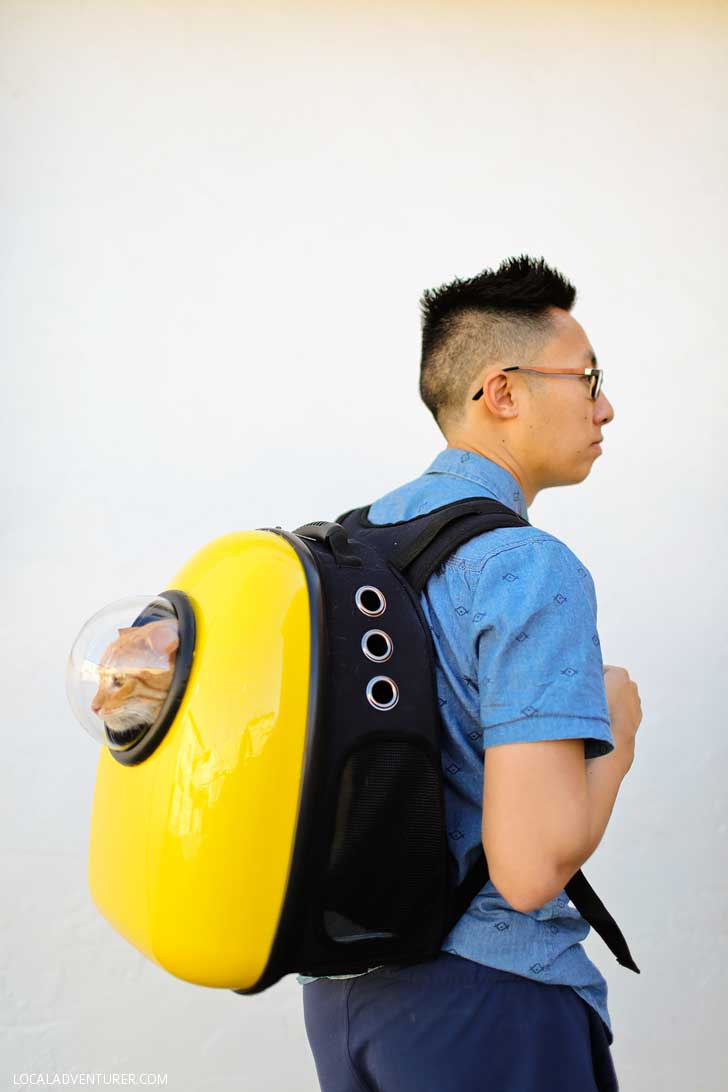 Pin
We really can't wait to use it more on future hikes and adventures. These will pair great with the leash and harness so that they can start exploring more.
Some other bonus features:
a built-in security leash
removable and washable pet bed/pad
all carriers meet USDA & IATA requirements and are approved on most major airlines (you'll want to double check with your specific airlines).
P.S. We've changed their instagram account to catventurers. So far we don't have any updates, but we'll let you know when we start posting their adventures from their POV. :D
What pet carrier do you use? Have you traveled with your pets? If you have a cat, have you ever tried to leash train them?