I've always tried to live most of my life being self sufficient telling myself that I don't need anyone's help… especially no man's.  I haven't had the best experiences with relationships, but let's be real, I probably wasn't their best experience either. Being reliant only on me, myself, and I and shutting people out is not exactly my idea of being emotionally healthy. Now that I'm married, it's been a struggle shaking off old habits, but I've noticed that there are a number of things that I now have a hard time doing on my own.
To keep it brief and fun, I'm only going to only highlight five, and Jacob wanted to chime in too.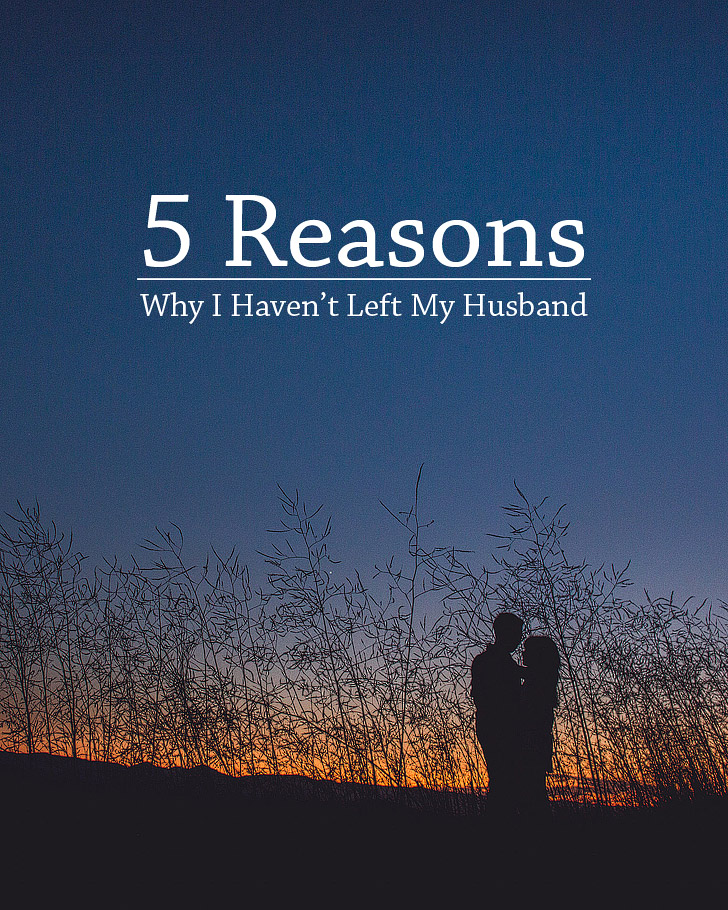 Pin
5 REASONS WHY I HAVEN'T LEFT MY HUSBAND:
Who is going to kill all the bugs?? My instinct is to somehow trap it under a box and then move out. Permanently. I will admit that in college, there was a time I spent a few nights living at the student center because of there was a spider lurking in my room and haunting my every thought.
He can reach the top shelf. If you know me in person, I'm really small and short. It's a workout having to reach the top shelves because there is climbing involved. haha
He goes on all my crazy adventures with me. I'm always wanting to be on the go! It's nice to be able to have someone to enjoy the new experiences with (and who am I kidding, to also complain with when our travel plans fall apart).
He executes. I may be the visionary, but I can never execute my ideas if it weren't for him. He's great at realistically putting things into order and action.
He's my guinea pig. When I'm trying out all these pinteresting recipes, they don't always come out great the first time around, and somebody's gotta eat it! Good thing he's not that picky.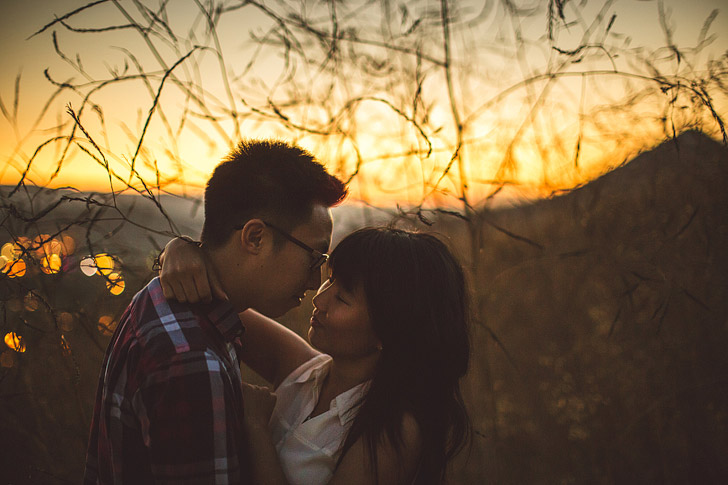 Pin
5 REASONS WHY I HAVEN'T LEFT MY WIFE:
She's my best friend. I definitely take this for granted, but I know that she'll be there for me when I need it. She's been out of town a couple of times this year, and I was reminded how mopey and lonely I get when she's not around to talk to and live life with.
She challenges me to live a more fulfilling life. Whether it's going on adventures, traveling the world, or bettering myself as a person, she's always pushing herself to experience new things and improve herself and let's me come along for the ride.
We will forever have amazing photos. For those of you guys who know her or follow this blog, you know that Esther takes amazing photos! I definitely don't do the same for her, which I'm working on, but I know that no matter what or where we are, we'll have amazing photos as memories.
She's my permanent workout partner. We run, workout, and go hiking together. Working out is always tough on your own.
She's a visionary. No matter where life will take us, she'll always be expecting great and grand things from the both of us. She reminds me that we should be using what we've been given for the greater good.
I wanted this to be light and fun, and he decided to go the thoughtful and sweet route. Oh well. I've been practicing gratitude weekly on my own every wednesday on this blog, but we've been trying to be more intentional about practicing gratitude together and towards one another.
What about you? What's one reason why you need a husband / wife / significant other? :)
I'm linking up with Treat Yo Self and School of Life today. This is week 42 of practicing gratitude. 10 weeks left! Click the banner below to see other gratitude posts:

Pin