We love traveling a variety of ways. Sometimes we travel on a budget. Other times we splurge for a more luxurious trip. But regardless of what we decide to do, we're always on the lookout for new ways to find good deals, so we were thrilled when Yonderbound asked us to be part of their ambassador program.
We love the simplicity of the site and how easy it is to navigate. But beyond the design, the most unique part of Yonderbound is that everyone can earn travel credit by simply sharing experiences. It's like yelp, but it will help you travel more. All you need to have is an opinion. ;)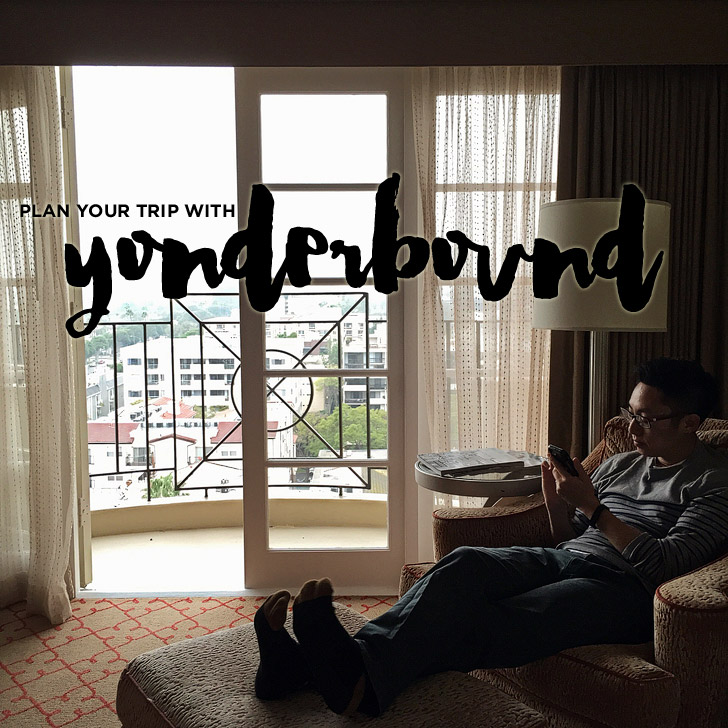 Pin

Pin
To simplify it, everyone can create a profile with Yonderboxes. Each Yonderbox is filled with your advice or opinion that you want to share with the community. You can then recommend hotels with the Yonderbox that you think people would want to stay in (or even better, that you've stayed in yourself) and when someone books through your Yonderbox, you get 70% of the profits from that booking in travel credit!
Pin
When we start researching any destination, we're always looking for firsthand accounts of people who have been there. The problem is that you have to find someone with your similar tastes or travel style. This is an easy way to now follow people you trust and a great way to share your experiences and tips with your friends. You can start to get a sense of how people like to travel and know exactly whose opinion you can trust. If you happen to be going somewhere no one has ever been, they still include TripAdvisor ratings without having to leave the page.
Pin
We've just started populating our page, so be sure to follow us here on Yonderbound. And to get started, use this link and get $10 welcome credit when you sign up!
What sites do you use for booking your hotels?
What's your dream destination?
Where would you like us to create Yonderboxes for?