Planning a trip to London? Since this is a much older post, check out our perfect weekend in London itinerary.
I just realized that I never got to finish off posting the rest of our Europe photos.  We ended our Eurotrip last year with 36 hours in London (the itinerary with food we ate will be the next post).  Since it was our first time in London and also because we had such a short amount of time there, we decided to do what most tourists do and go sightseeing! One of the attractions we visited was the London Eye: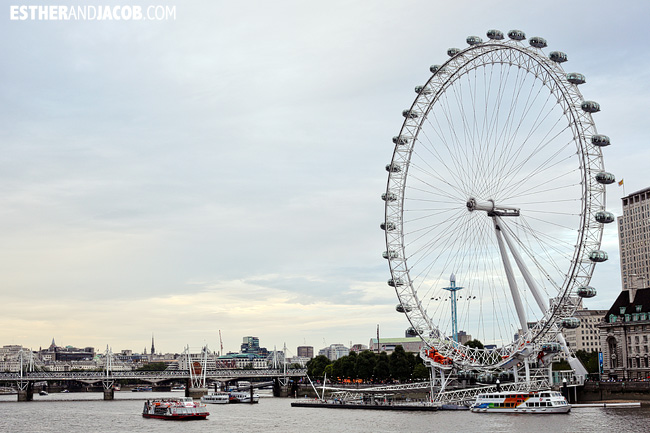 Pin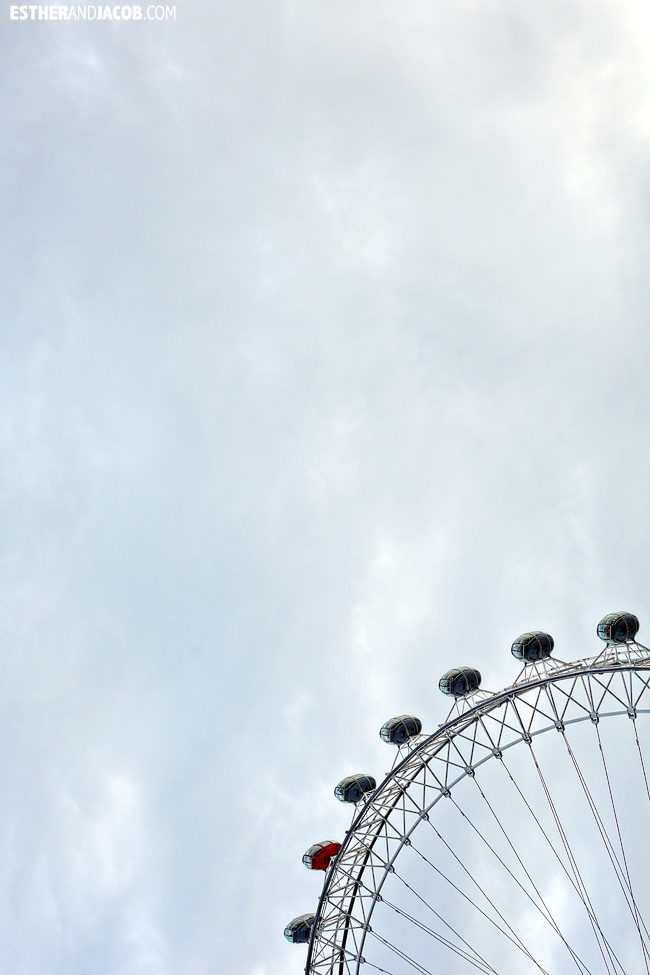 Pin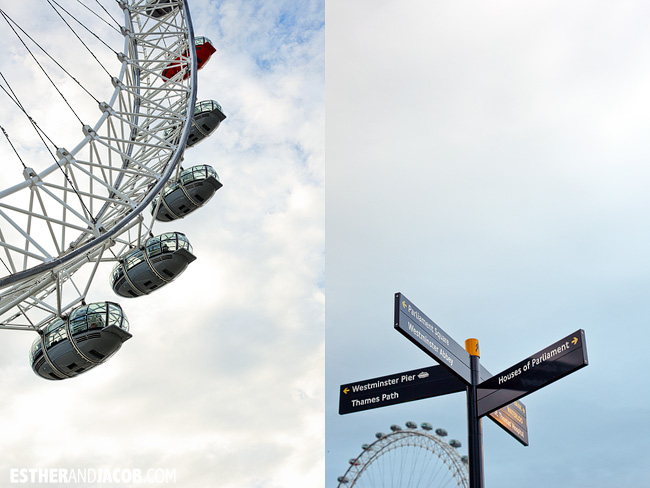 Pin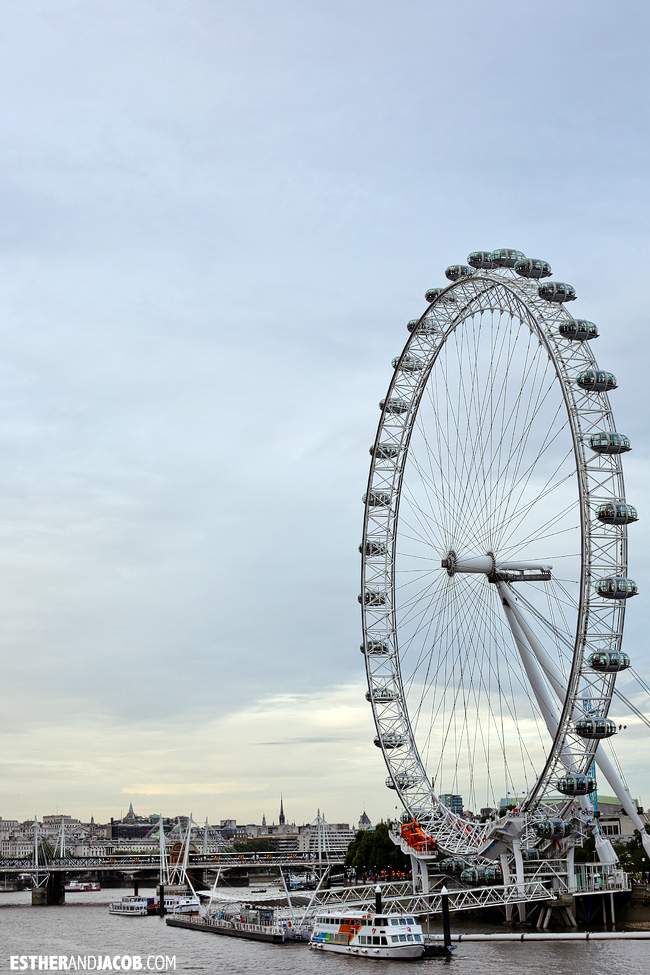 Pin
We didn't get a chance to take a ride in it, but I was more interested in walking around taking photos instead.  If we had planned ahead of time, it would have been really romantic to book our own private capsule and have champagne for a quick date overlooking the city. I say quick, because every thirty minutes booking a private capsule is £500. Private dinner would be even better!  Only in a world where money ain't a thang.
Interesting fact: Why is one of the capsules of the London Eye red / orange?  I was asking around, and no one really knew the answer. I finally googled it.  Oh, what would I do without google.  Turns out the newest energy sponsor, EDF energy, decided to paint one of the capsules orange for branding purposes and apparently there was an entire debacle over it.
Have you visited London before?  Where are some of your must see places?