If you have a free afternoon while you're in Johannesburg and are looking for a way to see the Big 5, you don't have to go far. We flew into Johannesburg for a weekend to attend a friend's wedding, who we happened to meet while traveling on our Contiki trip to Spain, Portugal, and Morocco.
In Joburg, we only had the morning free before the wedding, so we decided to check out the Lion and Safari Park which was highly recommended to us by the sister of the bride.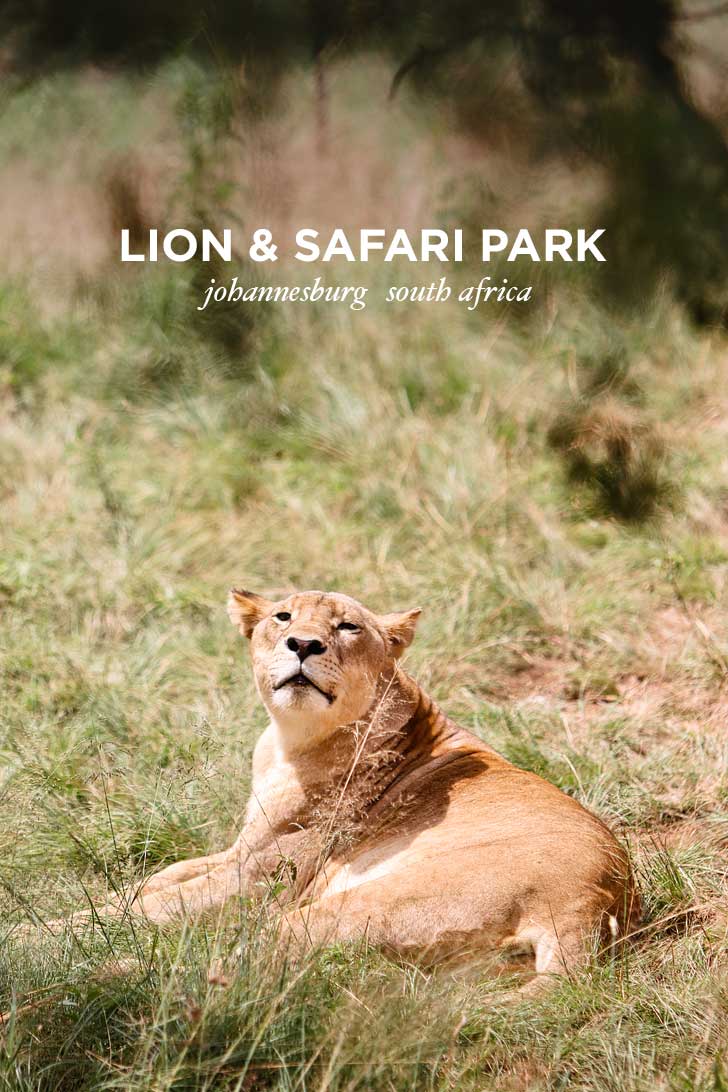 The park is a 600-hectare wilderness reserve located in the Hartebeespoort, Magaliesburg, and Cradle of Humankind area. It's a great way to get up close to Africa's incredible wildlife and learn more about the animals.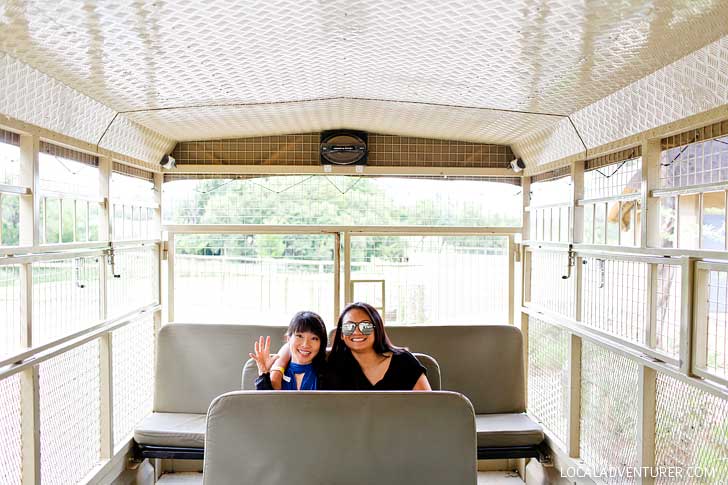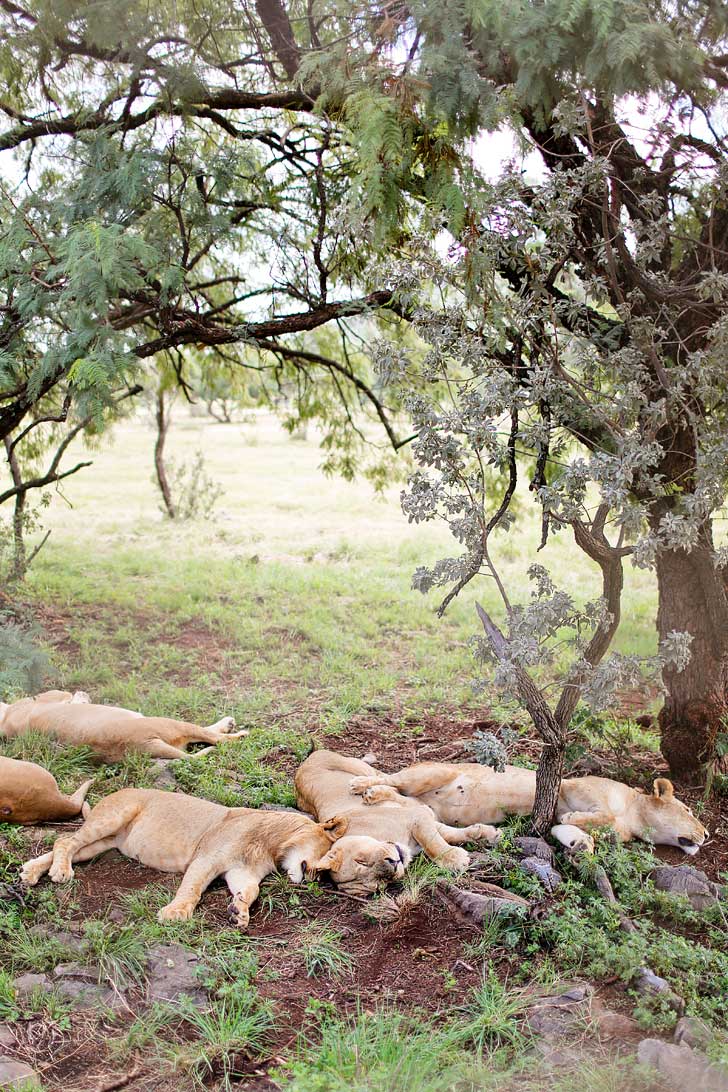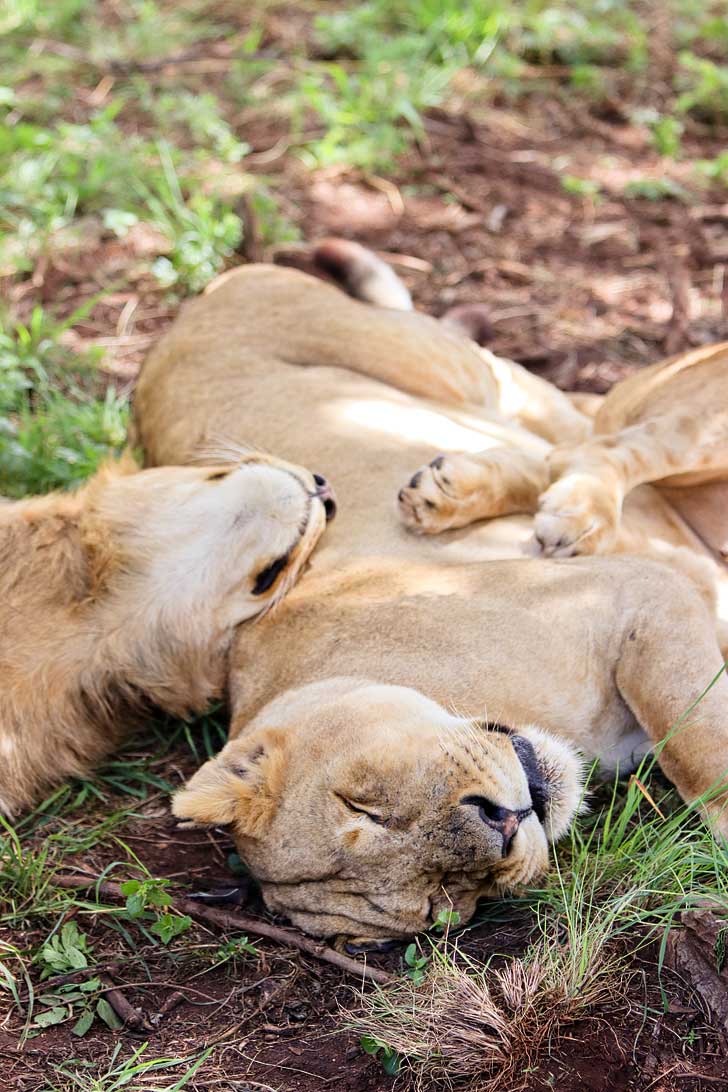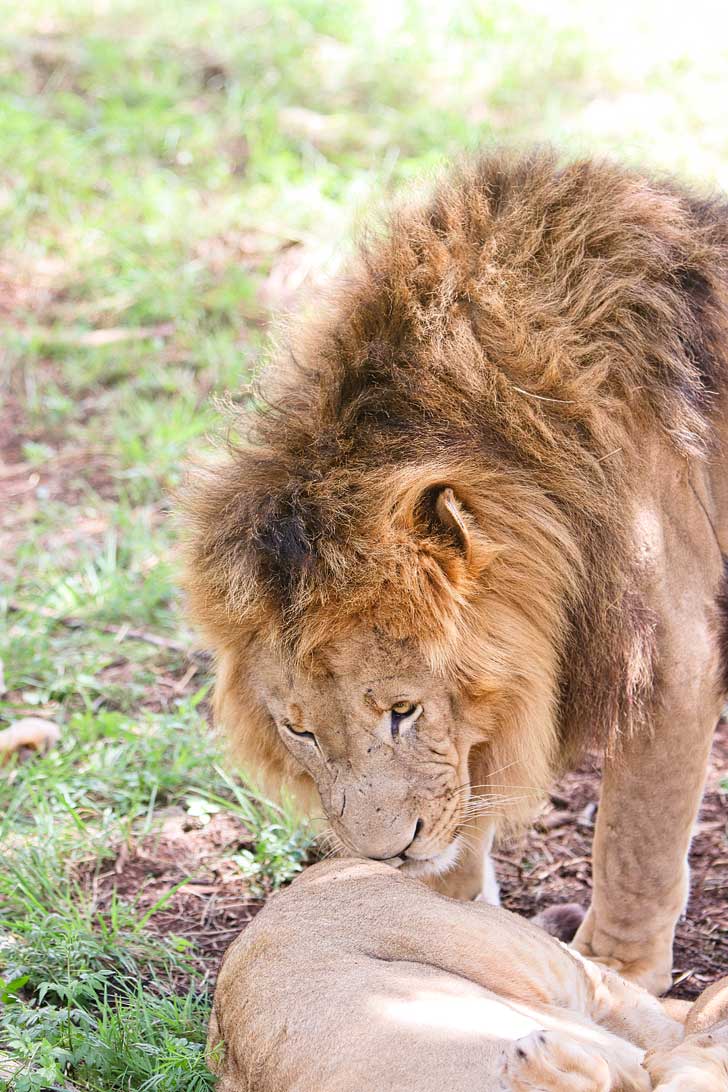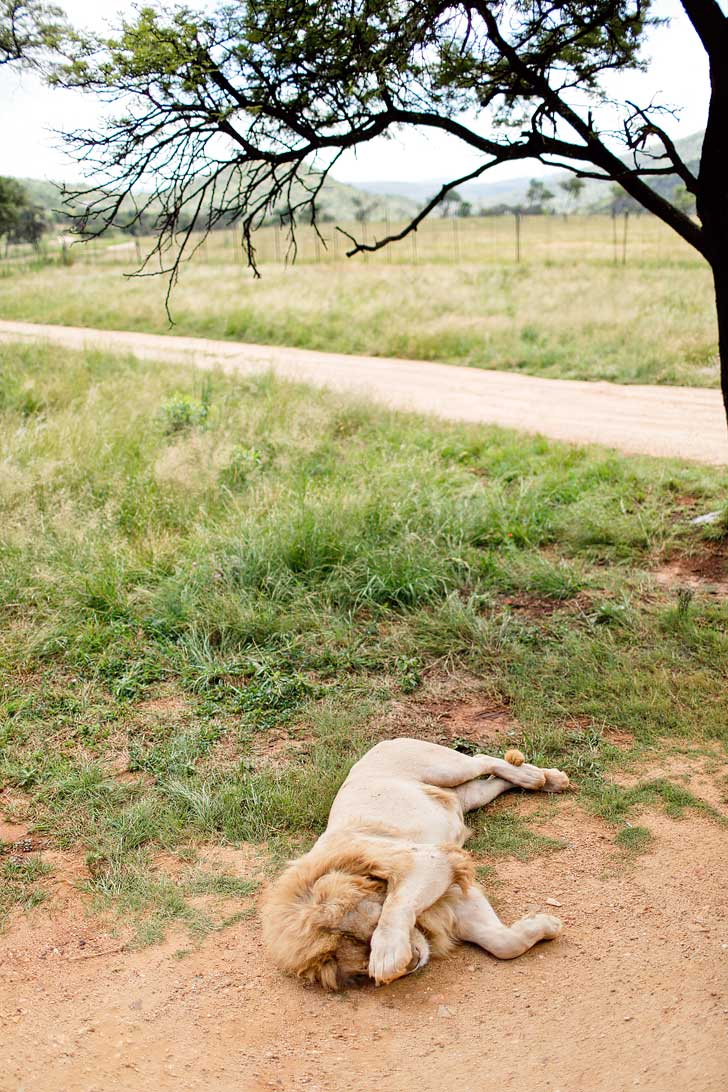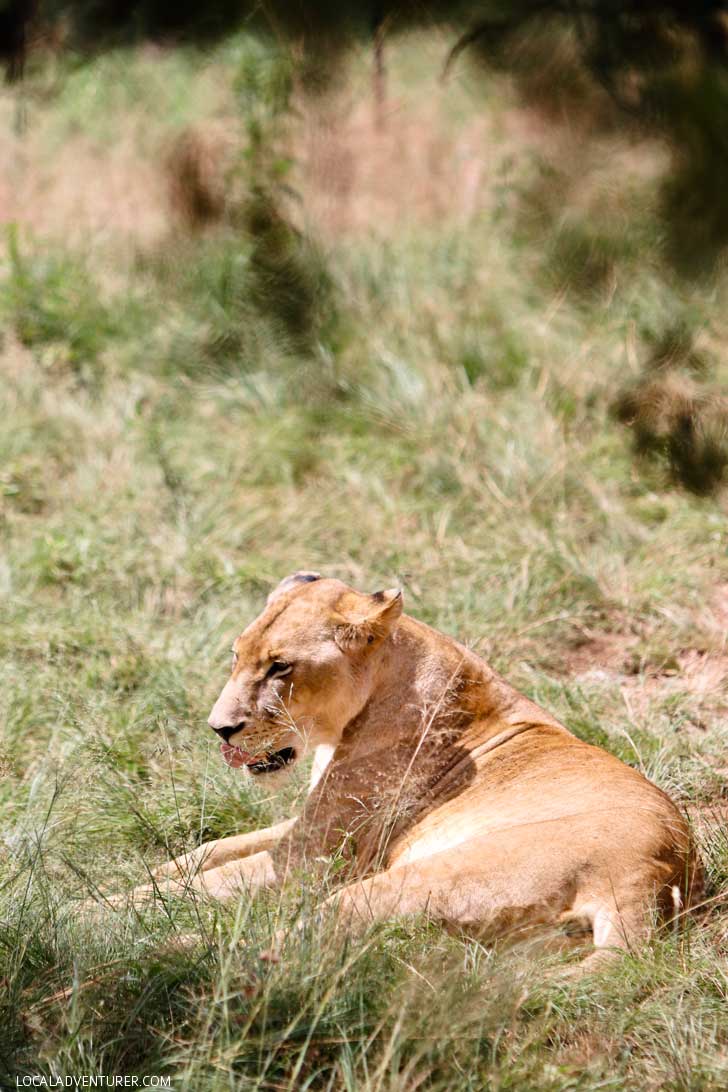 The best way to see the animals is through one of their guided tours. They have a handful of different safari vehicles and also different lengths of safaris to choose from. Since we only had the morning free, we opted to do the 1.5 hour Mini Safari Tour. It was the perfect amount of time for us. We saw a ton of lions, wildebeest, hyenas, leopards, and more.
Cats find the strangest spots comfortable.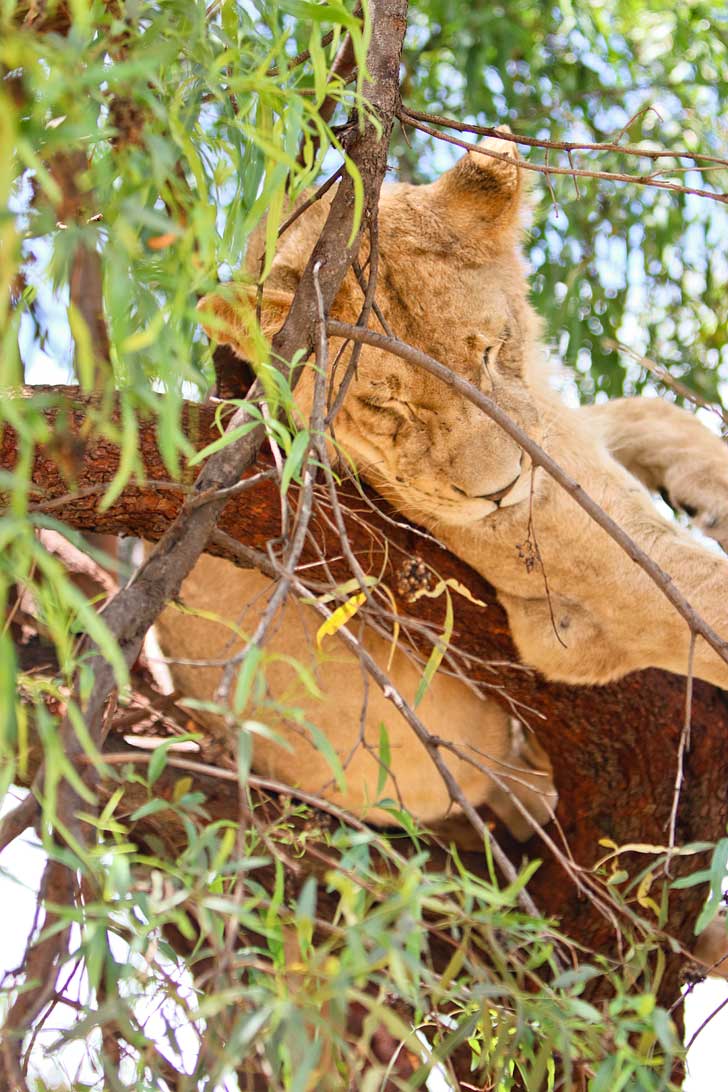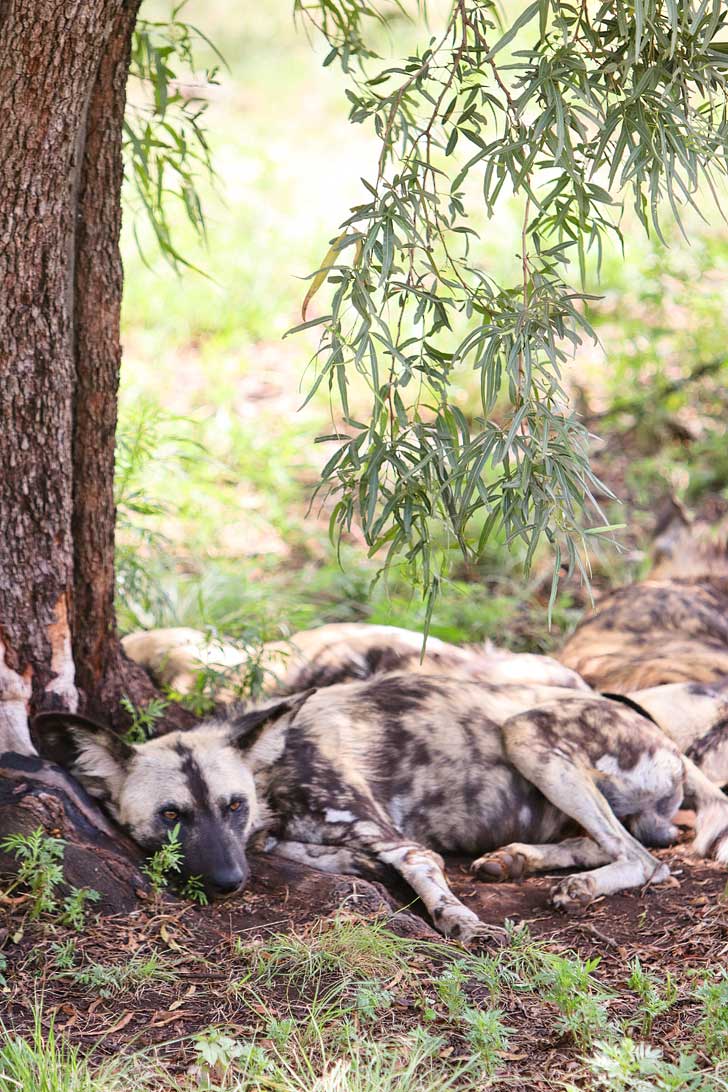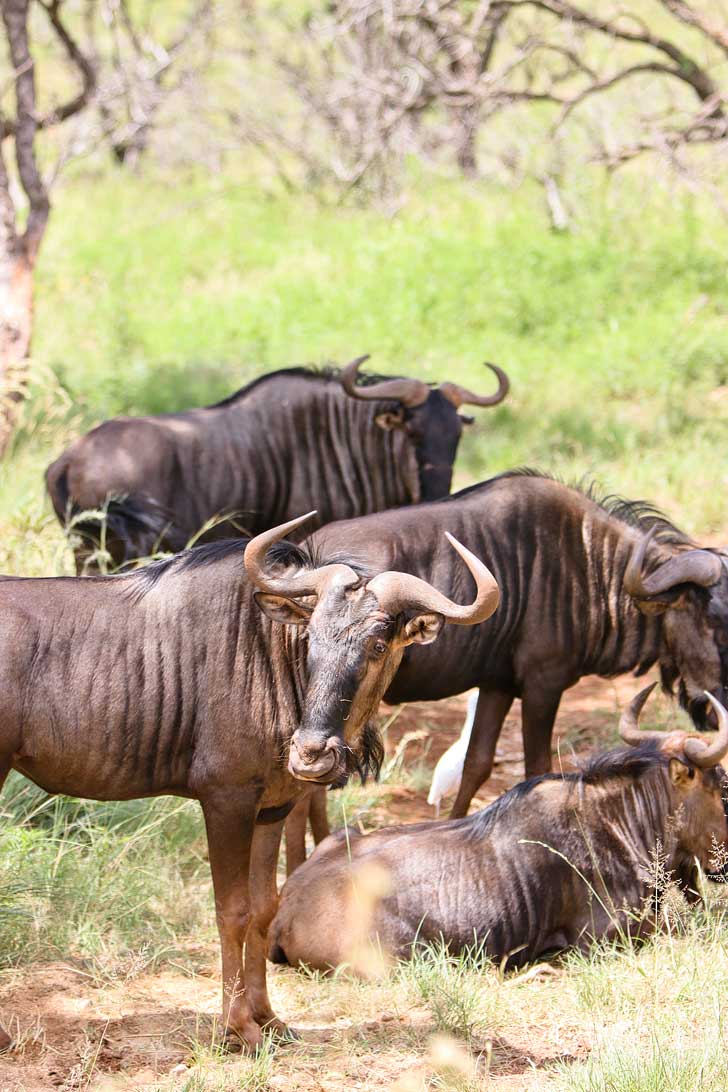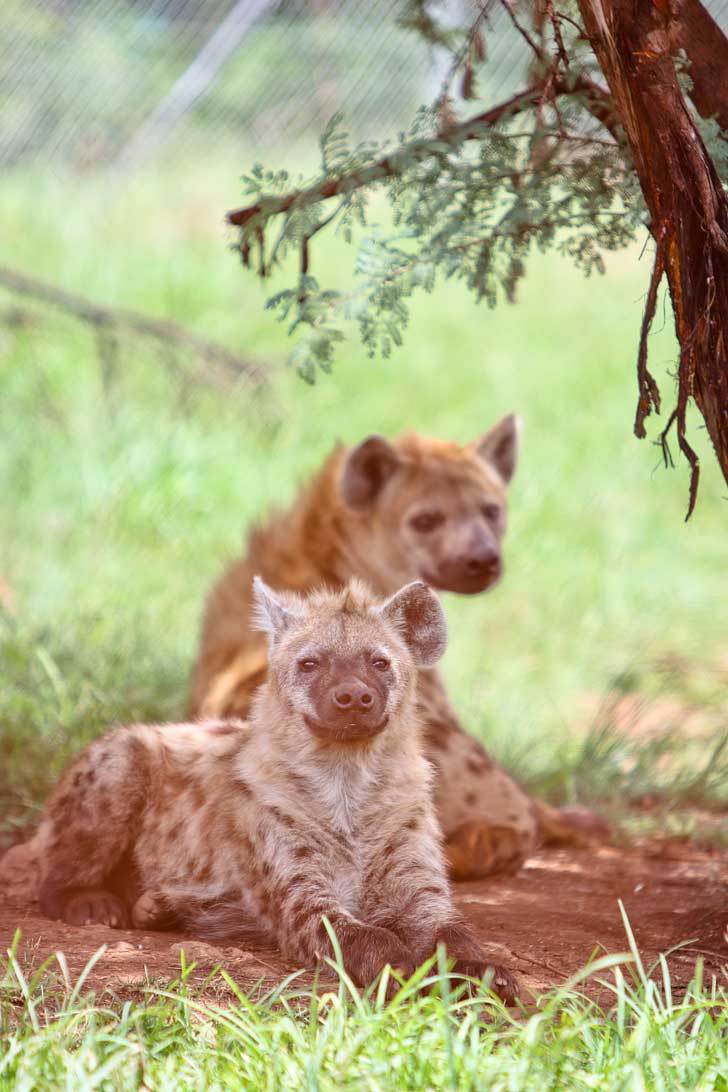 Though we love big cats, these guys were actually our favorite. So cute watching them play!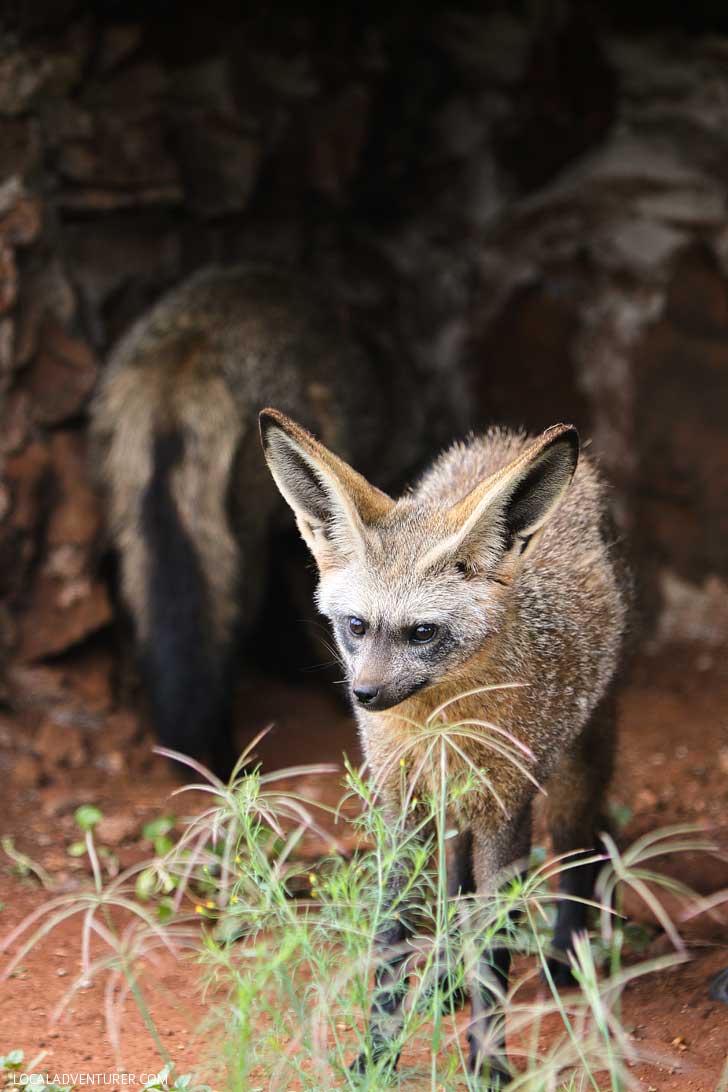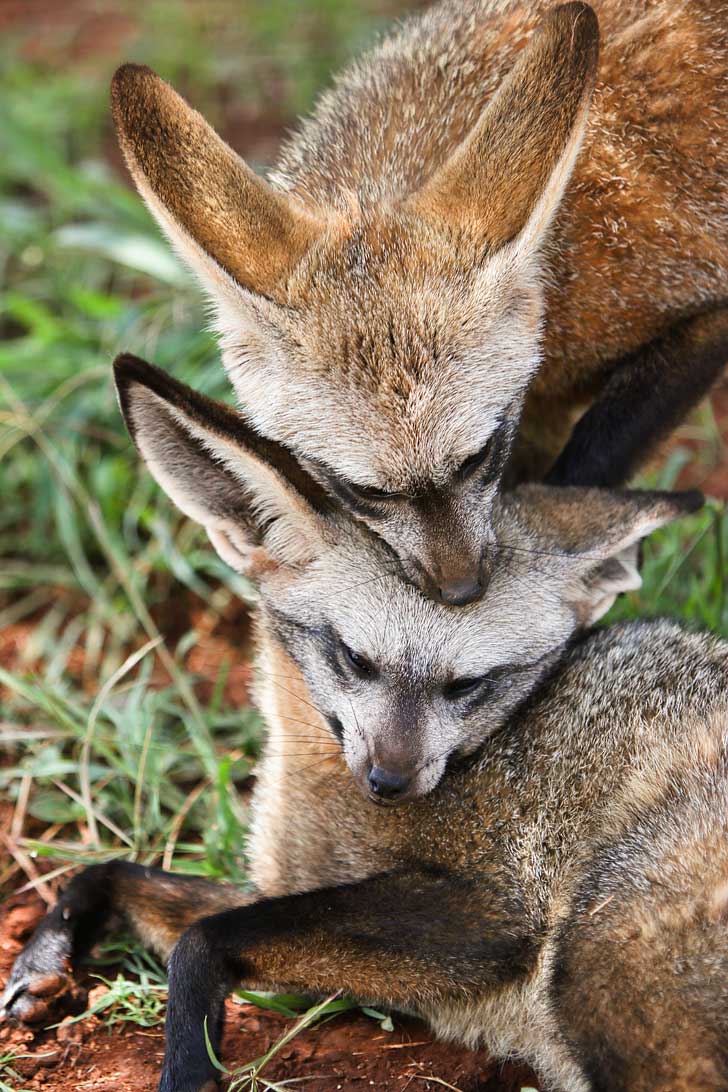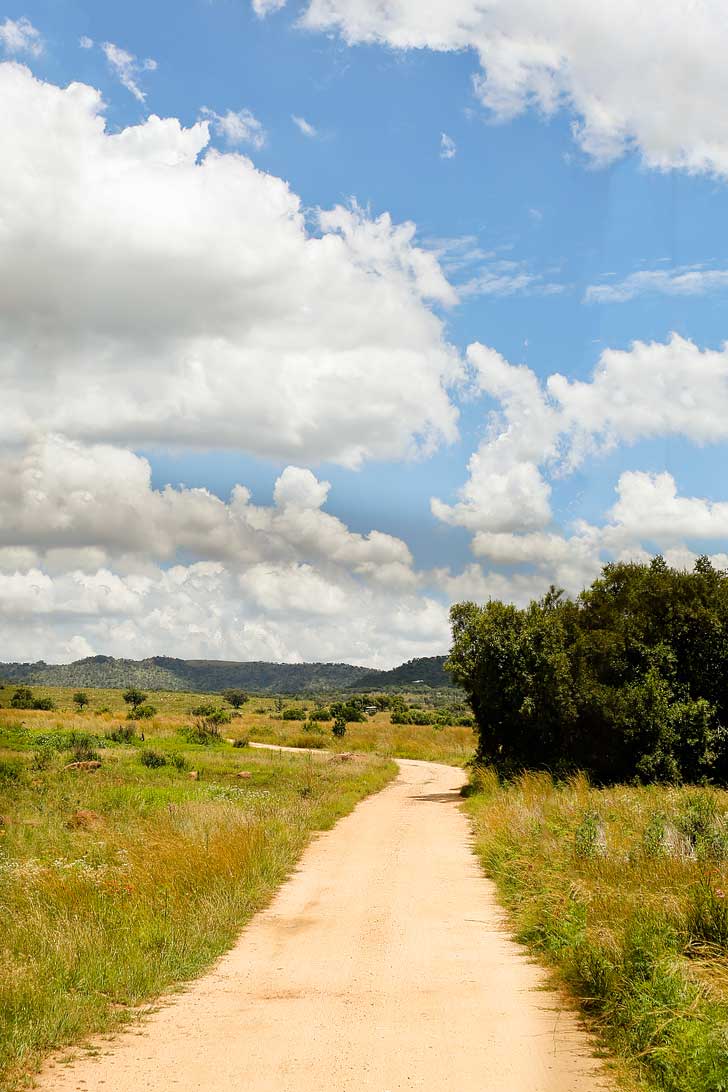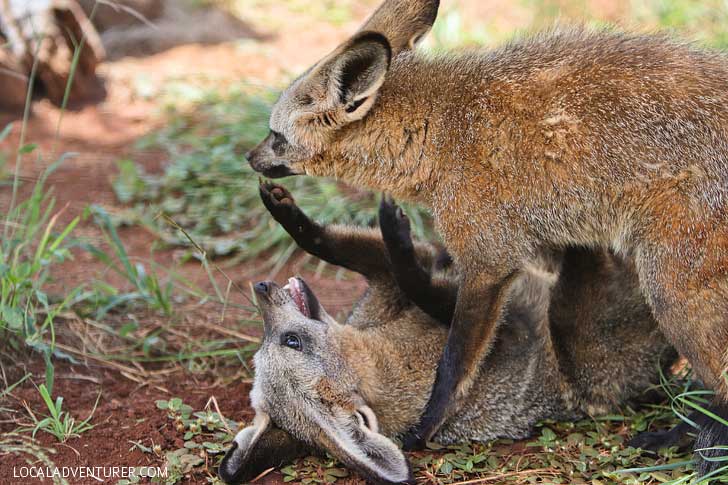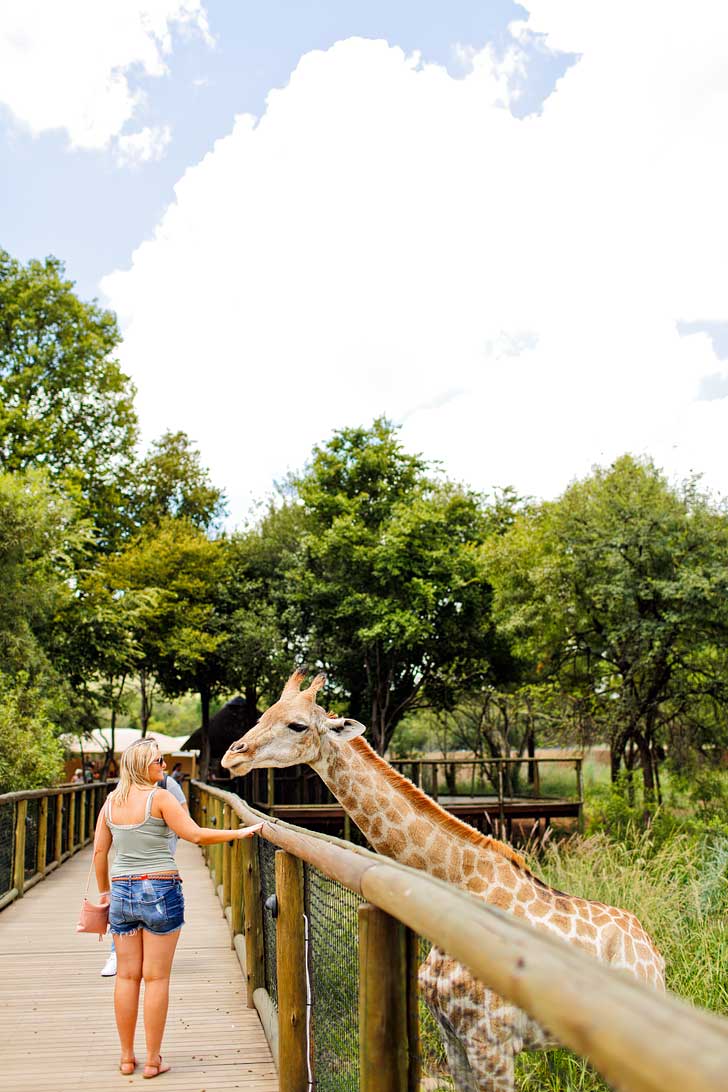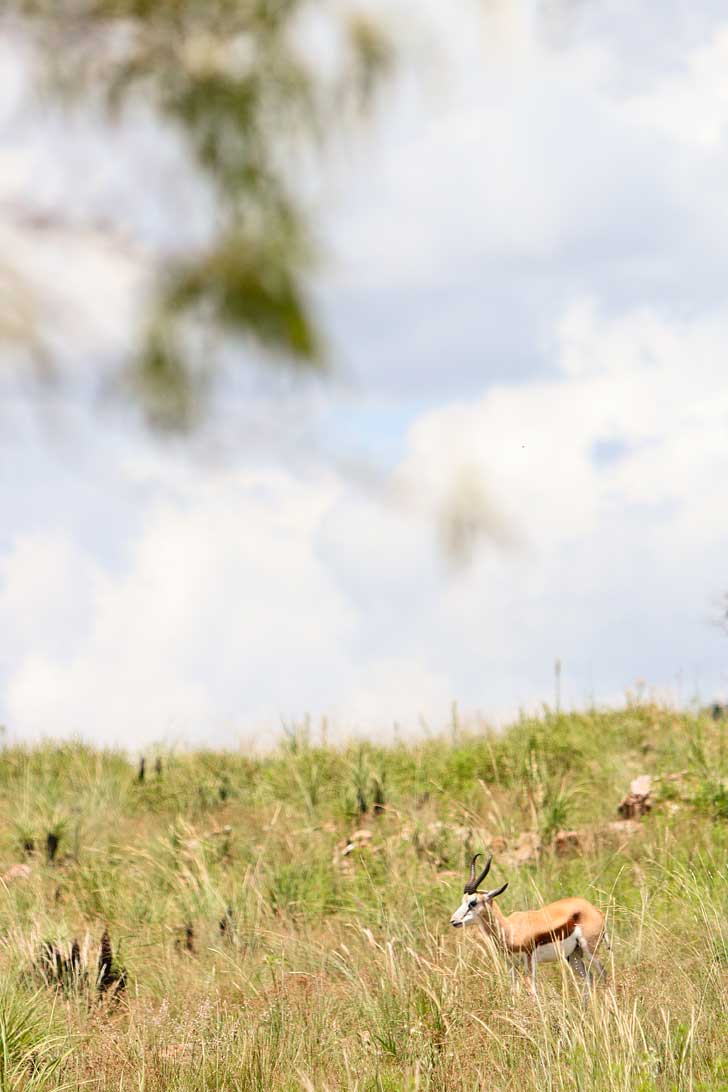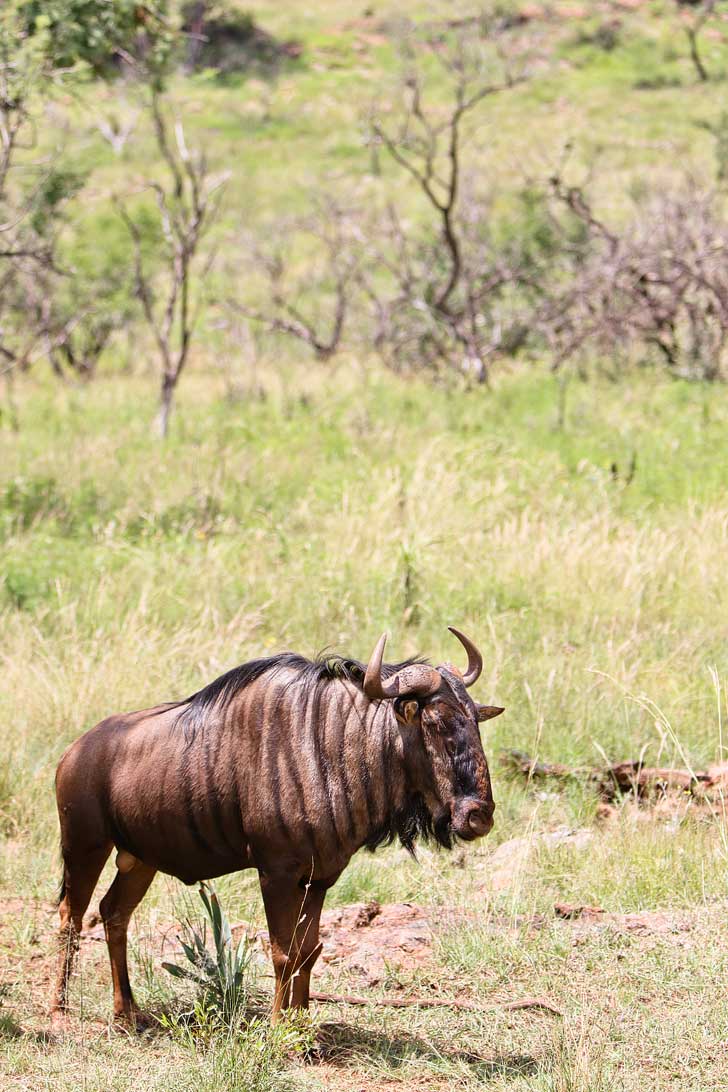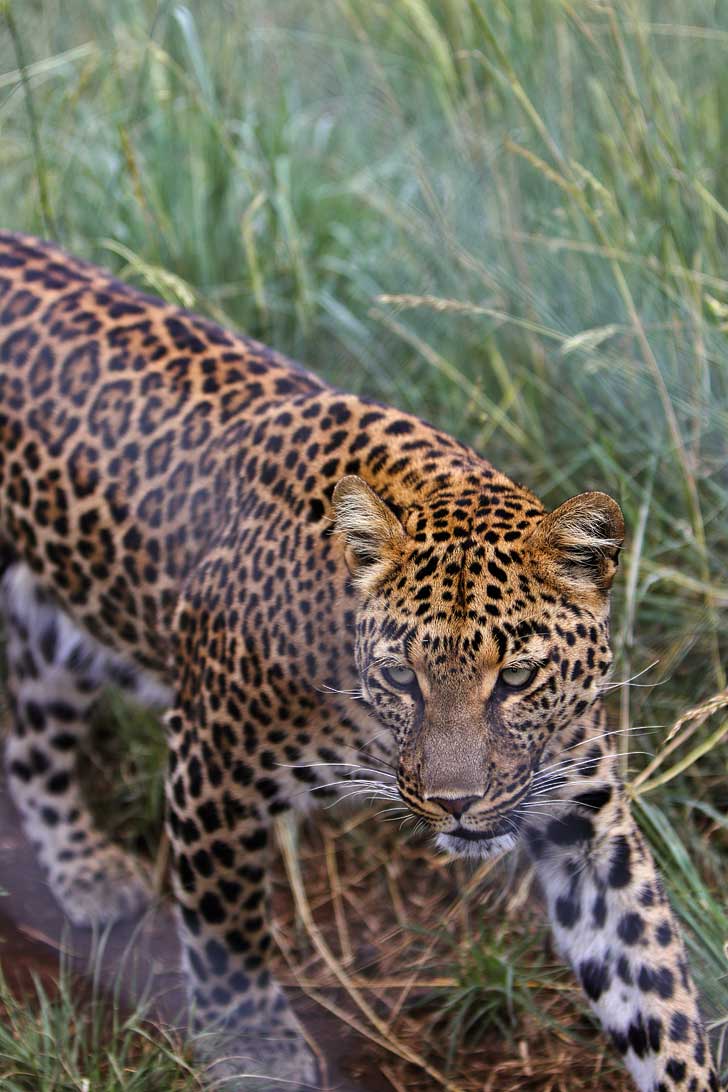 The experience reminded us of the safari we did at the San Diego Zoo Safari Park or Disney's Animal Kingdom. The animals are in large open spaces, but it feels more like a zoo than being out in the wild. The benefit is that you are guaranteed to see the animals and can see them in a short amount of time.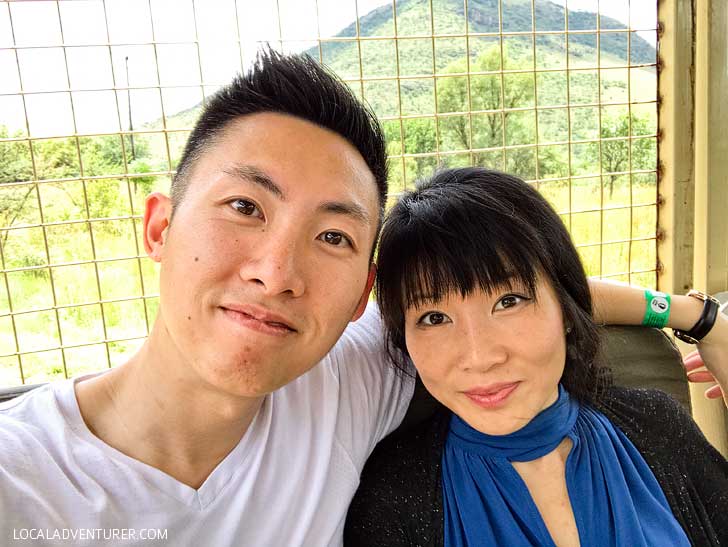 You can also do a self-drive, river rafting, or animal encounters. Check out the prices and more info here.
Pro Tips for Visiting the Lion Park
If you're hoping to see them active, visit closer to dusk or dawn. When we went, the lions mostly slept under trees since it was the hottest time of day.
Follow the rules! Although you're in a controlled environment, and at times they may look cuddly and cute, these are still wild animals. Don't open your windows even if you think the animals are a safe distance away. There have been cases of maulings because tourists ignored the rules.
Most of the vehicles are covered, but there will be portions you must get out to walk around where the hyenas and leopards are fenced in. Wear cool clothes and comfortable shoes.
Lion & Safari Park
R512, Lanseria Rd,
Broederstroom
0240, South Africa
+27 (87) 150 0100
[email protected]
Hours: every day from 8:30 AM – 9 PM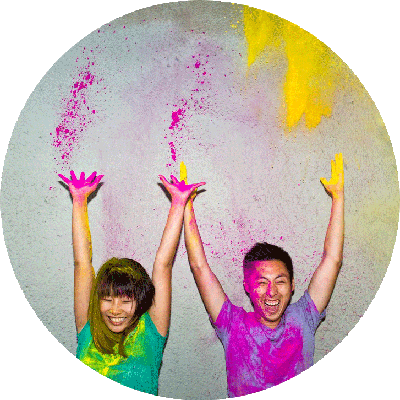 ESTHER + JACOB
Esther and Jacob are the founders of Local Adventurer, which is one of the top 50 travel blogs in the world. They believe that adventure can be found both near and far and hope to inspire others to explore locally. They move to a new city every year and currently live in Portland, Oregon.






Also Read: 15 Best Things to Do in Mauritius