On the way to Playa de Los Perros to see the Galapagos marine iguana, we passed by the Canal de las Tintoreras (literally translated as canal of sharks) to view some white tip sharks.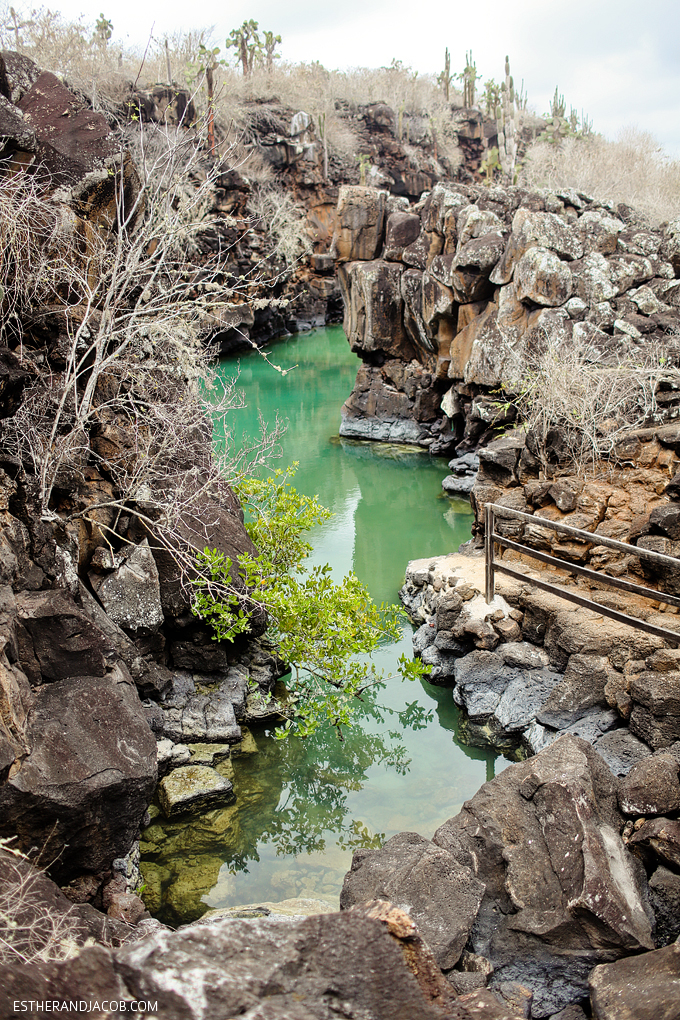 Pin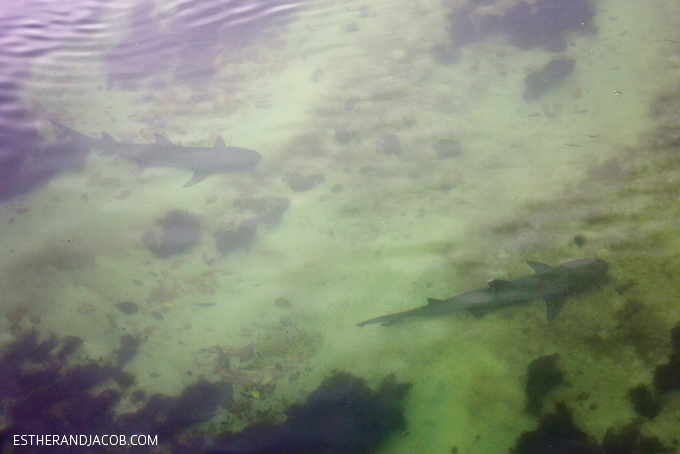 Pin
Galapagos Marine Iguanas:
The marine iguanas are a unique species only found in the Galapagos Islands. They are the only ones that live and feed in the sea and can dive over 30 ft (9 m) into the water. At Playa de Los Perros, we saw them napping on the lava rocks. They are generally black and dark grey in color to soak up the sun, but change depending on the season. Because we happened to see them during breeding season, the males had patches of coppery greens and reds. The more dominate males are more popular with the ladies, and males sometimes fight over territory.
They are known to be gentle herbivores that eat only algae and seaweed, but we were both too intimidated to get really close to them. I feel like any animal who feels threatened might attack… though I couldn't find any cases of humans being attacked by them. They pretty much just stand their ground.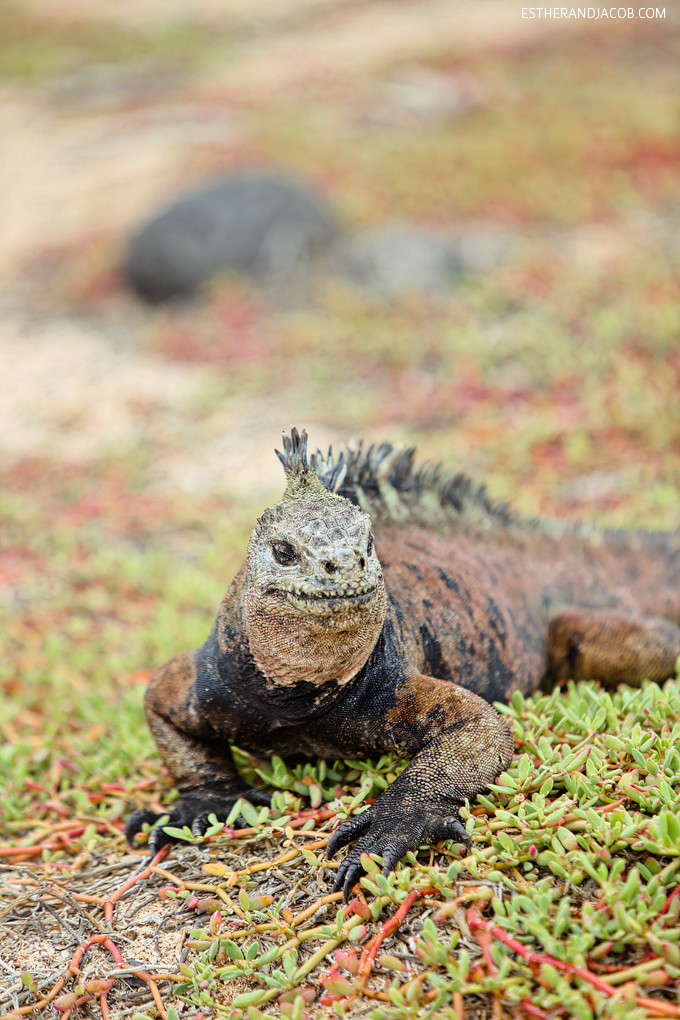 Pin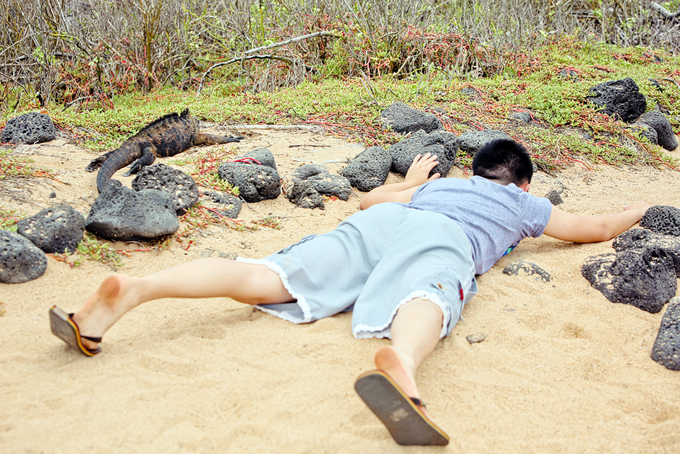 Pin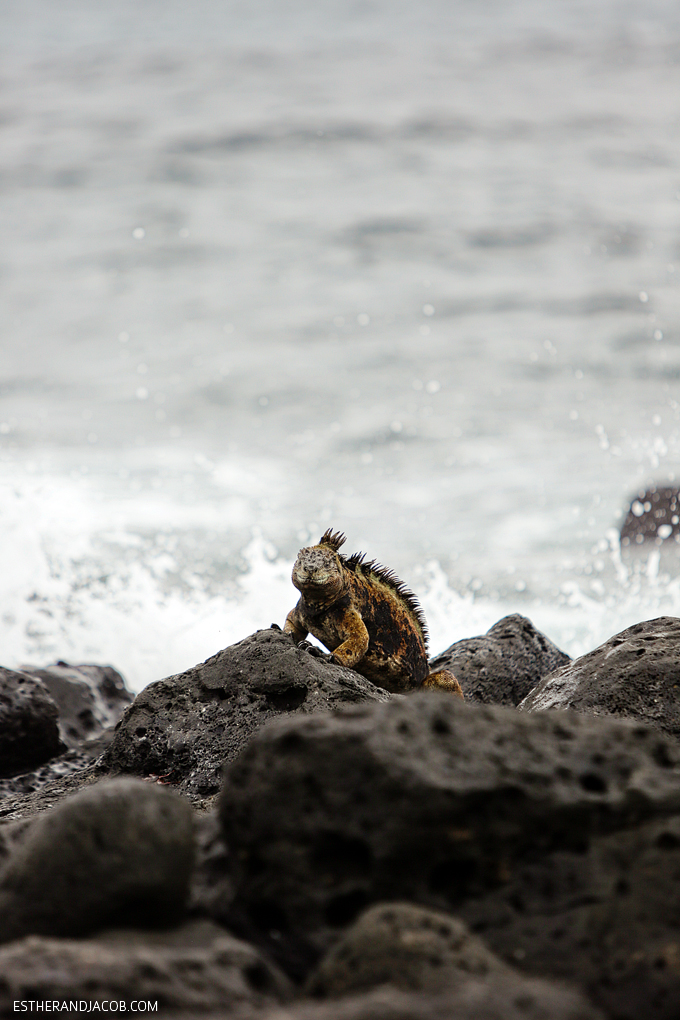 Pin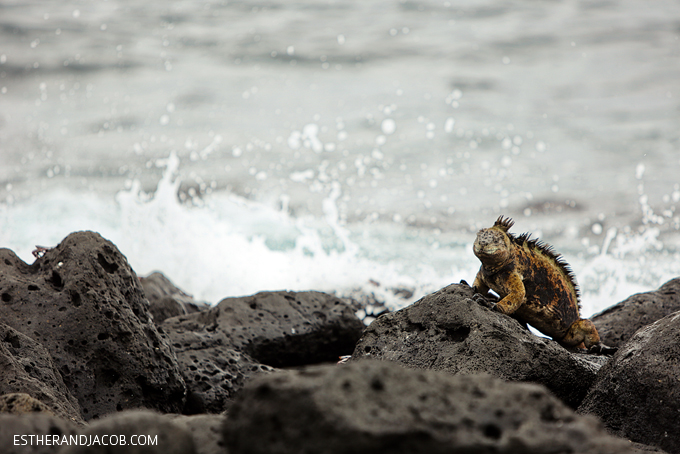 Pin
We were lucky enough to see two males fight! Don't worry. The fights are usually harmless. They butt heads until one concedes. The one we saw lasted only a few minutes, but you can see a more intense one here.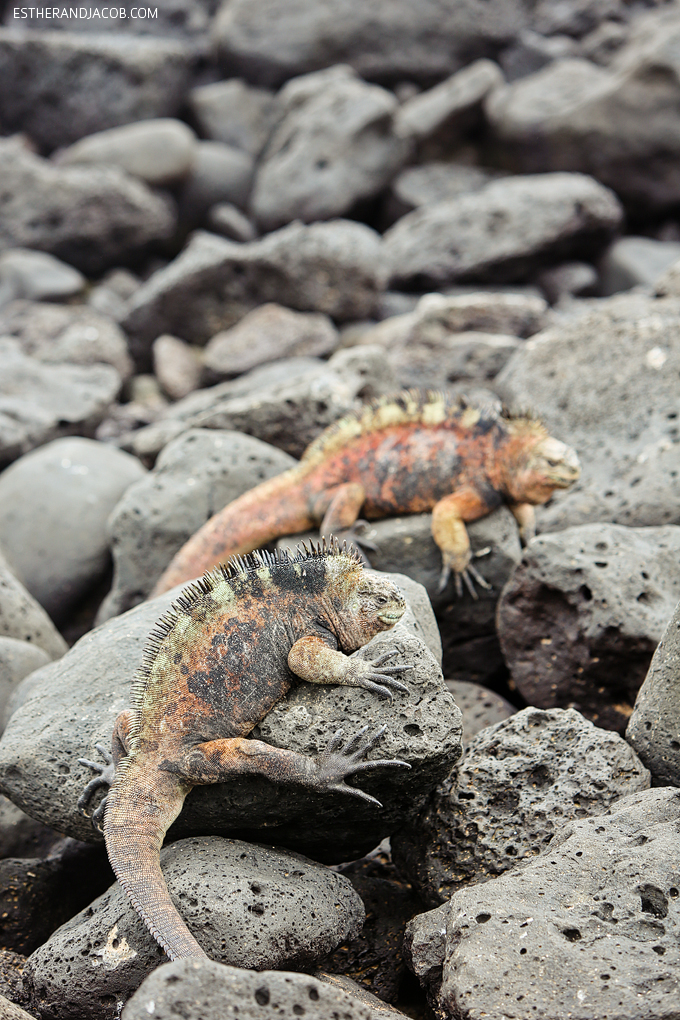 Pin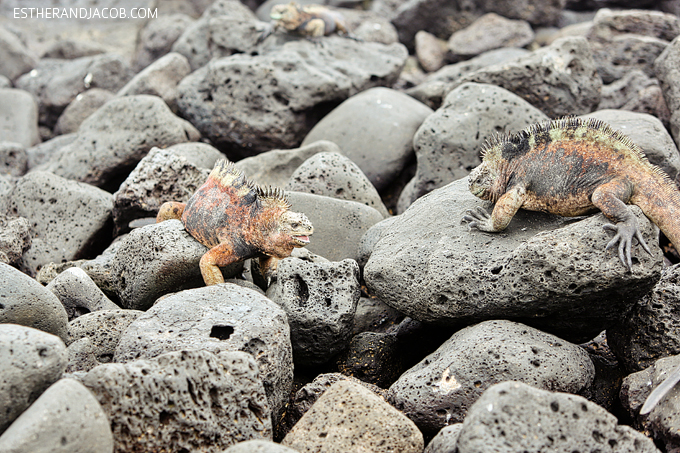 Pin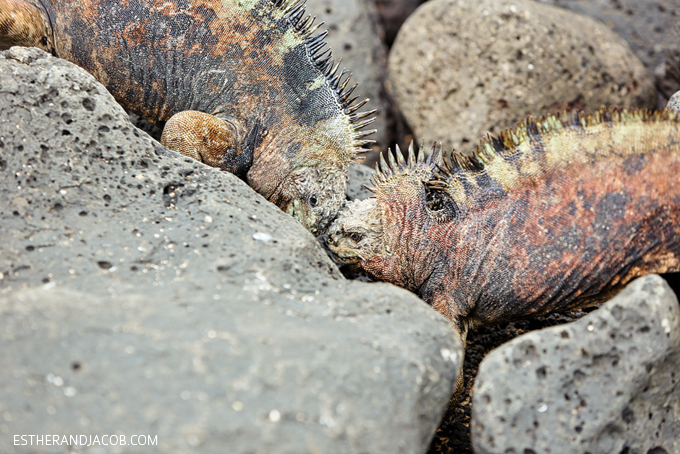 Pin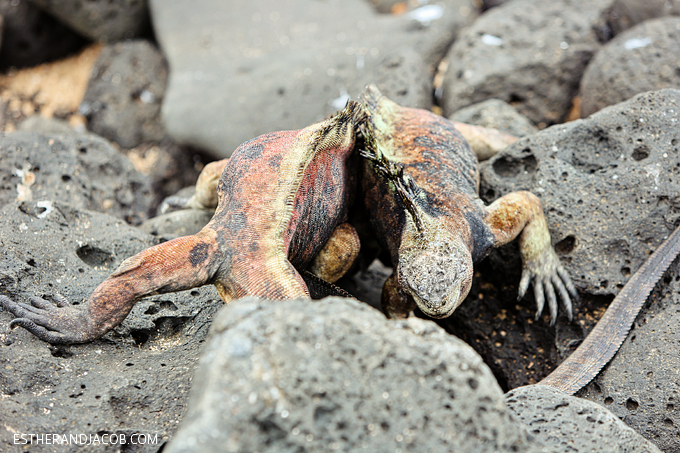 Pin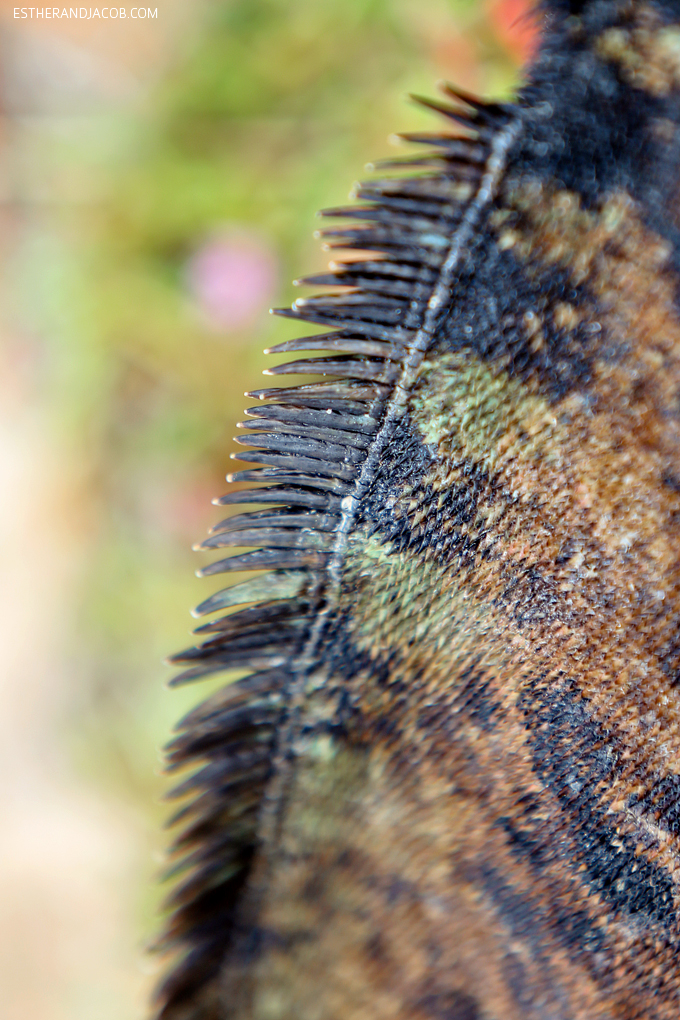 Pin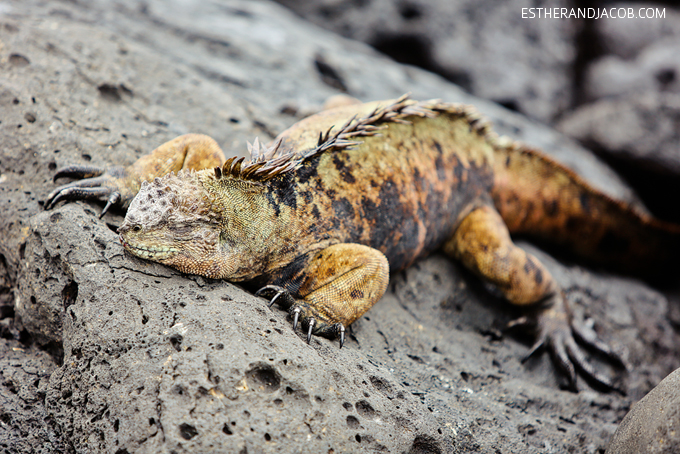 Pin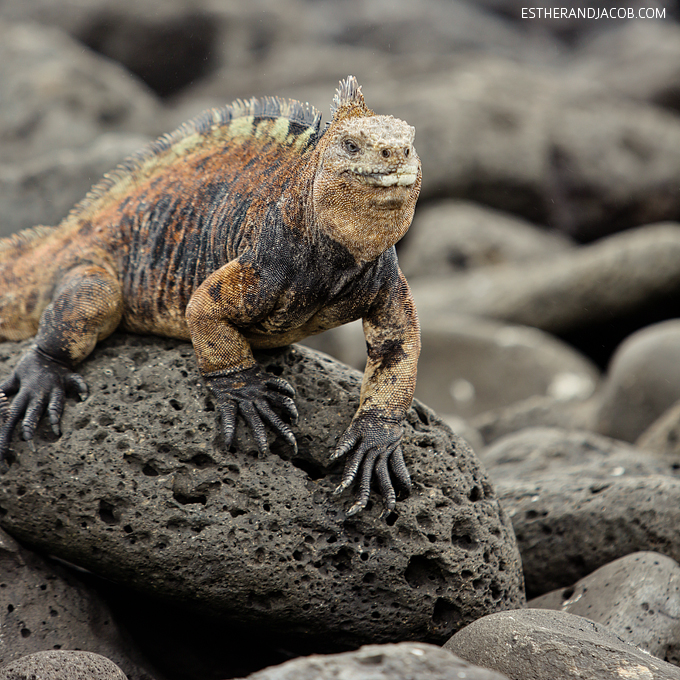 Pin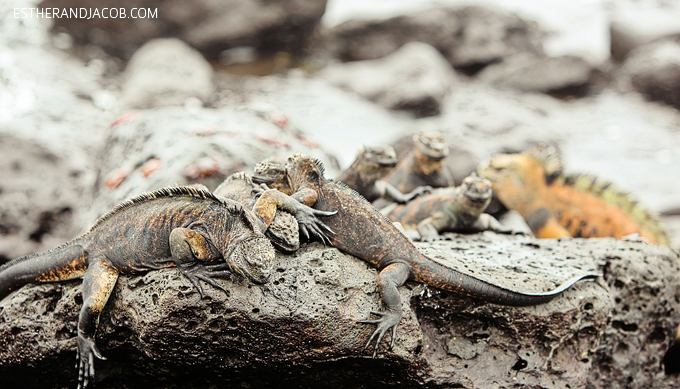 Pin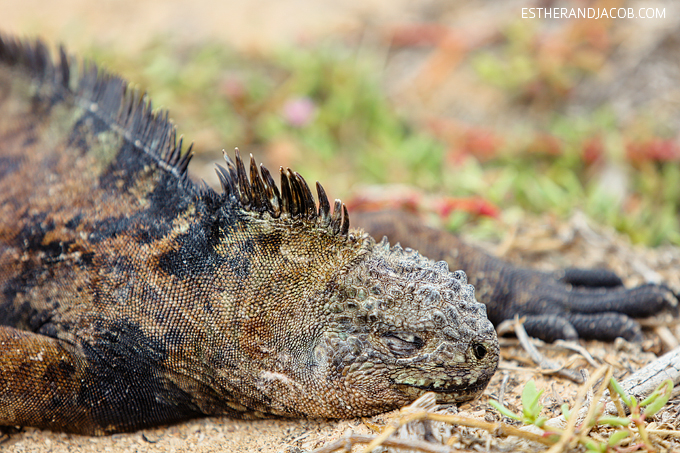 Pin
All photos above were taken with a Canon 5D Mark III, 35mm/1.4L and 70-200mm/2.8L lens.
TIPS for your Playa de Los Perros excursion:
Hours of Operation: 6AM – 6PM
Trail length: 0.8 miles (1300 m)
Time required: up to 1 hr at a leisurely pace
Don't be alarmed if they spit a white substance at you. They are just spitting out the salt from ingested seawater.
Bring sunscreen, hat, and sturdy shoes if you prefer. They said the hike was moderate – strenuous, but we aren't advanced hikers and found it fairly easy to walk in flip flops. The trail is mostly flat and sandy (see below), but if you want to walk onto the lava rocks to get closer to the iguanas, I can see sturdier shoes being preferred.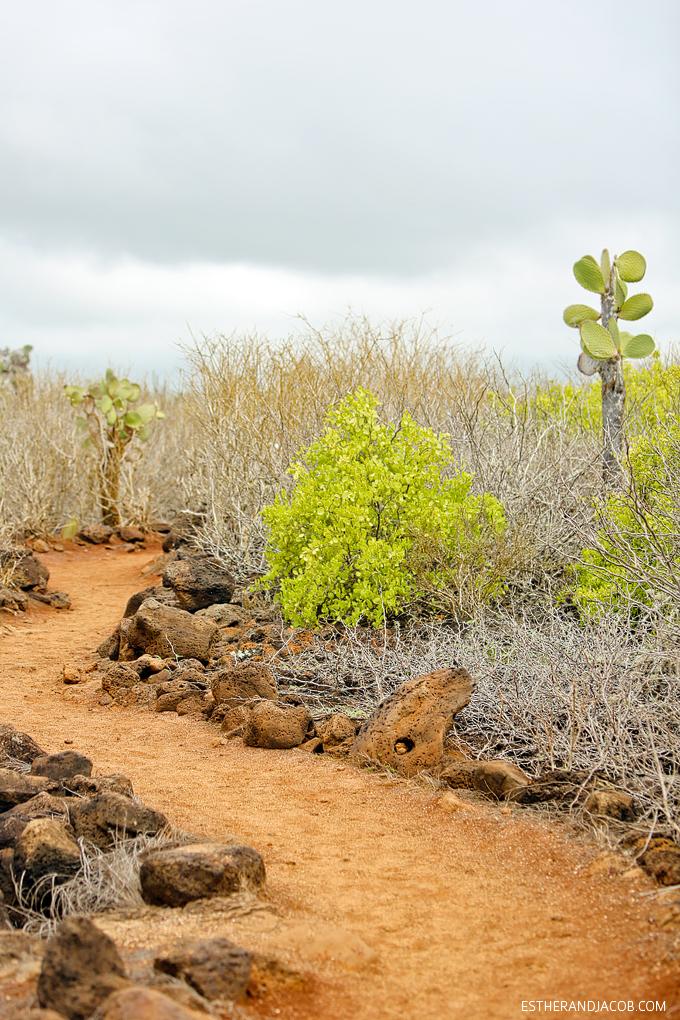 Pin
Do these guys freak you out? Would you ever consider having a pet iguana?
You can see a video montage of our Galapagos trip, or check out my other Galapagos posts by clicking on the banner below: