After exploring a few nature trails, we met up with a few friends to do some off roading in Joshua Tree National Park! It was a photographer couples triple date. With all six of us being photographers armed with a camera in each hand (and then some), you can imagine that there were lots and lots of photos taken that day!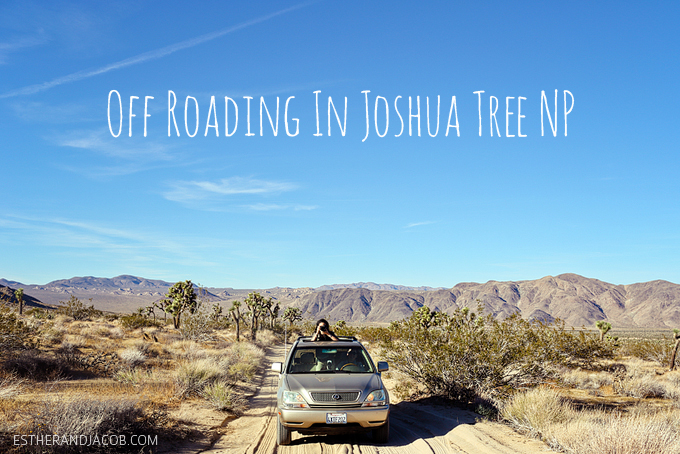 Pin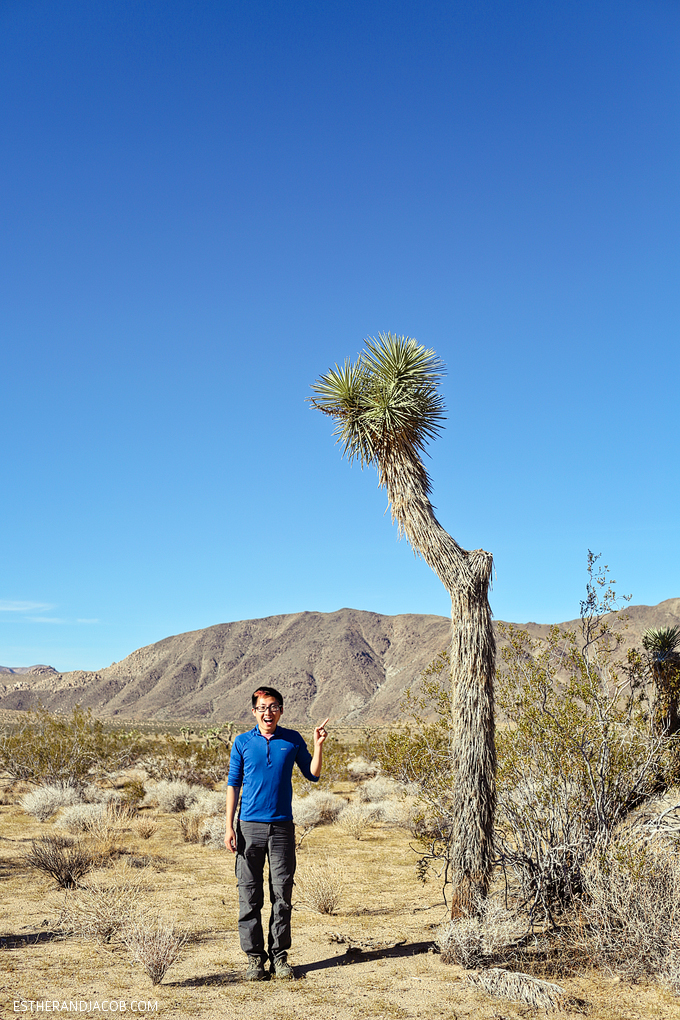 Pin
The road itself wasn't that bad for the first portion. Most cars could probably make it with no problem. Our initial plan was to make it to the round about then head back out for sunset. After we made it to the loop in under an hour, we decided why not keep going and see how far we can get!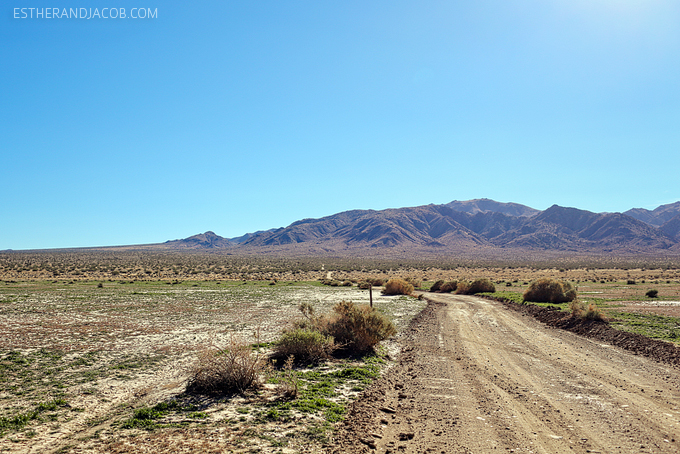 Pin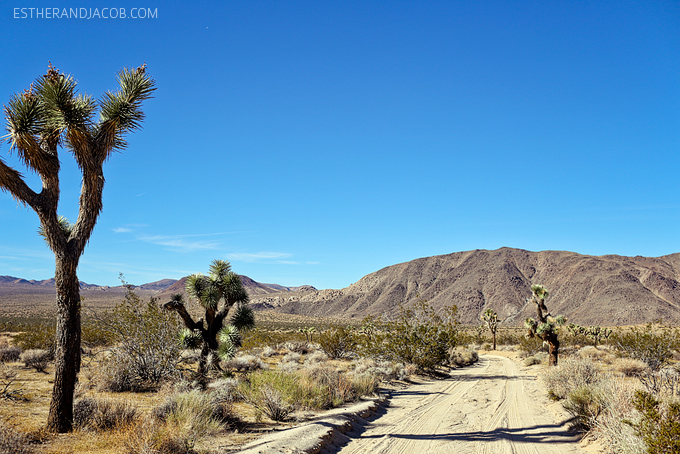 Pin
For the most part, we were in the valleys, so the views weren't as amazing as other parts of the park. There also weren't as many joshua trees as we expected. You definitely felt very secluded in the middle of nowhere though. This is when we took the opportunity to do an impromptu desert "engagement shoot" taking turns to take couple portraits.
Note to self: when going to the desert with Stephen and Souwah, always dress cute! You never know when you'll end up posing for photos.
We don't have very many photos of us together since one of us always happens to be behind the camera, so we're very thankful for Stephen & Souwah who took the photos of us below!  Go check out their photography and Garrick and Fern's too!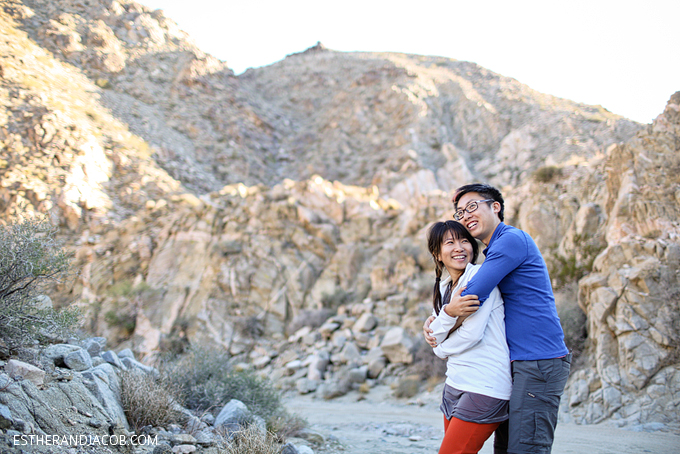 Pin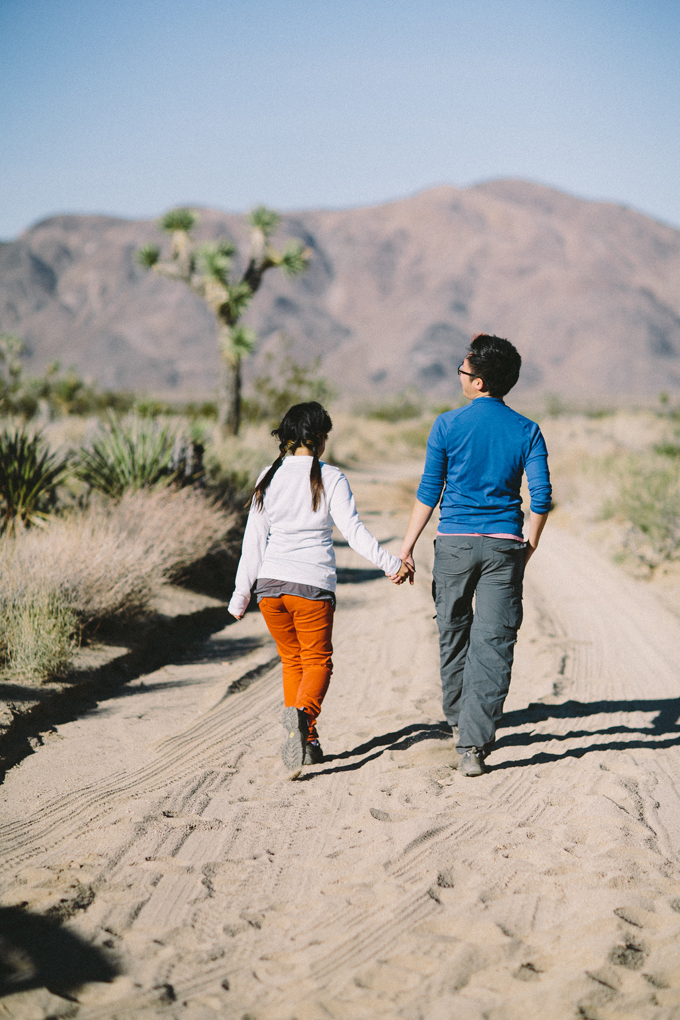 Pin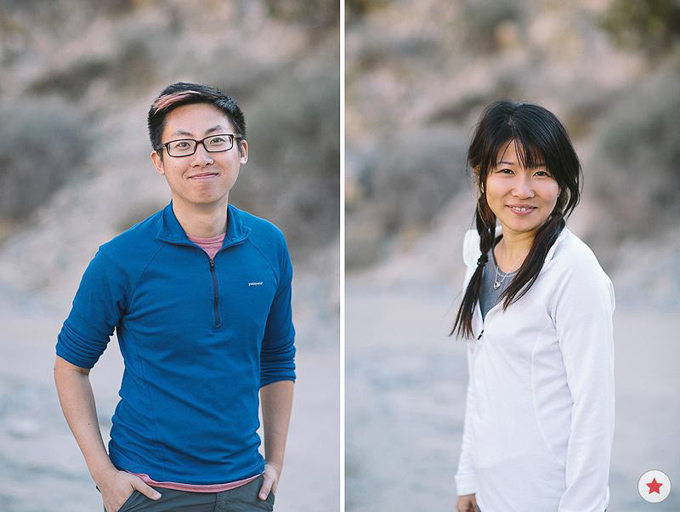 Pin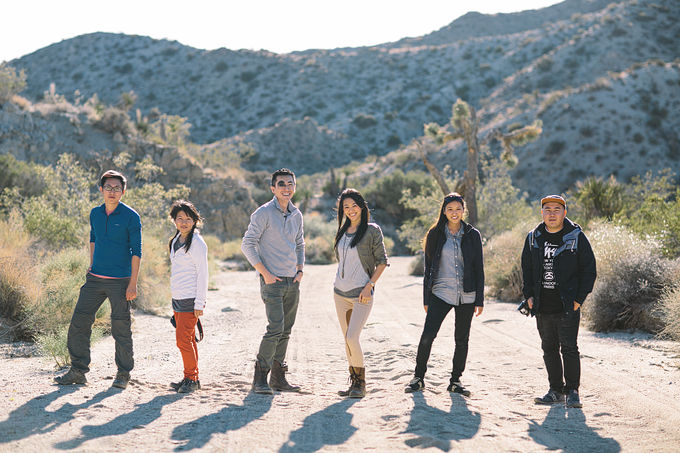 Pin
Once we started driving through the Bernardino Mountains, the landscape began to change…. and so did the roads. At that point, we were taking our time slowly navigating through the dirt roads to ensure that we didn't damage the car or pop a tire. We reached a bend in the canyon and encountered a Hummer tour that was blowing down the path in the opposite direction. The driver shook his head at us and gave us fair warning that the road ahead was much worse.
We gave it a glance and decided we could probably make it, but not without damage. This was where we decided to turn around: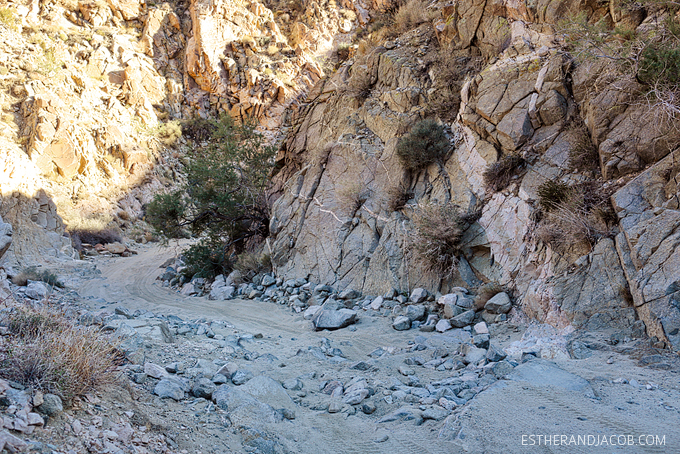 Pin
Tips for Off Roading in Joshua Tree National Park:
Vehicles: If you want to do some off roading, they recommend high-clearance vehicles with 4 wheel drive. We took a Lexus RX300 and Subaru Forester and did just fine until the really rocky portion (see photo above).
Parking: We met at the Ryan Mt. trailhead which had a large parking lot to drop off our non-4-wheel-drive car there. The Geology Tour Road is also right off the main road and easy to find, and in hindsight realized it would have been more convenient to have parked our car here. There is also a bathroom in case you need to go before you make your trek in.
See the map of the entire park online or you can get one here.
Below is a map of the route we took in blue. The blue arrow indicates the entrance. The turn around point is approximate.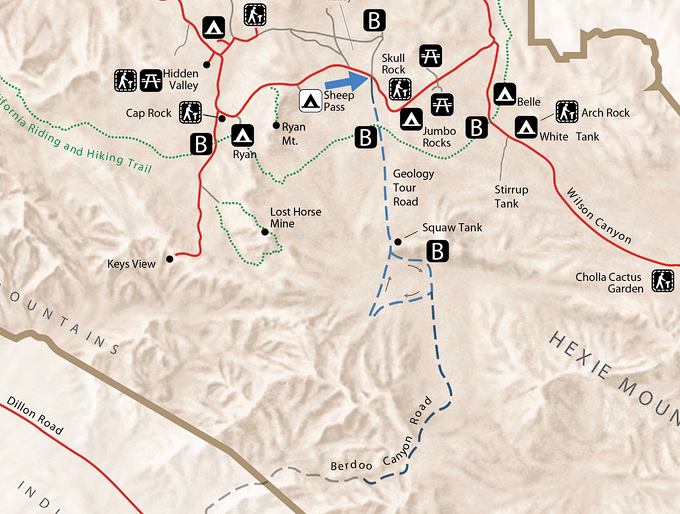 Pin
"Discovery consists not of seeking new lands but in seeing with new eyes" – M. Proust
I've been doing a travel post every Tuesday. If you want to check out the others, click on the banner below:

Pin


Pin