Las Grietas is literally translated as "crevice". We did some light hiking over lava rocks and passed salt lagoons to Las Grietas, but once we arrived, we had to go down steep stairs onto an area of large rocks. It was so crowded that we ended up hanging out on the rocks watching other people cliff jump and snorkel.
This is a birds eye view of the crevice on google earth: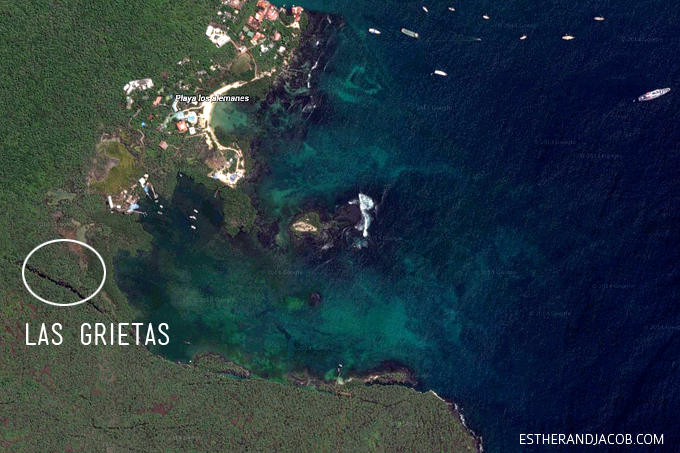 Pin
The Las Grietas fjords stretches from Estrada Point to the western part of Academy End. It is several kilometers deep and the body of water is a mix of sea water and rain water, which creates a unique ecosystem.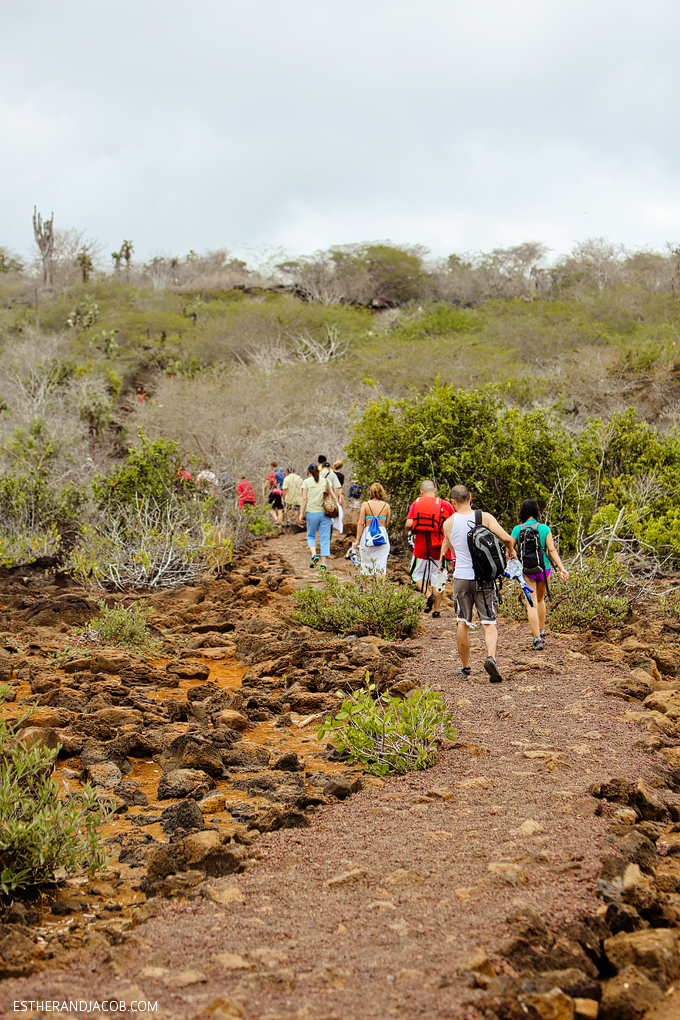 Pin
Found this little guy, the Galapagos lava lizard, on the hike. Apparently they are everywhere, but it was our first time seeing it.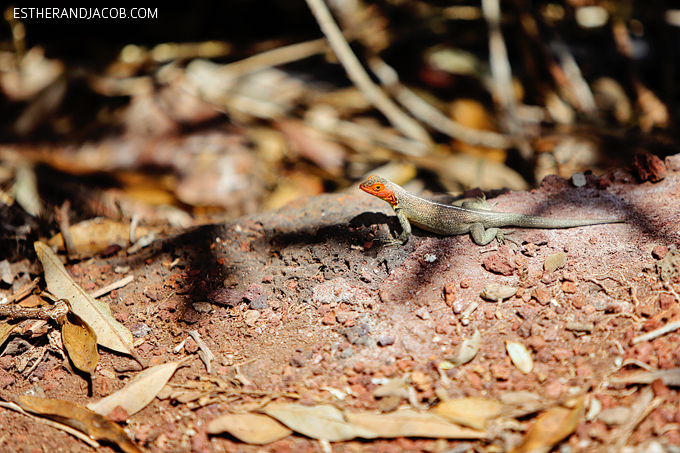 Pin
Also THIS. *shrug*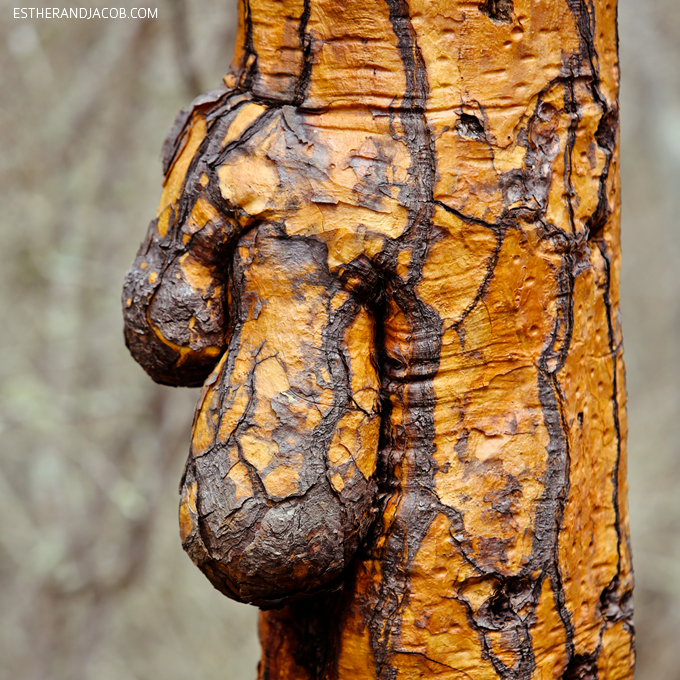 Pin

Pin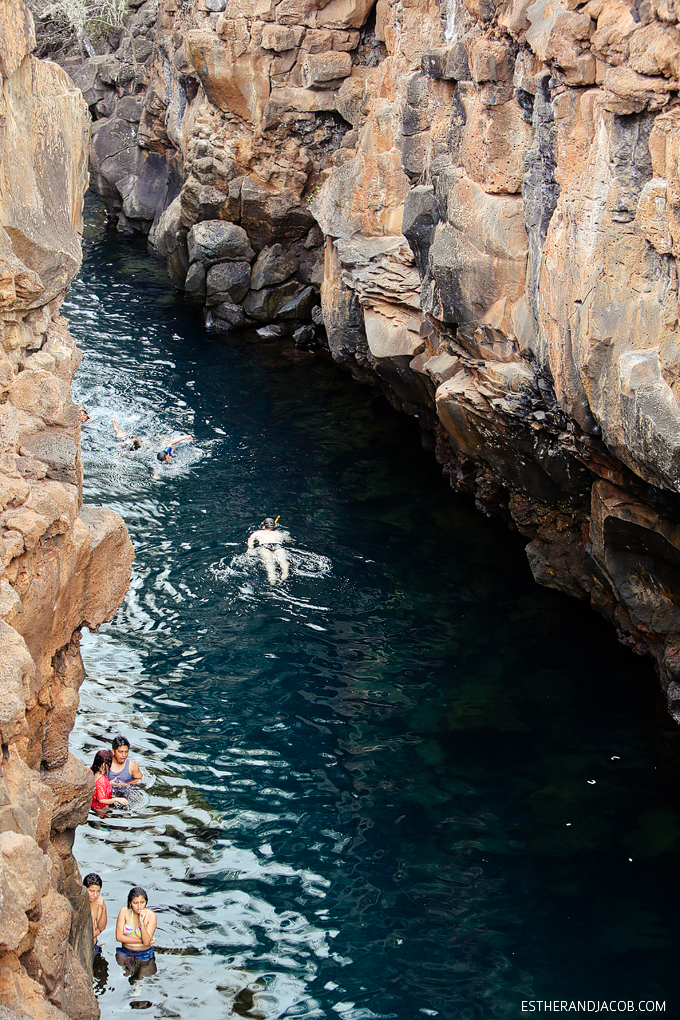 Pin
These were the first guys we saw cliff jumping. but there was a higher ledge that no one had the balls to jump off of.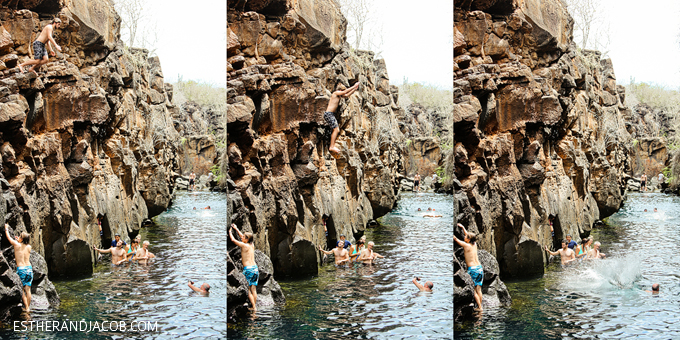 Pin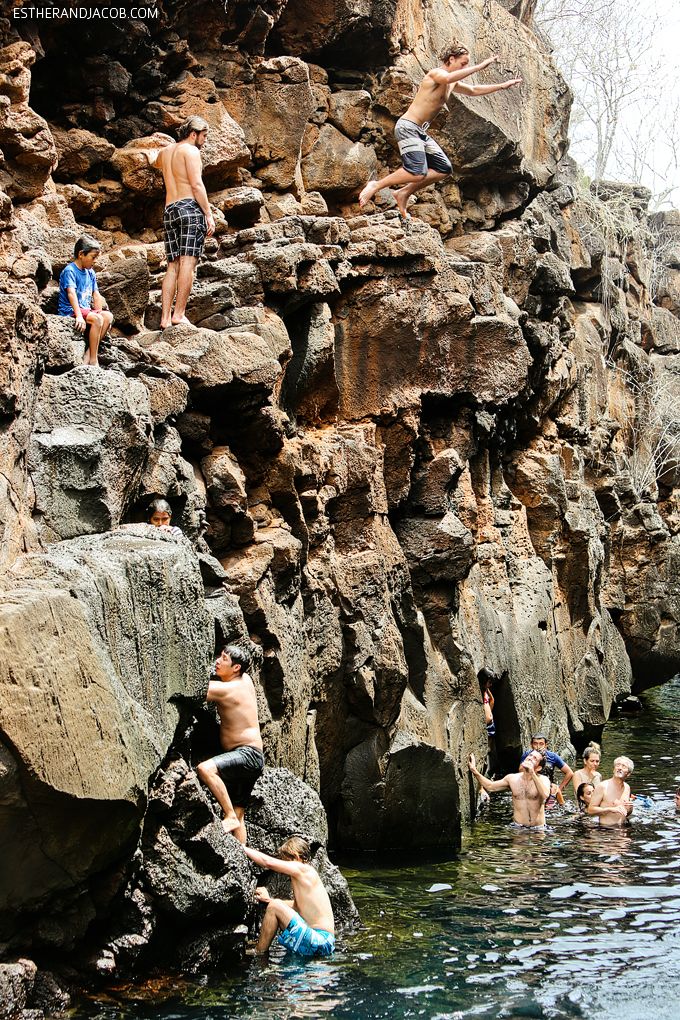 Pin
All photos above were taken with a Canon 5D Mark III and 70-200mm / 2.8L lens.
Tips for your Las Grietas excursion:
Trail Length: 550 m (0.3 miles), Time required: 20 minutes
Hours of Operation: 6AM-6PM
Bring your swimsuits, sunblock, towel, and sturdy shoes for the rockier areas.
Bring some snacks, because you will be hungry by this time.
There is a pitstop in the middle where you can buy yourself a popsicle made of fresh fruit to cool off.
I've gone cliff jumping when I was a little kid, but I imagine it's quite a different experience now.
Have you gone cliff jumping before? What's the most daring thing you've ever done?
If you haven't already seen it, check out our video montage, and you can check out other Galapagos and travel posts by clicking on the banner below:

Pin