It's so interesting to see how content creation and consumption has changed in our lifetime. I think about what I spent my time consuming when I was growing up and can boil it down to TV, movies, books, and magazines. There was no creative manner in consuming content. I watched what was on and read the books and magazines that I had bought. I had little connection to the creators and couldn't fathom the idea of becoming one myself.Now that we are content creators, we're constantly looking for fresh, new ways to share our travel guides and stories.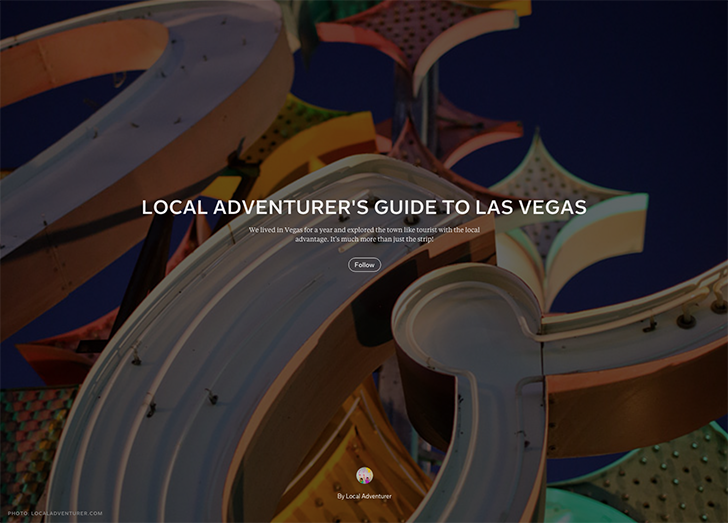 Pin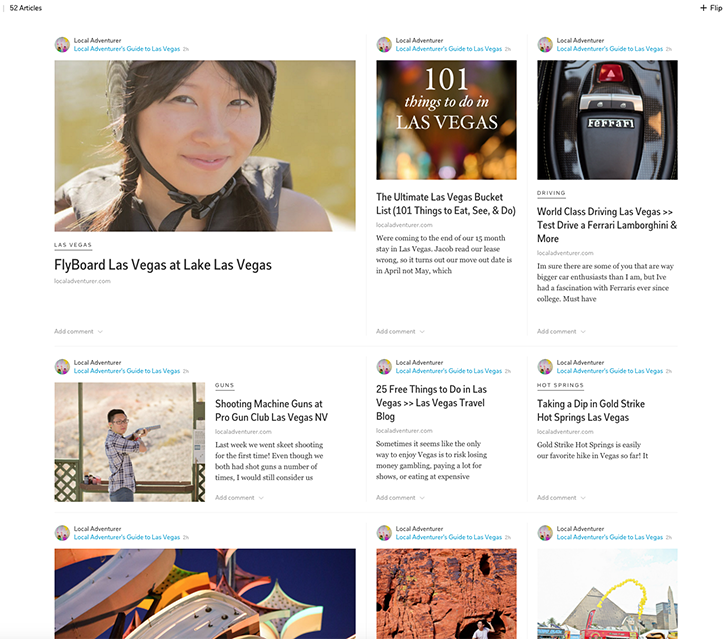 Pin
We started using the flipboard app recently and created our very first magazine. Just like any physical magazine, you are collecting stories on one particular topic, whether they are personal or sourced from others. We decided to put one together about Las Vegas. After living there for a year and exploring the city, we're always excited to share how much more there is to Vegas beyond the strip! Having it in this magazine format makes it easy to scroll through and hopefully it will help you explore the next time you visit!
Here it is on the iPhone – mid-flip!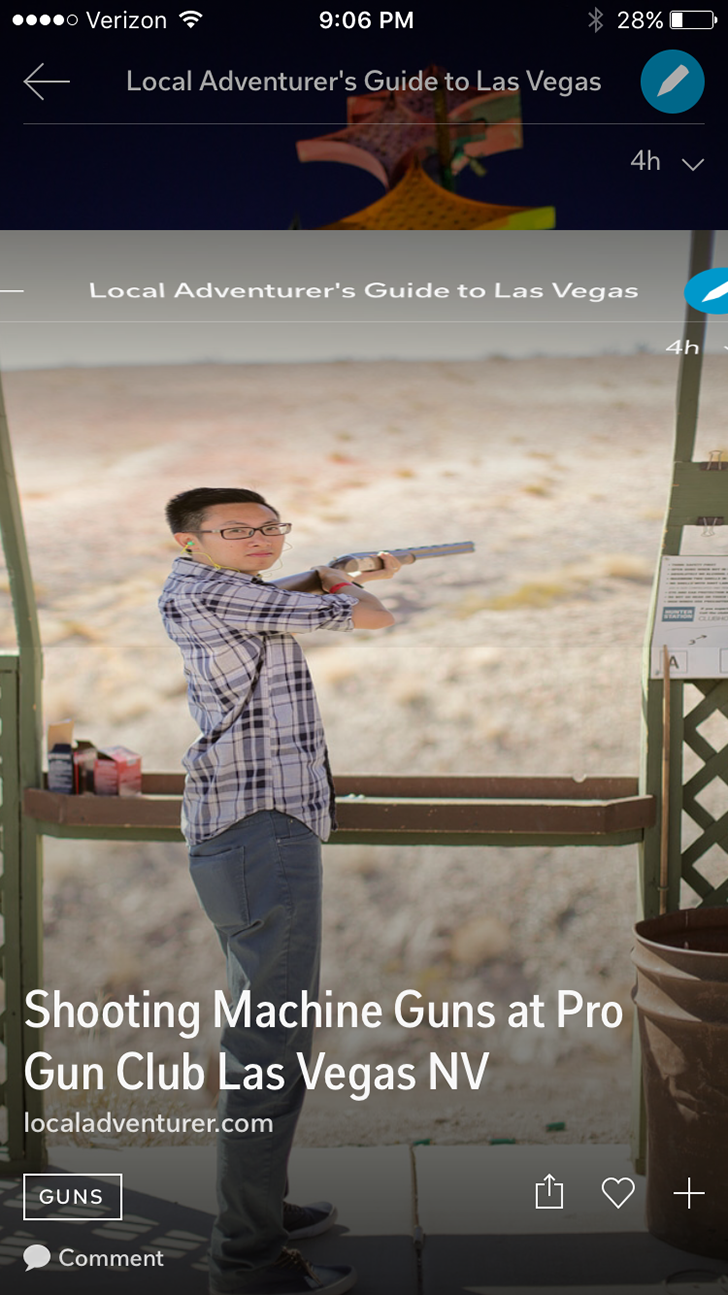 Pin
Flipboard is an exciting (and free!) new app / website that gives you the space to put together and curate content on different topics. If you're a master chef, you can share your own recipes or other people's recipes that you've tried and loved. If you're a photographer, you can share beautiful photos that you've taken along with other inspiring photography you've seen. If you're ready to start creating your own, here are some easy steps:
1. Go to your profile and click on 'New Magazine'.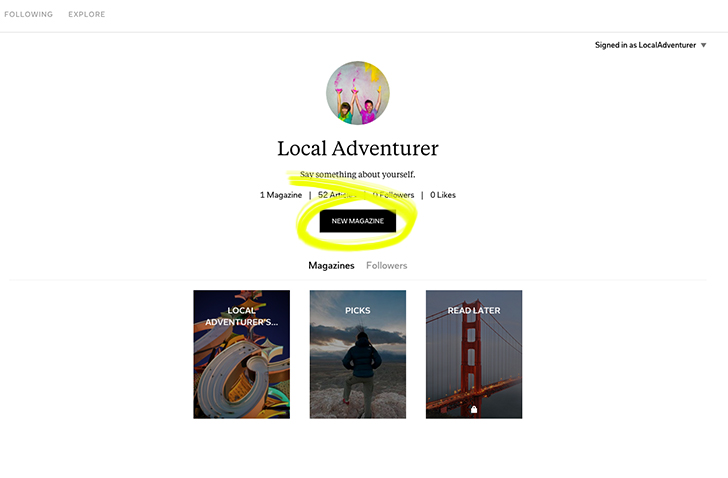 Pin
2. Name your magazine and click 'Create'.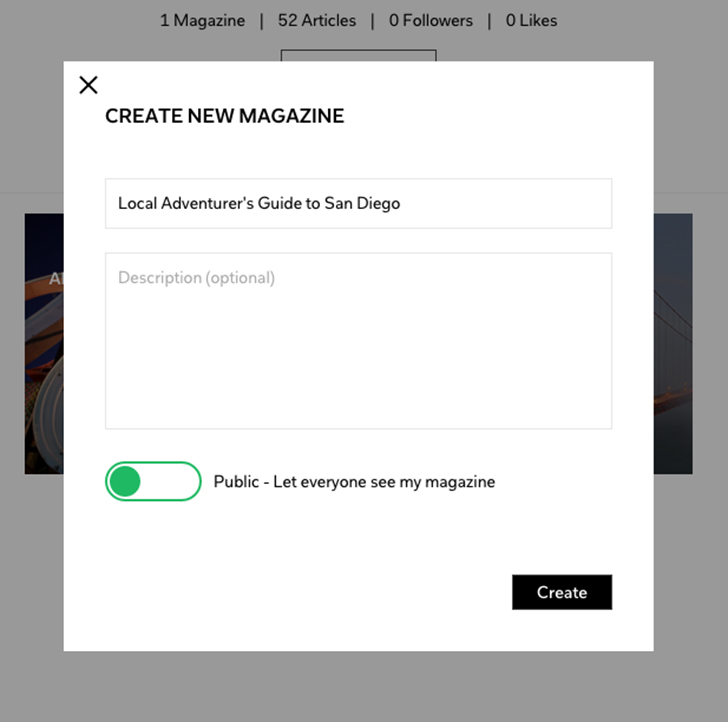 Pin
3. Download the extension or add the bookmark so you can add your own articles (see more details here).
4. Add articles! To add your own, open up the webpage and click on the toolbar button. Once the pop up shows up, select the appropriate magazine to add it to and click 'Add'. To add articles, find Flipboard and click the flip button. Then select the magazine you want add it to.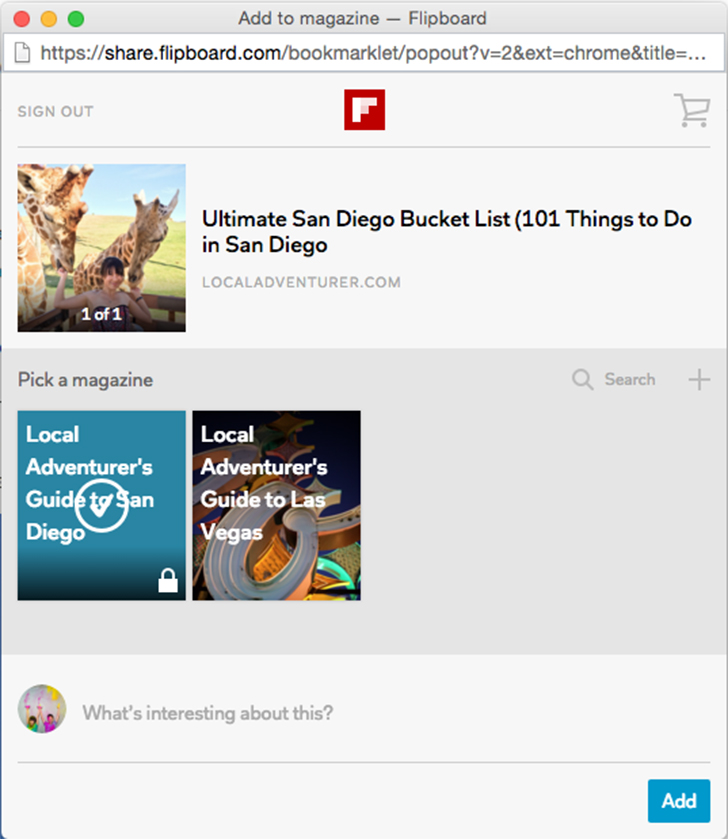 Pin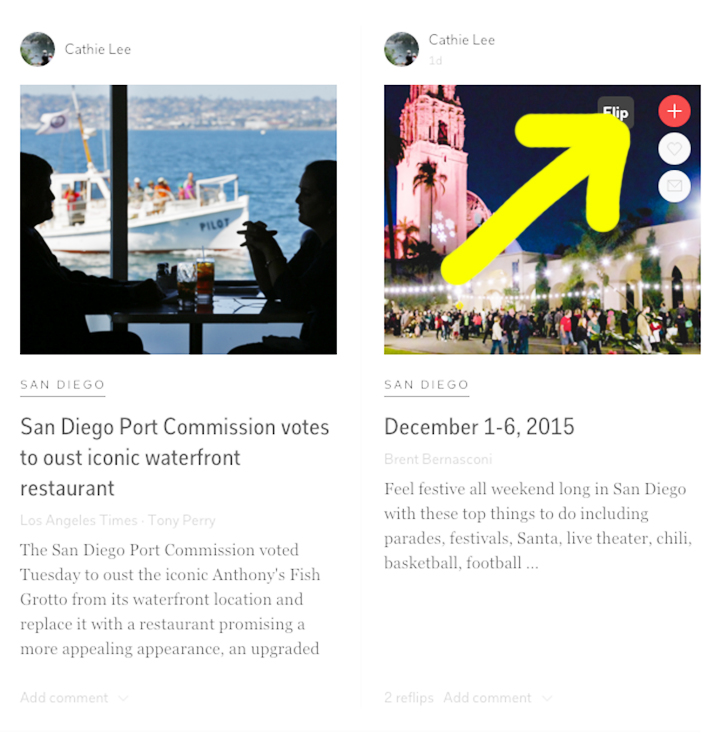 Pin
5. Click 'Edit' on your profile, and select a cover and rearrange the stories the way you want them.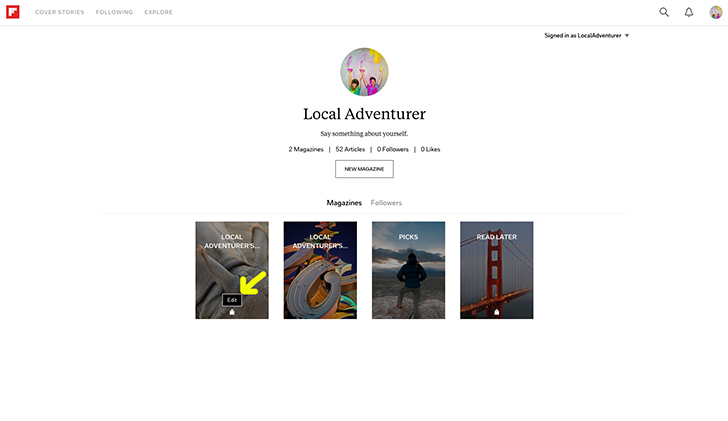 Pin
Now you're ready to share! :)
Note: It's really easy to create a new magazine and add articles to them via the app as well! The only thing you can't do in the mobile app is add your own articles that aren't already on Flipboard.
Check out our magazine here (and don't forget to follow us if you like it). Let us know what you think about Flipboard and if you want us to create more magazines. If you create one, be sure to send it our way too! We'd love to check it out. :)
If you want to give a unique gift this holiday, you can give them Gift of Flipboard! They have 21 special pre-configured packages that cover a wide range of topics. This travel one is our favorite! Find out more information about the Gift of Flipboard here.
What kind of magazines do you read? What topics are you an expert at?
Thank you Flipboard and SheKnows Media for sponsoring this post. All opinions are our own.
Thank you for supporting the brands that make Local Adventurer possible.