Hi there! We're Mika and Sebastian and we're two brothers that celebrated our cat birthday last week. We turned 8 in human years. Well, technically we don't know our real age, because we ended up at a shelter after a crazy hoarding situation. Can you believe that? We thought mom was crazy, but there are seriously crazier people out there.
When we got adopted on March 1st 2011, the shelter told mom and dad we were 5-ish. But since they don't know our real age, we can act however we like. ;) For some reason, they decided to give us a birthday or maybe an unbirthday to make up for not knowing our real one.
Mom used to be a dog lover, but we're glad we brought her over to our side.

Pin
Pin

Pin

Pin

Pin
Pin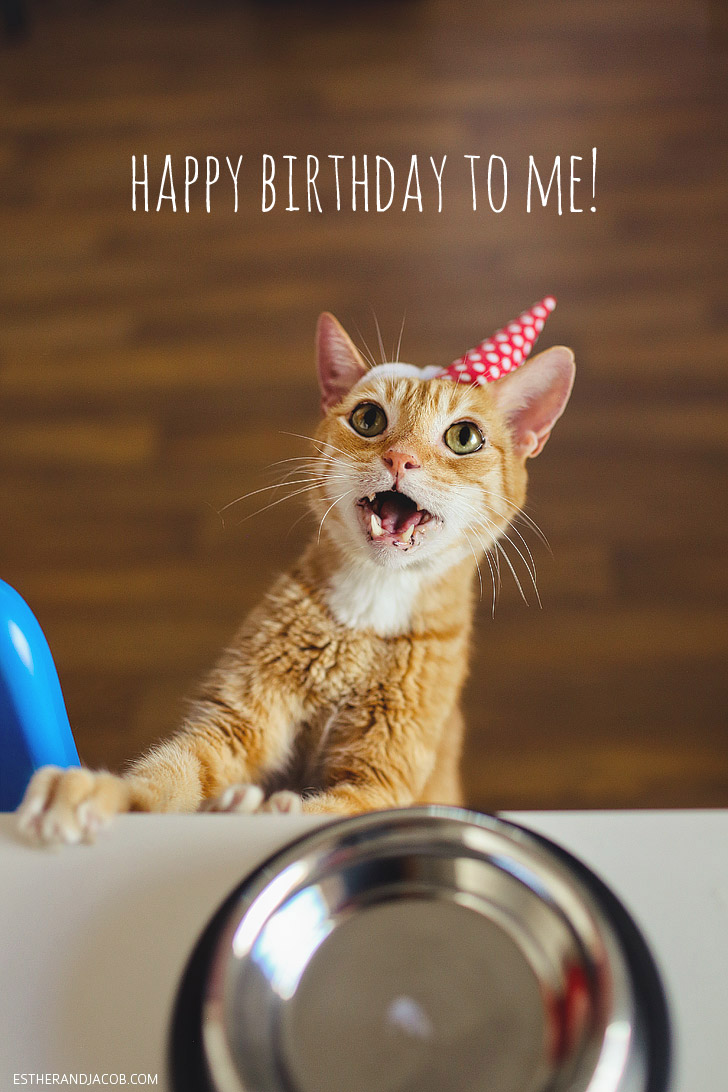 Pin
The hats are quite embarrassing but they insisted we wear them before we got our treat.
A little gratitude poem mom and dad wrote for us:
His name is Mika, and him, Sebastian
Brothers that make quite the impression
If you're not sure, which you're seeing
Mika's the fox and Sebastian is fleeing
They're well behaved, even sit and shake
And give you affection, asleep or awake
And if you are new, unsure what to do
They'll make you feel welcome, with a purr and a coo
They remind us that life, is much more than work
"Take a break in your day, and pet me, you jerk!"
They show us a nap can recharge your soul
And food is delicious in a plate or a bowl
But most of all, they show us love
With kneading, purrs, head butts and rubs
If you want to see more of these two hams,
Follow them here on instagram.  :)
Do you have a pet?
Do you celebrate their birthdays?
This is week 50 of practicing gratitude. See other gratitude posts by clicking on the banner below:


Pin