When flipping through a brochure with local attractions, ChocoMuseo definitely stood out.  Something about chocolate just calls out to us! We set off to find it and had a bit of trouble finding the entrance since it was on the second floor of a building, but as soon as we entered the courtyard of the the right building our noses helped us the rest of the way. You could smell the sweet aromas of chocolate before even reaching the top of the stairs.  As we approached the door, we ran into a large group that had just finished a chocolate making workshop and you could clearly see the satisfaction on everyone's faces. We arrived just before the starting time of the next workshop so immediately signed up.
As we waited around for the workshop to start, we were given cups of chocolate tea – made from the cocoa shells – and had the chance to talk to the owner Alain Schneider.  He greeted us warmly with his French accent and told us the story of how he ended up in Peru making chocolate.  Peru was where the cocoa beans were, and it was as simple as that.
ChocoMuseo Cusco Peru:

Time to turn the cocoa bean into chocolate!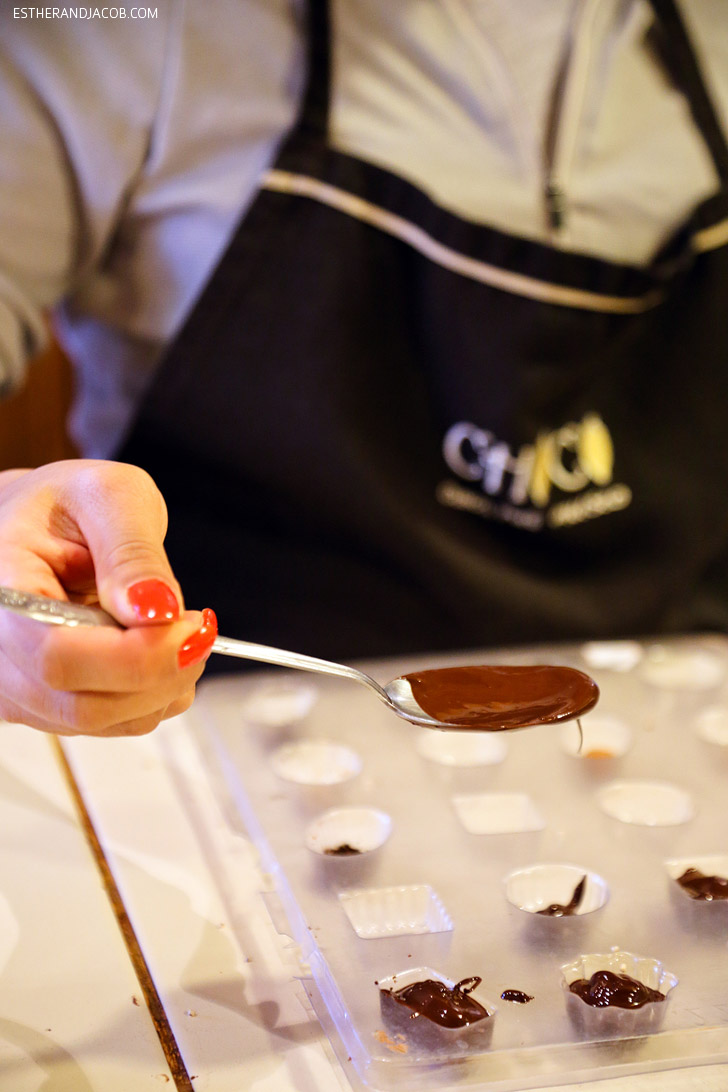 Adding mint and seasalt to my chocolate.


The finished chocolate:


The class gives you an appreciation for the work that goes into making chocolate and we got to take home a bag of chocolate that we made to savor every bit of it.  We had a great time and would recommend it to chocolate lovers out there.  For those who might not be as into the chocolate, they also run a cafe from their store, which we returned to the next day!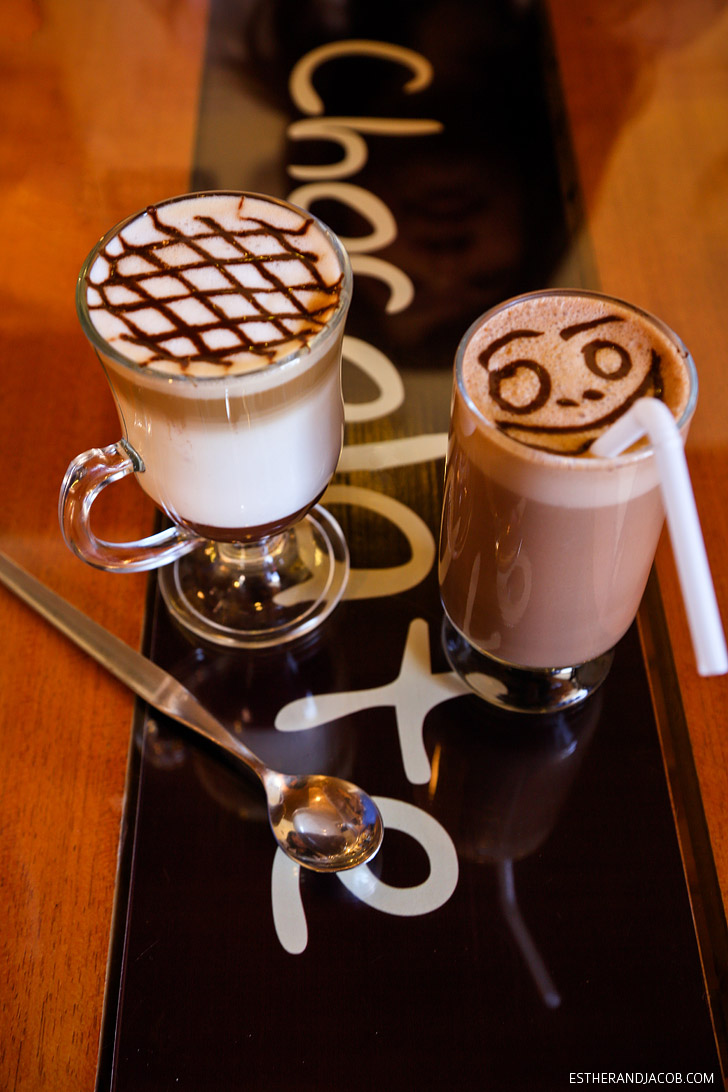 We do a travel post every tuesday, and you can see the others here.
Have you made chocolate on your own? Have you ever taken a chocolate workshop?