Planning a trip to London? Since this is a much older post, check out our perfect weekend in London itinerary, which also includes food recommendations.
We had enough time to have two dinners and one lunch meal (breakfast was provided at our hotel). After looking through various blogs and articles and getting suggestions from friends for London food, we ended up narrowing down our choices to three places.
1. Nando's: Mentioned by many. It's a chain restaurant, and a step above fast food. What makes their food special is their peri peri sauce.  It started in South Africa, but quickly made its way to the UK & Australia. I just found out that they also opened a bunch of restaurants in Maryland.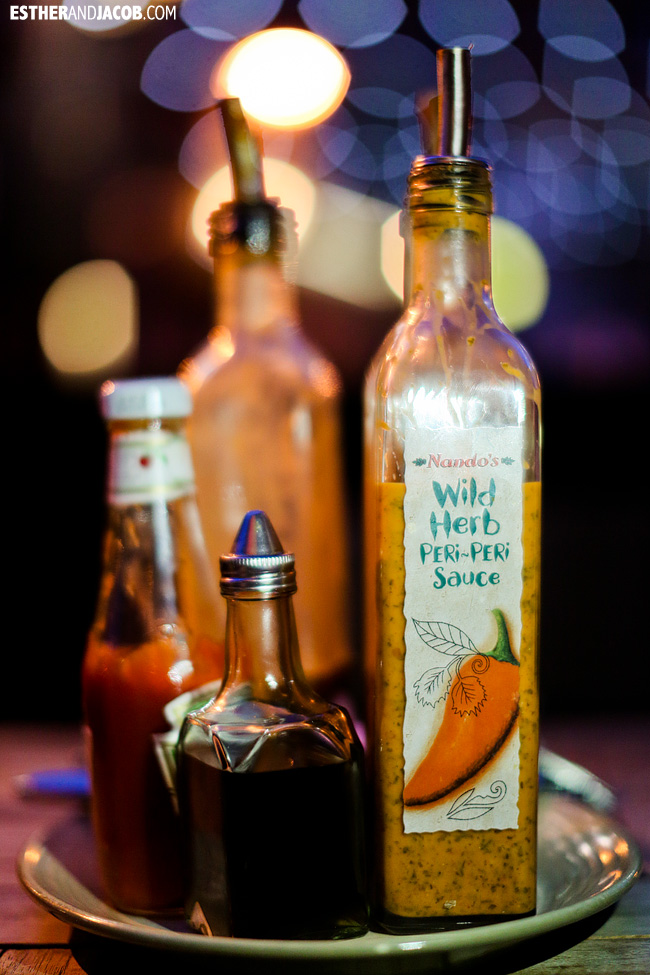 Pin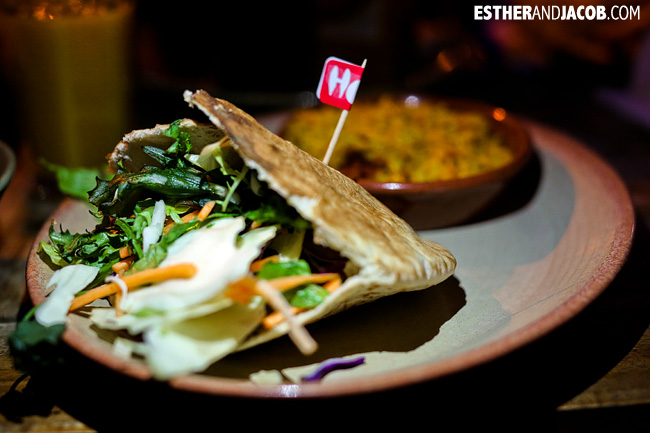 Pin
2. Gigs Fish & Chips: Recommended by our friends at Sorted Food. We could not leave London without trying fish and chips, and theirs did not disappoint.  (Our local favorite in Atlanta is at Brickstore Pub, and I still need to find a good place in LA in case I have a craving.)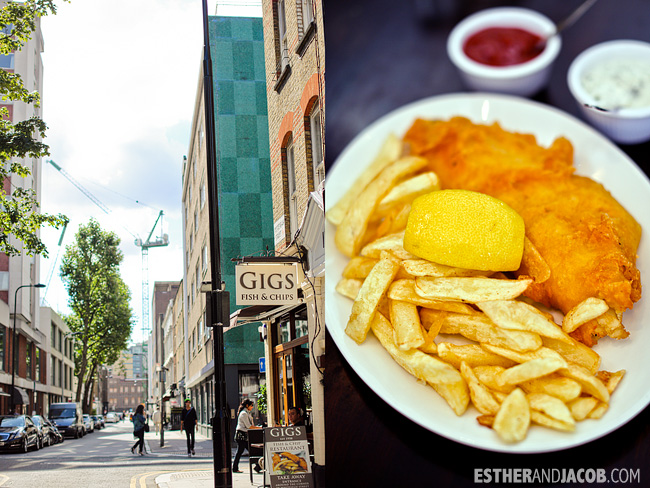 Pin
3. Hot Stuff on Wheels was an indian restaurant we found through a nytimes article.  It looks really gimmicky from the outside, but once we were inside, we enjoyed every single thing we ordered.  We arrived there right before close because we underestimated how long it would take for us to walk from the tube station to the restaurant.  The owner was really friendly and was nice enough to let us stay.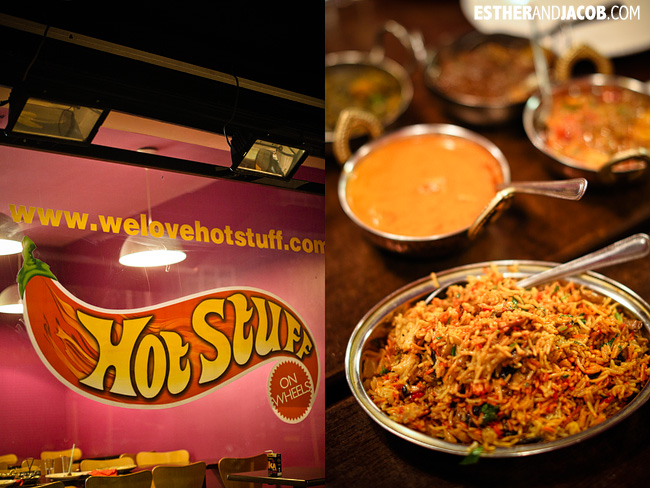 Pin
Overall, we were very happy with our choices.  I know there are probably tons more options for London food. Next time I'm there, I'm also dying to try tea and crumpets even if everyone says it's cheesy and overrated.
What are your favorite eats in London?