As soon as the cronut (the half croissant half donut) craze started, we were on the search for cronuts in Los Angeles. It all started at the Dominique Ansel Bakery, but the trend quickly spread throughout the US, and now I've seen them pop up in Asia and other parts of the world. Apparently the word cronut is trademarked by Dominique Ansel, so each place has their own name for their creations. Forgive me, but I'm just going to refer to them as cronuts for sake of ease if I can't remember their specific names.
The very first cronut I tried was actually in Atlanta from Star Provisions, but recently we went on a cronut adventure and got to try several around Los Angeles.
Cronuts in Los Angeles that we found (in the order we went):
1. DK's Donuts & Bakery makes a wide range of ONUT flavors. The bacon maple and nutella were our favorites here.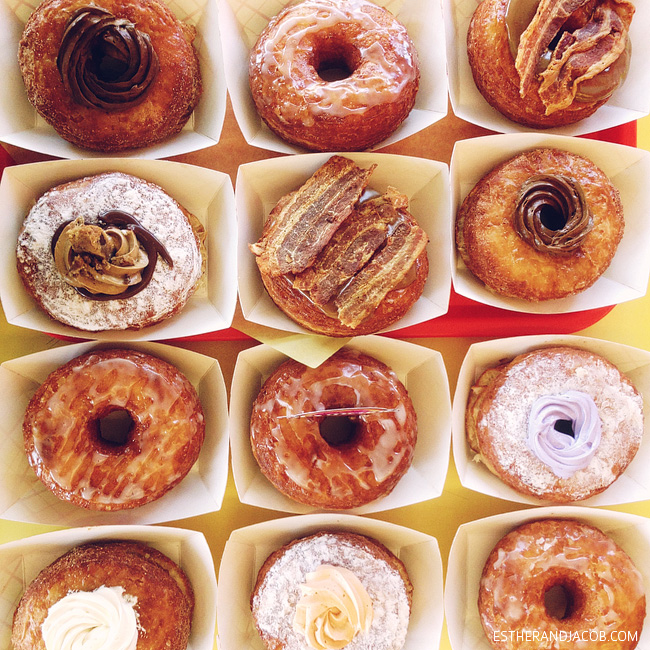 Pin
2. Semi Sweet Bakery makes sweet AND savory crullants. The plain one was our favorite. I wish we got to try savory ones though!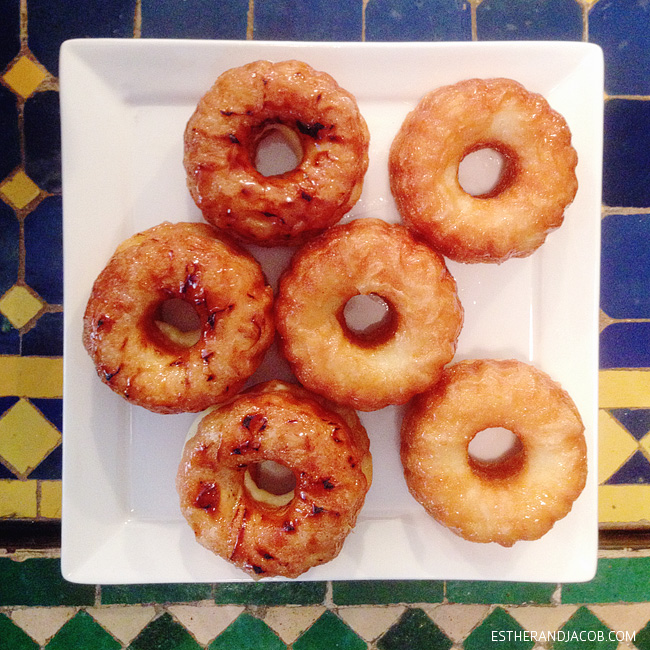 Pin
3. France's Bakery and Coffee had the most amazing blueberry cronut!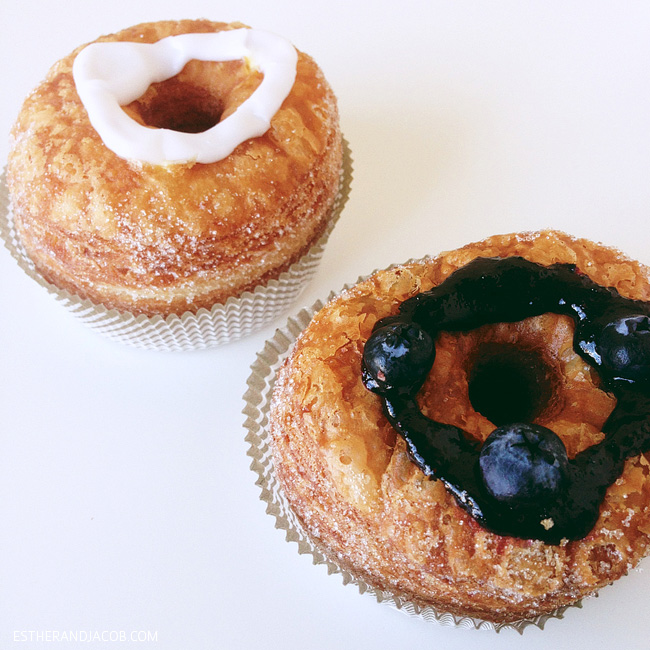 Pin
4. SK's Donuts & Croissant We only tried one cronut flavor while we were picking up a dozen donuts. While the cronut wasn't bad, the blueberry donuts were much better in our opinion. Maybe we'll have to try the other flavors.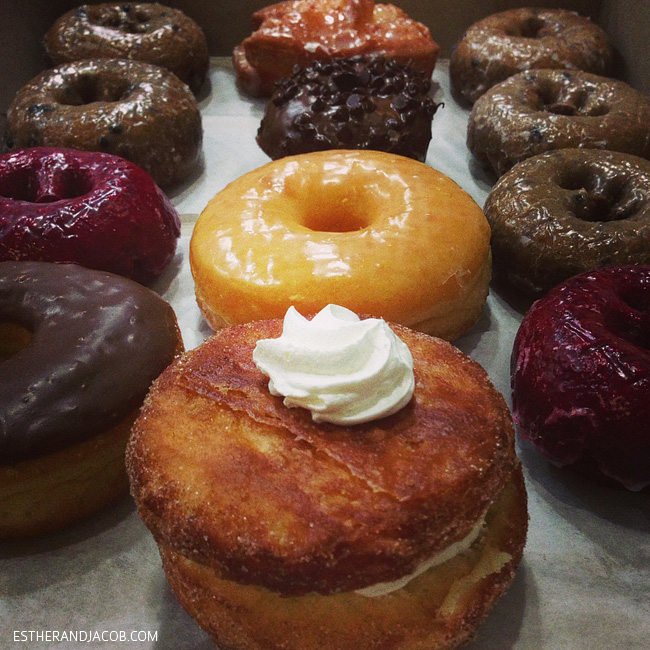 Pin
The first two places we checked out was through ISAtv, and the episode should be up in the coming months.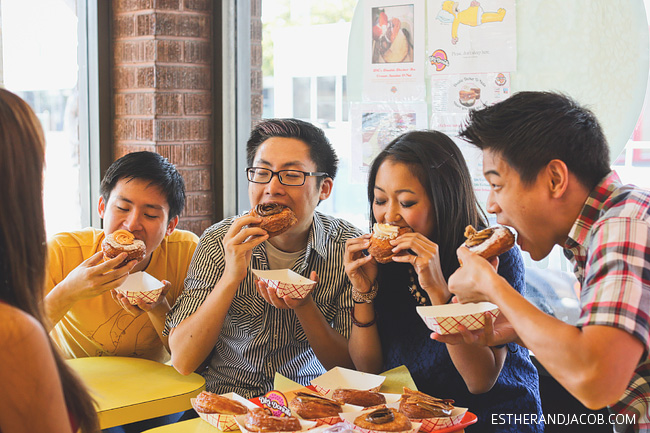 Pin
We discovered that our all-time favorite out of the four was at Frances, and we even went back for more the following week! We'll probably still be on the lookout for more cronuts here and there, but we realized that even though we found some amazing ones, we still prefer donuts over cronuts. No offense to cronuts! ;)
Find your own cronuts:
Make your own with these recipes:
Have you tried any "cronuts" yet? Or better yet.. the original in NYC? Which places and flavors were your favorites?