PinPin
Selfie sticks have gotten a really bad rap lately. Disneyland has banned them, and they've been banned from many popular landmarks all over the world due to safety concerns.
Should we be banning selfie sticks?
We hardly think selfie sticks are to blame. The people who injured themselves or others while using a selfie stick clearly would have done the same regardless. Seriously… using it outside during a lightning storm or recording video of while driving? Also, I only recently learned why the selfie stick was banned from the Roman Colosseum. It's because a U.S. couple took a selfie after vandalising it with their initials. What a win for US tourists (that's another post for another time). :/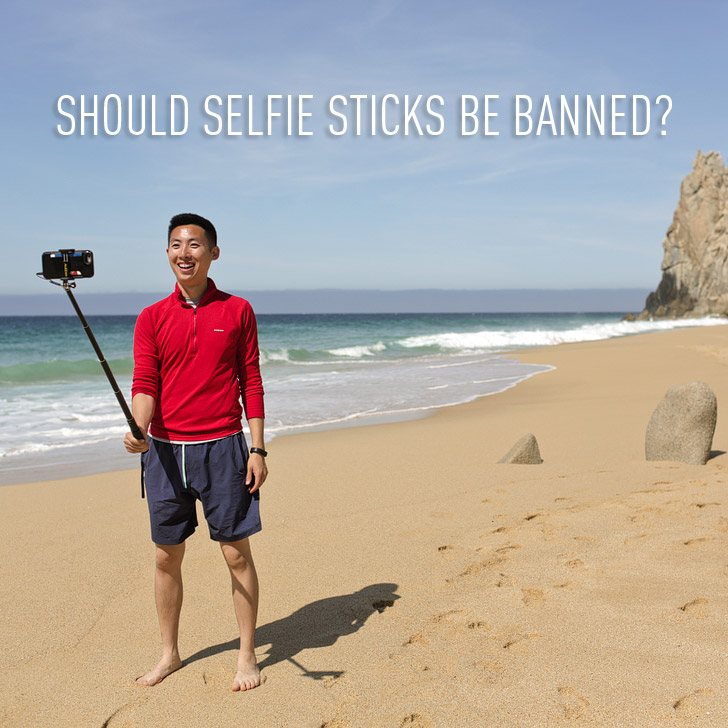 Pin
It's also funny to hear people clarify that they're using a GoPro stick rather than a selfie stick when it's pretty much the same thing! I will admit that it took us a long while to jump in on the selfie stick train for fear of judgement. I may exude this I-don't-care-what-anyone-thinks attitude, but in reality, I can be a lot more sensitive than I like to reveal. Hopefully, you'll soon forget I said any of this. ;)
For those of you who think selfie sticks only feed people's narcissism, I think it's quite nice that they're thinking of including a background and not just a close-up of their faces.
Maybe it's not the selfie stick but certain people operating the selfie stick you should be wary of. Must they always come hand in hand? There are so many great ways to use it responsibly.
Here are some group shots where no one has to be left out: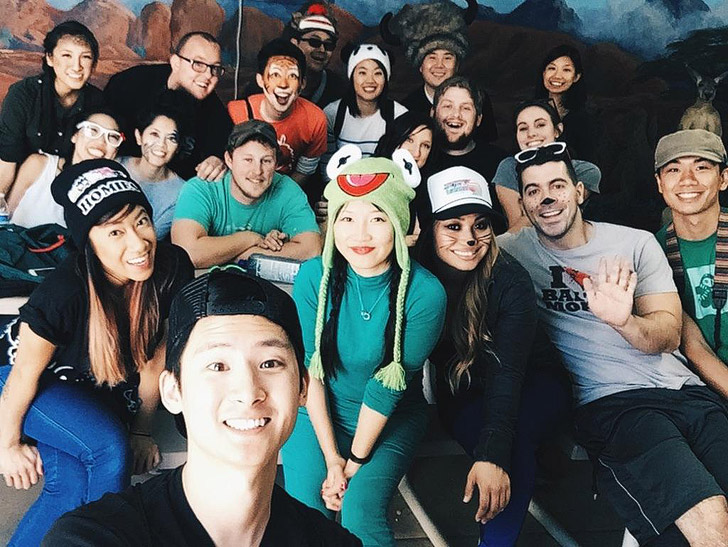 Pin

Pin
Also, check out these awesome selfies of our friend hiking Patagonia's O Circuit.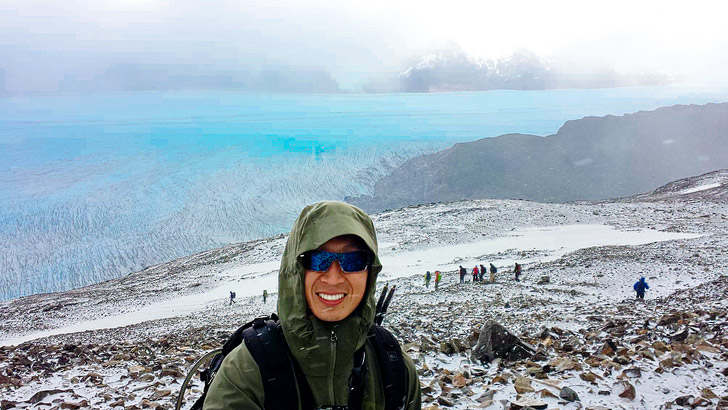 Pin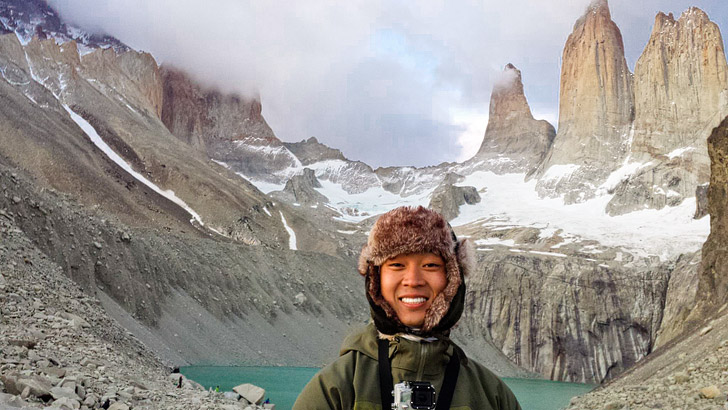 Pin
Sure we used to make fun of him all the time, but let's be honest, secretly we were all jealous of the amazing photos he had of himself + landscape. Jacob and I spent our first few years of our marriage taking travel photos but barely had any photos of ourselves in them. Since realizing this, we've made more of an effort to snap some photos of the two of us wherever we go.
You may still be hating on the selfie sticks, but having a selfie stick helps us document our travels with us actually in the photos.
P.S. I personally think if you're going to ban anything, you should ban taking photos with iPads. Maybe I shot too many weddings where a guest gets in my shot with their iPad, but they irritate me every time I see them! I know all our wedding photographer friends can relate. :P
P.P.S. In case you're wondering, here's the selfie stick we use.
And here are some of our other favorite phone accessories:
Do you have one or are you team anti-selfie stick? Have you had a bad experience with people using their selfie sticks? Let us know what you think in the comments below.
PinPin