Food can be as simple or creative as your mind can imagine. Zymology 21 is the latter. We've heard of other science themed restaurants, but this was our first introduction.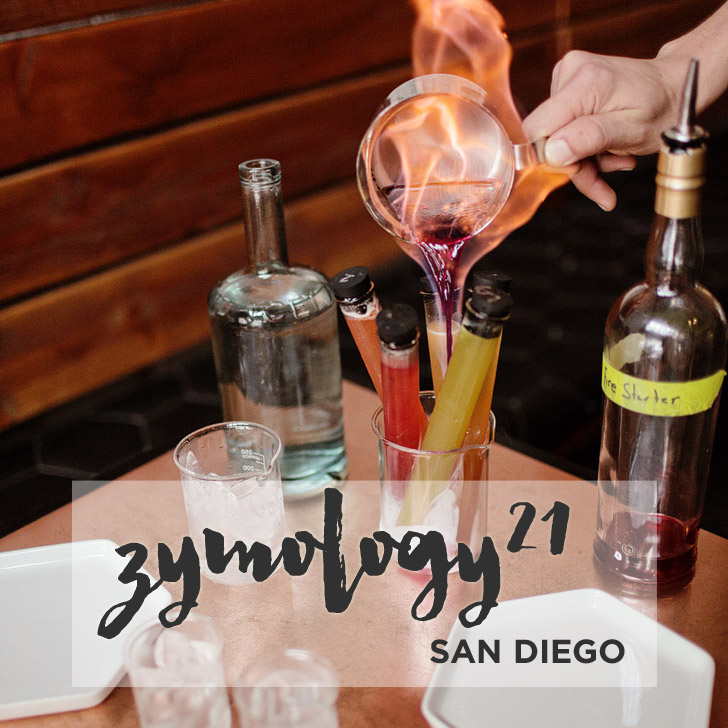 Pin

Pin
Pin
Zymology is the study of fermentation, which includes beer, wine, liquor, pickled food, etc. The restaurant has plenty of seating and the décor has a Chemistry theme which I much appreciated. Did you know I got my degree in Chemistry? :P I don't talk about it much, since I clearly don't use it.
Pin
Check out how they prep the tea and coffee!
Pin
Pin

Pin
Pin
We started off with a flight of their shrubs. Do you know what shrubs are? We had no idea. We learned that shrubs are old school ways of preserving the flavors of fruits and vegetables with vinegar prior to refrigeration. They basically mix these with your choice of spirit, resulting in a pretty colored drink.
We were so intrigued with the shrubs! Plus, they have a fun, fiery presentation.
Pin

Pin

Pin
Pin

Pin
Taquitos on the left; Lamp pops over arugula on the right:
Pin
Pin

Pin
Pin
The Seared Ahi Slider had seaweed salad, which made it refreshing, and the bread had a nice consistency. Their homemade pickles were so good! I love my pickled foods. :)
Pin

Pin
Pin
Above-left: BLTAvocadoEggSalad served cold. Below: Chicken & Waffles with a yummy Serrano peppers & lime dressing.
Pin

Pin
Pin

We had a great time! To top off our visit, they threw us a bubble party! They usually do this for special events or larger parties. It's definitely an experience as much as it is a dinner and the food is beautifully presented. They also have happy hour from 5-8 daily, which is a great way to try a bunch of their food.
Zymology 21
750 5th Ave
San Deigo CA 92101
619.546.9321
Sun-Thurs 8AM-12AM
Fri-Sat: 8AM-2AM
What to Order:
Ahi Tuna Slider (Esther's Favorite)
Chicken and Waffles (Jacob's Favorite)

Pin
Have you been to a themed restaurant?
How was your experience?