For those of you who don't know, I grew up as a PK (pastor's kid). Reading through the bible always involved some bribes, meaning my parents promised me $20 if I read the entire thing. This guaranteed that I would blow through the bible as quickly as I could. (A child needs her toys, am I right? :P ) Needless to say, I didn't really get the bible back then.. and to be honest, sometimes I still don't.
There were a few points in my life where I was eating the bible up – the time when I was really questioning post-college, during discipleship training school with YWAM in 2009, and right after. Though I know it's more than just a good practice to have, the rest of the time I've found reading the bible extremely annoying. Even though I like the idea of having a daily devotional or quiet times, nothing seemed to stick.
This past week I've been giving this whole discipline thing another shot. After discovering She Reads Truth, I've been waking up in the morning and checking the site as part of my morning routine. Hsiao actually bought me a study guide so that we can go through it together, and it just came in this week!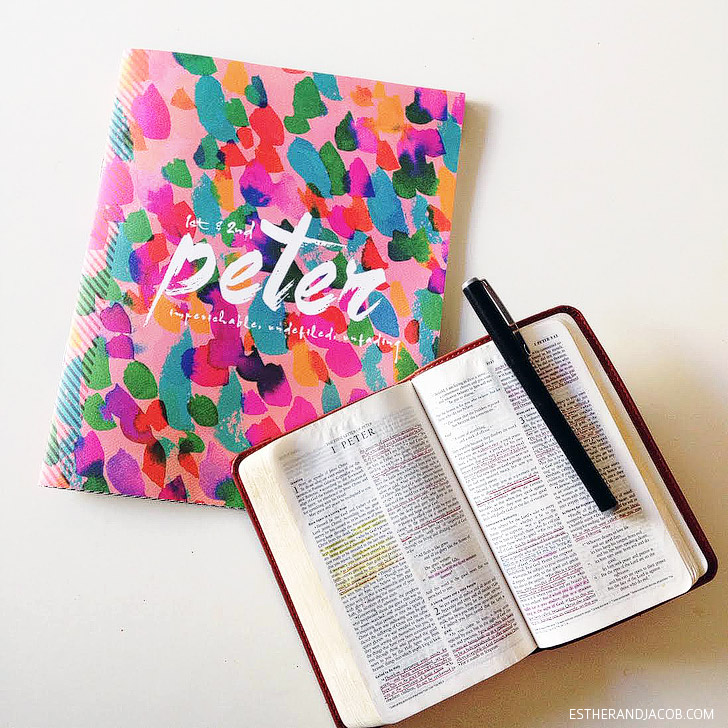 Shortly after, I contacted the ladies of SheReadsTruth and thought it'd be a wonderful idea to do a giveaway for you guys. I know not everyone who reads this blog is Christian, and even if you are.. you might be like me and struggle with reading the bible. But if it's something that interests you, I highly encourage you to try it with me. The more the merrier, and I know *I* could use the accountability!
I'm also excited about the next study coming up on Hospitality – A Posture of the Heart, which starts Monday Oct 27th. Hospitality has been something I have been reflecting on a lot lately.
"Hospitality is the overflowing of a heart that has to share what it has received. It takes a whole person to open up, it takes a secure person to be available, it takes a strong person to give yourself away." – Radical Hospitality
I think it's a wonderful thing that SRT is doing bringing together women from all over (especially in the blogging community). The older I get, I realize no one has it all figured out, and we could all use a little help on our journeys. Today, SRT and I are partnering up to giveaway a bundle of any two study packs.
SHE READS TRUTH GIVEAWAY
I know I don't share much about my beliefs on this travel blog. I think as a result of my strict, religious upbringing, I am often reluctant to share. I'll also admit there are times I don't like to identify myself as a Christian not only because of the stigmas attached, but because I know I fall SO short of being a Christ follower. Gandhi once said "I like your Christ; I do not like your Christians."
I do know that as much as I fail to be the person I hope to be, I always strive to be more open and honest about my journey and where I am now. Today, I'm a bit lost and feeling distant, but I genuinely do miss the good times I've had with God. It's been too long. I know there's no step by step formula, but figure I could start with reading again. Baby steps. Always.
Use the code ESTHERANDJACOB to get 15% off the SRT store through Oct 15, 2014 midnight PST.
Have you read the bible before?
Is it something that interests you?
What ways have you been able to read regularly?