Ever since Blackfish, most people have negative thoughts whenever SeaWorld is mentioned. Though I always like to do my own research first, I will admit that I was swayed by popular opinion too. After all no one wants to be associated with animal cruelty. However, when we started to working more closely with animal rescues and conservation programs, we started hearing a different story. We had our animal trainer friend write out his thoughts here. This one is mainly focused on our first experience at SeaWorld San Diego.
Esther has never been to SeaWorld, and I haven't been since I was a kid. During our visit together, we decided to do the Beluga Interaction Program, where they teach you to be a trainer for an hour. We both are huge animal lovers and love when we have opportunities to interact and learn more about them. Esther was initially terrified of them, since they are massive creatures, but that fear eventually subsided. We both got a much deeper appreciation for their personalities, skills, size, and just sheer beauty.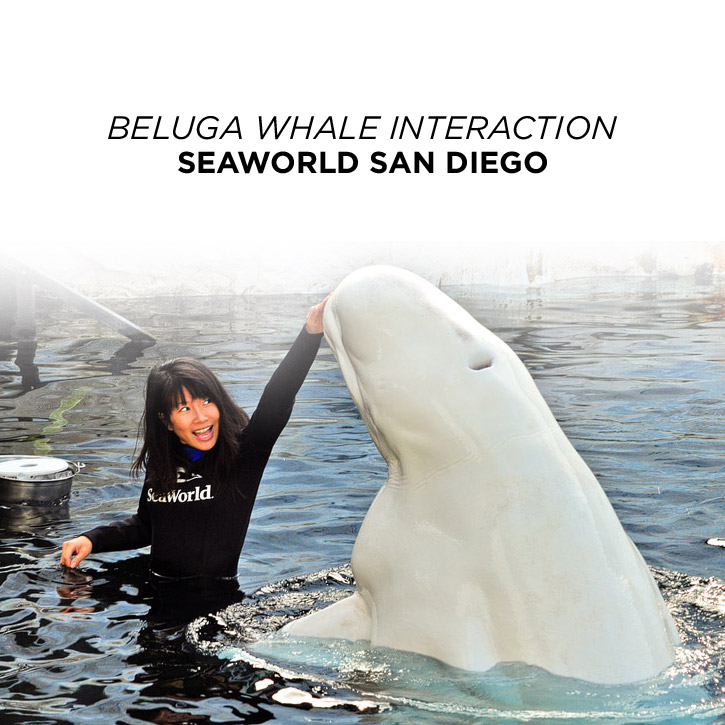 After meeting at our check in point, we were guided to our private rooms where we had a wetsuit and booties waiting for us. We changed and left our clothes, backpack, and cameras in the lockers, and then we met the animal trainers. Depending on the size of your group that day, you're usually broken into two groups (up to 4 each). Then you get into the water!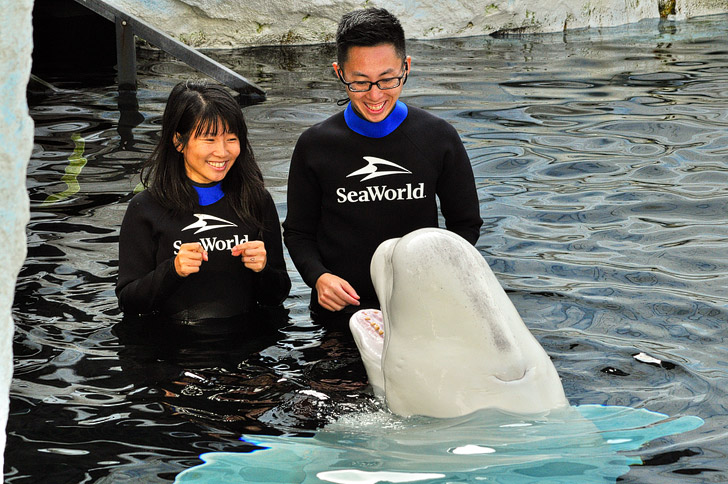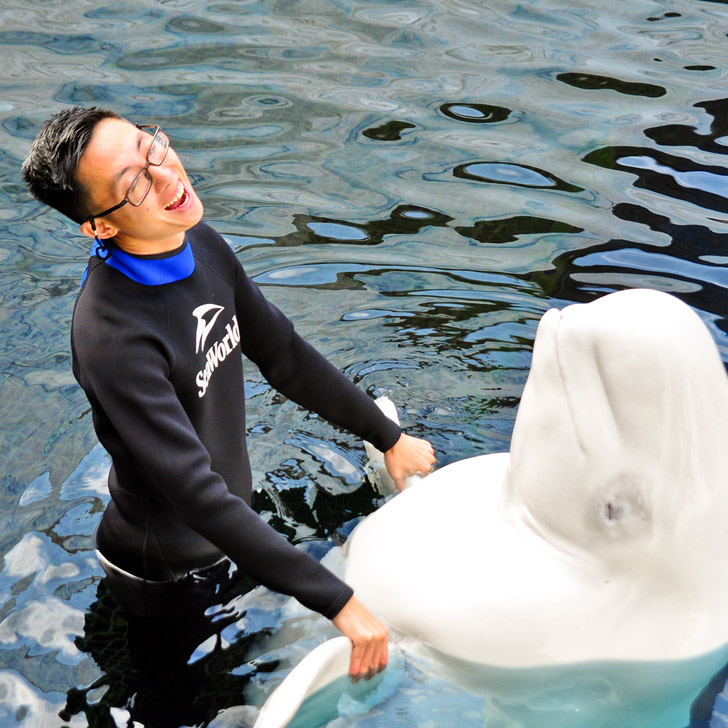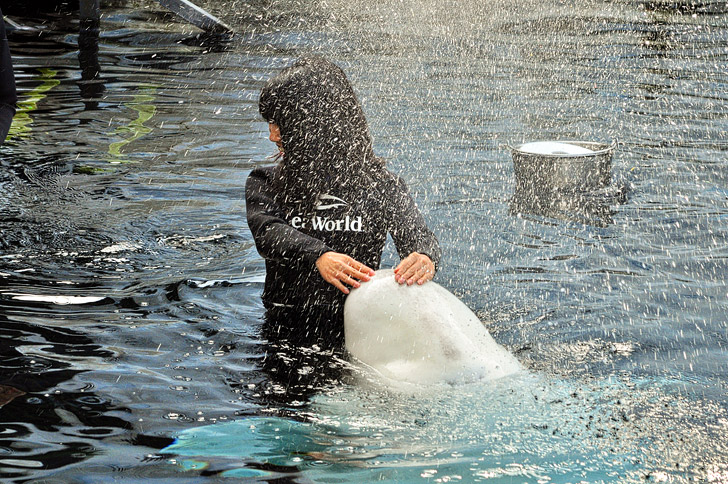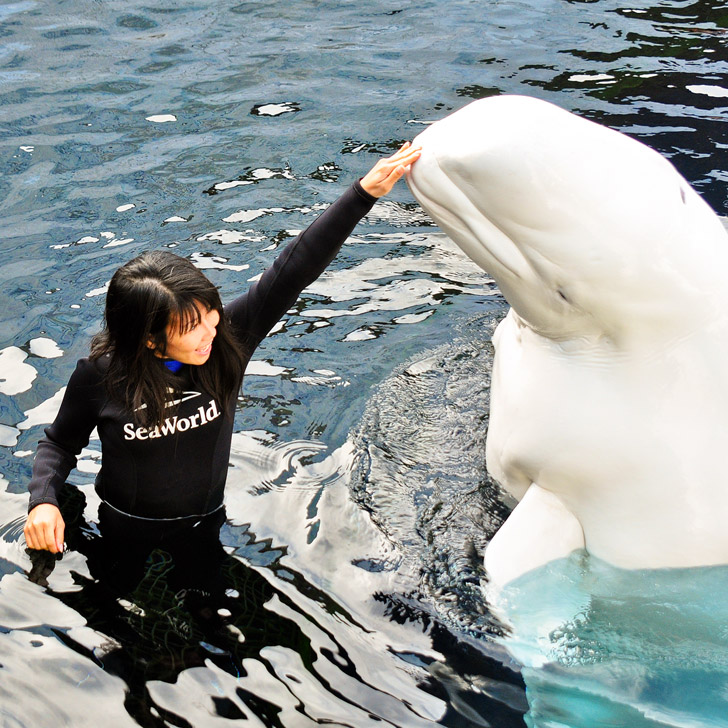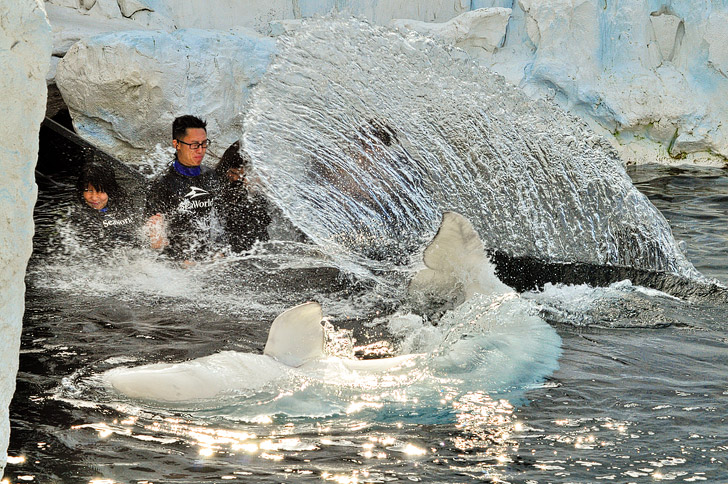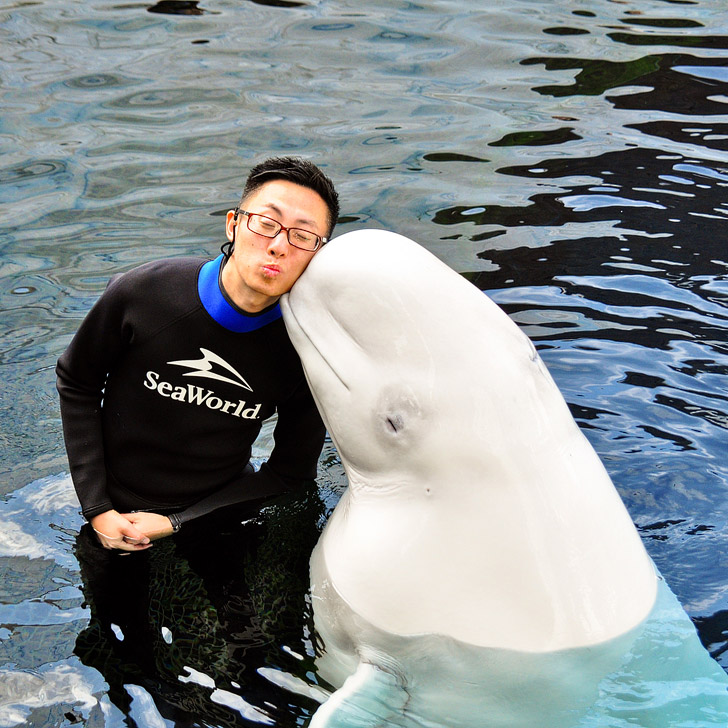 The water is chilly, but the 7mm wetsuits keep you warm enough and you eventually get used to it. During our time in the water, we got the chance to touch, feed, and instruct the two Belugas. It's incredible how you can take natural behaviors and use treats / positive reinforcement to get them to repeat these behaviors. People didn't believe it was possible, but we had done the same thing with our cats!
The trainers tell you about their behaviors, physiology, personalities, and you can ask any other question you can think of. It's such a great educational experience being able to witness firsthand what you learn.
After roughly 20 minutes in the water, we headed over to check out their back pool where they can separate or work with the other Belugas.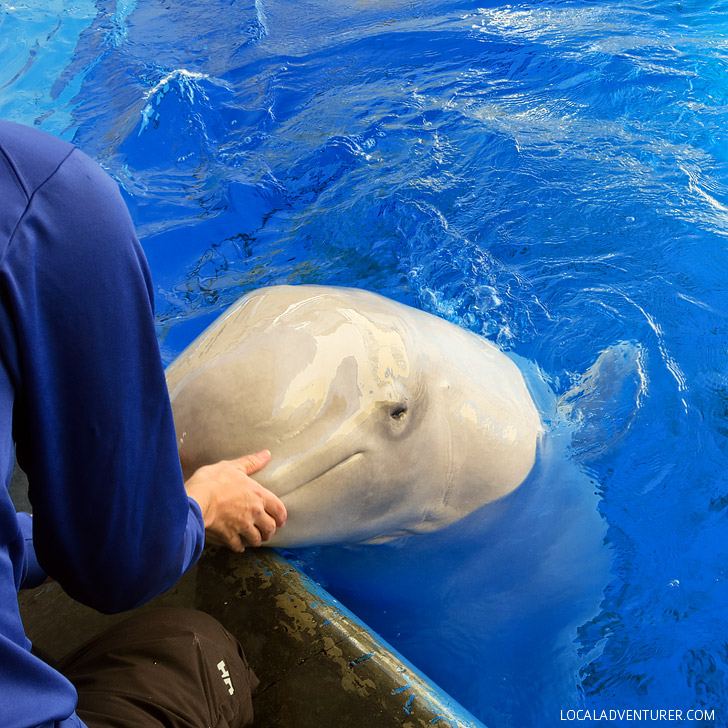 It truly is a unique experience to interact with such majestic animals, and Belugas have found their way into a soft spot in our hearts. If you plan on visiting SeaWorld, we recommend the Beluga Interaction (or one of the others, if you prefer). Had I done this as a kid, I may have ended up a trainer or marine biologist myself! Is it too late?
The beluga whale interaction by far the best part of the park, but there are also rides, exhibits, and shows. Here are the ones we saw: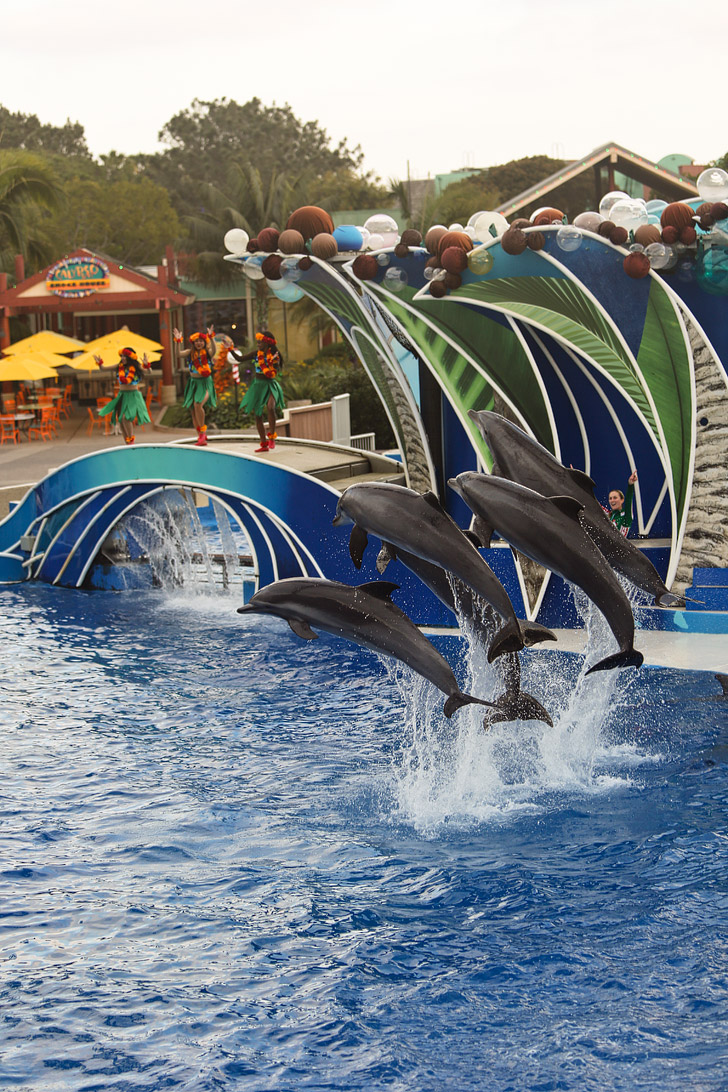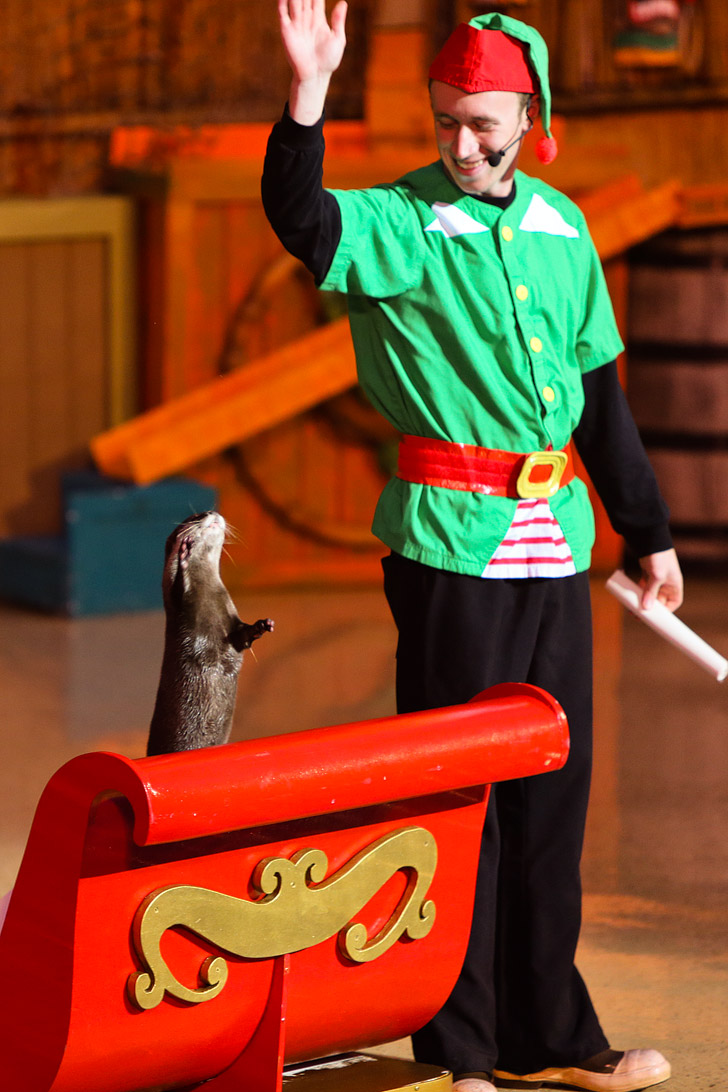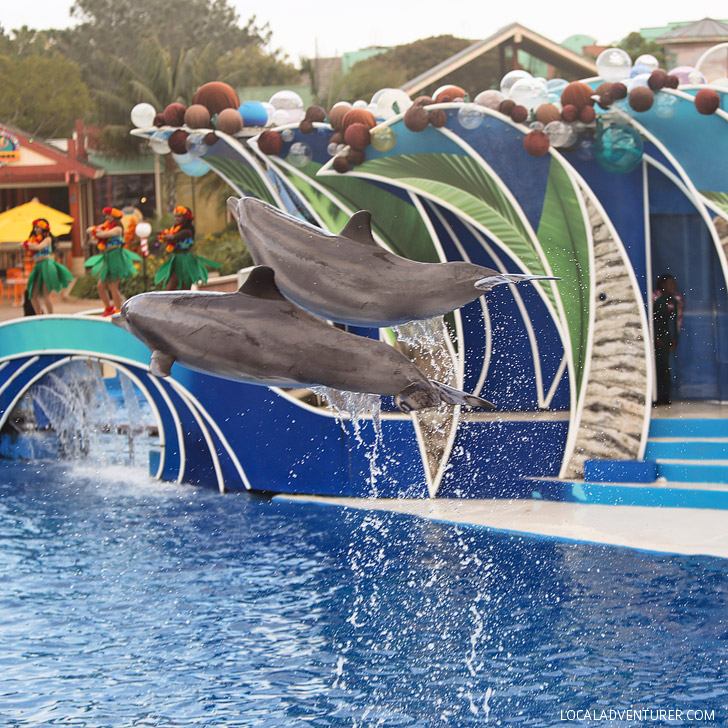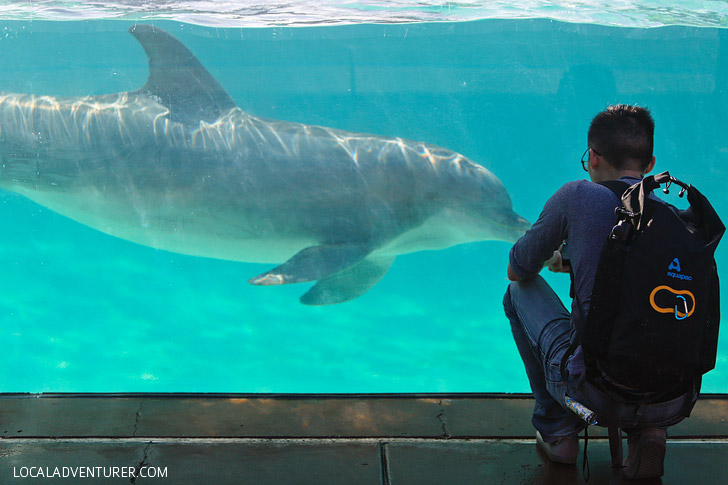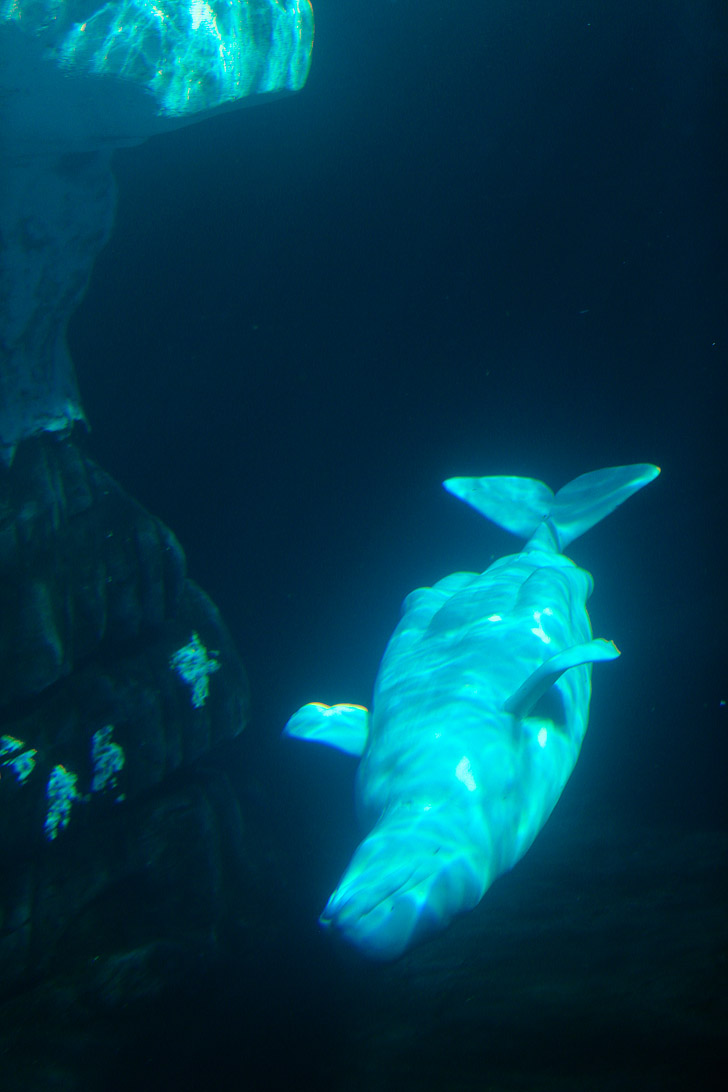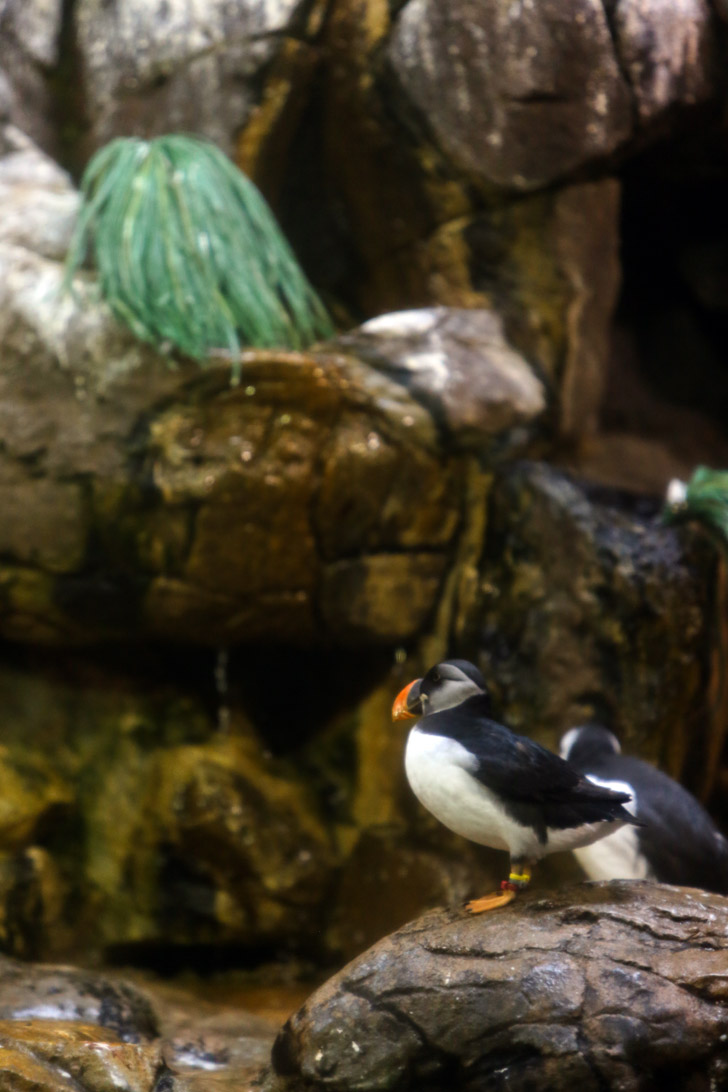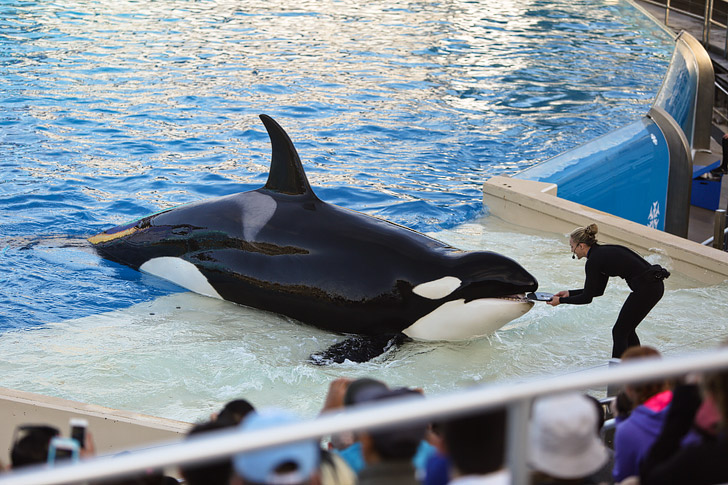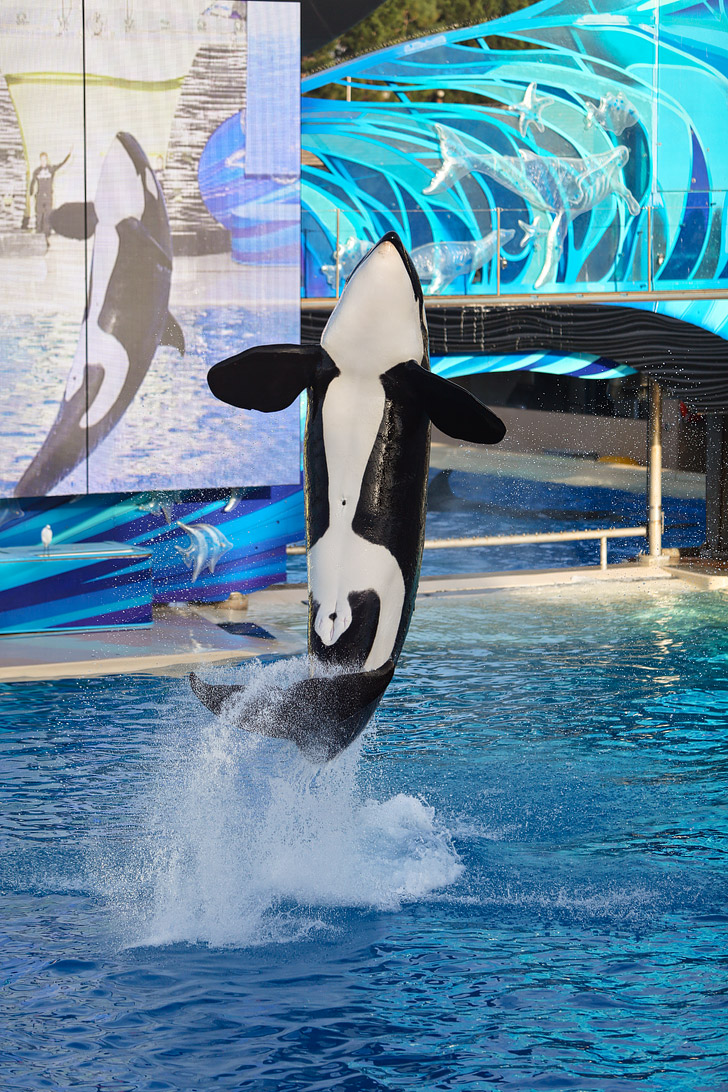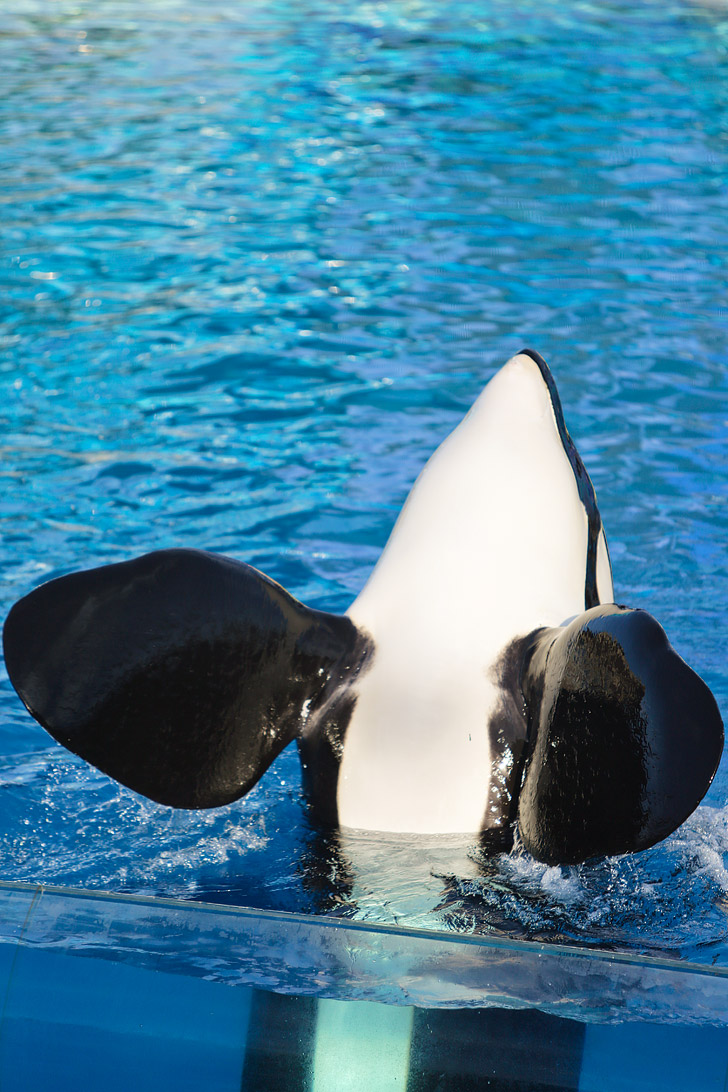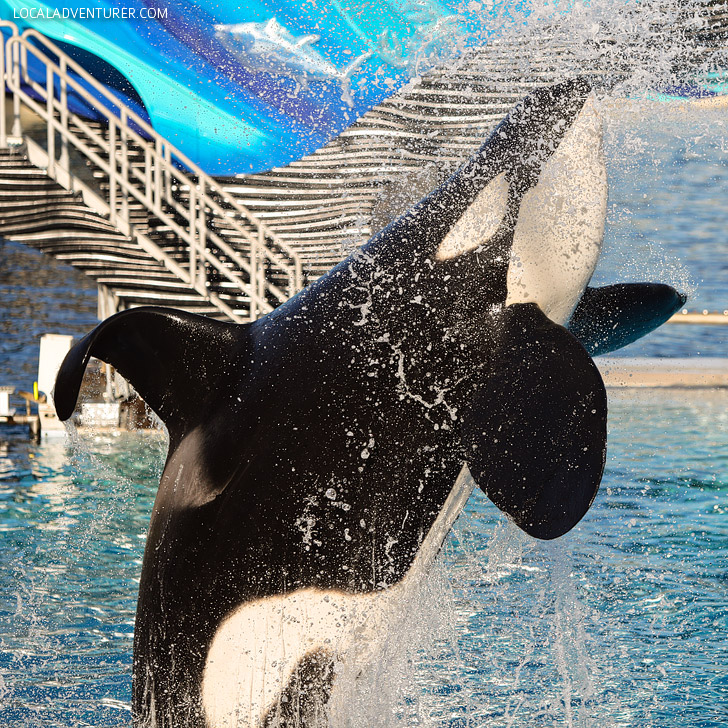 PRO TIPS FOR YOUR VISIT TO SEAWORLD SAN DIEGO:
Bring a backpack. We brought a dry sac backpack in case we sat in the splash zone.
Bring a reusable water bottle for the day.
Check out the show times, so you can plan out your day! Sea World is all about the shows.
If you're doing any of the interactions where you get in the water, there are showers available. They even provide you with a souvenir towel.
You won't be able to bring your own camera (even your phone) into the interaction, but they have photographers taking them for you.
SeaWorld San Diego
500 Sea World Dr
San Diego, CA 92109
800.25.SHAMU (74268)
What animals have you interacted with? Has that changed your perspective of the animal?
Photos of us were taken by the SeaWorld photographers.